It's what you do after you've been in the spotlight that really matters.
It can be electrifying for a small business to be spotlighted by a national media outlet, whether it's an appearance on "Shark Tank" or an interview in The New York Times. Suddenly, vast numbers of people all across the country know who you are.
But how can you turn that spike in attention into a long-term benefit for your company?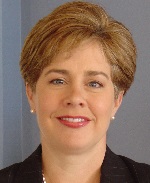 "We always tell our clients that getting the media coverage is only a part of the equation, and that how you leverage it is the majority of the equation," said Shawna Samuel, a senior vice president at Trozzolo Communications Group, which has helped several companies win national attention.
She shared the following tips for making the most of your time in the spotlight.
 Put it on your website // Include a blurb on your site that lets visitors know where you've been spotlighted—"as seen on Fox News" or "as featured in Wired magazine."
If a newspaper or magazine writes about your company, you can't reprint the whole story on your own site without the publication's permission, Samuel said. But you can write a short blog post that paraphrases the article and includes a few choice quotes. Link your post back to the original story. It'll encourage your visitors to read the full article and help improve your SEO.
 Break the story into pieces // One national media appearance could provide several different types of content
for your company. For example, you might record a podcast about the experience of being on national TV. Use social media to promote the appearance and share screengrabs after the show airs.
Or you could write a series of short blog posts talking about different facets of your appearance. Maybe you're a financial adviser who was interviewed about retirement planning for Baby Boomers. If you talked about three different strategies in the article, you could use a different blog post for each one you mentioned. This can help you position yourself as a thought leader in your industry, Samuel said.
 Invest in a PPC campaign // Let's say The Wall Street Journal is writing a profile about your company. It's possible to pay for a pay-per-click advertising campaign that targets the words used in the article. That way, anyone who reads the piece will see advertising for your company all around it, Samuel said.
 Approach local media // The TV stations and newspapers in town are always looking for great stories. Now that you've appeared in the national media, you can use that to catch the attention of local outlets, too.
The key is to find a way that you can either share information about trends in your industry or provide useful information that benefits local audiences. "It can't only be about you and your company," Samuel said.
 Add the article to your sales materials // If your company puts together information packets or folders for potential clients, include the article about you in your sales materials. In many cases, you'll need to pay a fee to the media outlet either for physical copies or a PDF that you can print on your own.
"But if it's a really great Wall Street Journal article, you want the right to reprint that and include it in your sales materials," Samuel says.
 Ask for the link // See if media outlets will include a link to your company's website in their articles about you. Many will do this without you having to ask, but you might need to reach out in some cases.
"Sometimes that works, and sometimes it doesn't," Samuel said. "All they can say is no."
 Take your show on the road // If your story was able to capture the attention of a national media outlet, it's likely that your local chamber of commerce, Rotary Club and other civic groups would love to hear from you, too. Those organizations are always looking for strong guest speakers for their meetings.
Or you could host your own event to talk about your area of expertise. You might be able to partner with a complementary business to share the workload. For example, if you're a home-repair company, consider partnering with a lawn-care business and host a free seminar on preparing a house for winter.
Winning national media coverage is challenging, so when you strike gold, make sure everyone knows about it. Leverage as many avenues as possible.
"There's never one magic bullet," Samuel said. "It's a combination of a lot of things working in concert that will bring you the greatest impact."