The Ewing Marion Kauffman Foundation and Kauffman Fellows have announced the first four recipients of the Kauffman Foundation Mid-Continent Venture Capital Scholarships.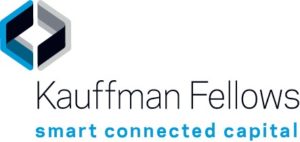 The program is a two-year venture capital and leadership program based in Silicon Valley. It is designed to close the capital investment gap in the Midwest by increasing expertise in capital formation expertise in the Midwest and build Kansas City as a regional hub for investor networks.
The 2017 Kauffman Foundation Mid-Continent Scholarship recipients are Lisa Feria, Kansas City, Mo., the CEO of Stray Dog Capital; Thad Langford, Kansas City, Mo., a founding partner of Flyover Capital; Scott Bernstein, St. Louis, Mo., principal at Lewis & Clark Ventures; and Victor Gutwein, Chicago, Ill., founder M25.
"This is great news for entrepreneurs in the Midwest. The quality of the investors who applied for the Kauffman Foundation scholarship is amazing," said Jeff Harbach, Kauffman Fellows CEO. 'The four recipients will have a huge impact on their local and regional ecosystems."
This is the first year of the Kauffman Foundation's $960,000 funding program. Four scholarships will be awarded each year for the next three years.
"We are proud to work with the Kauffman Fellows to provide training and leadership development to this first group of outstanding investors in the Midwest," Wendy Guillies, president and CEO of the Kauffman Foundation, said in a release. "We believe that every person with a big idea has the fundamental right to start a business without barriers. Building the venture investor capacity in this region is one of the uncommon solutions we are supporting to clear the path for the makers, the doers and the dreamers wanting to start and grow successful businesses."
Each year, two recipients will be selected from the Kansas City area. Another will be chosen from either Missouri, Kansas, Iowa, or Nebraska, and the fourth will represent the midcontinent region, which encompasses the area from the Rocky Mountains to the Appalachians.
The Kauffman Foundation launched the Kauffman Fellows Program in 1995 to promote entrepreneurial access to venture capital. The program is designed to improve understanding and relationships between venture capitalists and entrepreneurs. The program is now an independent program located in Silicon Valley. The program continues to strive to follow Ewing Marion Kauffman's vision for the venture capital industry: to bolster the entrepreneurial community and to give back to society as a whole.
Nearly 500 Fellows lead more than 200 venture capital firms representing funds investing billions into startups in over 40 countries.