Chris Peterson of Schloegel Design Remodel is celebrating two significant milestones in 2018.
In January, Schloegel Design Remodel announced Peterson's new role as one of the majority owners alongside Charlie Schloegel. Founder Jake Schloegel remains a minority owner and involved in company's leadership, but Peterson and the younger Schloegel are now at the helm of the 38-year-old remodeling company. Previously, Peterson served as production manager for the team of craftsmen.
"Collectively, Chris and I have been members of the SDR team for over 30 years, and we are very excited to continue the legacy of quality craftsmanship and remarkable customer care while exploring new opportunities to expand our role in the community," Charlie Schloegel said in January.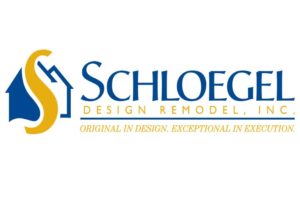 Expanding the company's role in the community includes ongoing membership in the Kansas City chapter of the National Association of the Remodeling Industry (NARI). SDR was a 2017 NARI award recipient for improving the industry's image, and Peterson was named as president of the local chapter in January.
"I'm honored by it," Peterson said of the appointment. "I feel privileged to help lead the organization. We've got a great group of people and a lot of folks trying to do the right thing in our industry, and it's refreshing since our industry has a bad reputation."
Incorporating his experience at SDR, one of Peterson's major initiatives with NARI is to improve workforce development. Kansas City, like many communities, is experiencing a shortage of skilled carpenters due to factors such as retirement, layoffs, a lack of labor entering the field or waning general interest in the trade.
Under Peterson's NARI leadership, there is an engaged committee working to solve this shortage. They are actively building a presence and relationship with local trade schools.
"Our hope is that if we can get these students placed in jobs at the end of their vo-tech stints and have jobs ready for them, that that will help them either stay in the programs, but also benefit students who are graduating and coming to work," said Peterson.
Peterson said he also hopes for NARI to promote a level of professionalism and ethical business practice in the industry that has at times had a negative reputation. He sees a direct correlation between his time with Schloegel Design Remodel and his ability to lead that charge.
"I think our company culture is to treat people right, to do things right and to always have the client at the forefront and front of mind, and I sort of see NARI as that to our industry overall," said Peterson. "So (SDR's) core beliefs and our culture is very well aligned with NARI's core beliefs and their culture in treating people right, professional and ethical business practices—so it's easy to get behind."
Peterson has worked with SDR for 22 years and served as a member of NARI for over 20 years. He holds certifications through NARI including Master Certified Remodeler and Certified Lead Carpenter.
Schloegel Design Remodel was named as a Thinking Bigger Business Media 25 Under 25 award winner in 2004.