Holland 1916, one of the city's oldest manufacturers, succeeds by thinking like a young company. 
The first thing to understand about Holland 1916 is that it isn't one company. Now celebrating its 100th year, the local manufacturer is actually four unique operations.
At its plant on Burlington Road in North Kansas City, workers at Holland Nameplate produce metal nameplates and control panels that will be attached to a huge variety of goods: all-terrain vehicles, coolers, equipment used in the oil and gas industry, and more.
Drive north to Liberty, and you'll find Holland Integrated Metal Solutions' massive facility. There, employees build customized consoles and cabins for the kind of giant machinery used to drill for gas or repair railroads.
Holland's InfoChip unit—formerly Holland RFID—is split between Texas, Canada and Kansas City. RFID is widely used to track shipments through a supply chain, but Holland figured out a way to embed RFID chips inside heavy-duty metal tags without destroying their radio signal, making them perfect for tougher environments like the oil industry.
And Holland Interface Solutions designs touchscreens and membrane switches used on everything from the elliptical machine at your gym to machinery on factory floors. (Holland Interface's products are made in China, but the other main functions are U.S.-based.)
"We can make whatever you want," said Bob McCarthy, president of Holland Nameplate. "It's truly a custom manufacturing environment."
Leaning In
These might seem like wildly different businesses, but at some level, they all involve putting words and images on durable surfaces—and making it so that information like serial numbers, safety instructions or branding holds up under the harshest conditions. Holland 1916's creations are built for situations that would give an iPad a nervous breakdown in five minutes.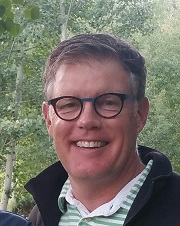 "They end up being pretty different, but they all start from our graphics roots," said CEO Mike Stradinger, whose family has owned Holland since 1996. He credits his brother and co-owner Jim, executive vice president of sales, with uncovering clients' biggest unsolved problems, which have evolved into a slew of opportunities for the company.
Since the Stradingers took the reins, Holland 1916 has soared from a $1 million company to one that makes more than $20 million annually. How did they do it? Lean manufacturing. One of the company's biggest clients, Emerson, urged it to adopt the management philosophy.
As a result, Holland now has one of the fastest lead times in its industry—five days in most cases, down from 12.
Nice, Smart, Driven
Visit either Holland 1916 location in the Kansas City metro, and you'll find a whiteboard that's updated every morning with the latest figures on sales, shipping, production and other key metrics. Two of the most important numbers? Ideas and problems. Every single worker is encouraged to call out inefficiencies and opportunities.
"Our hourly workers are the smartest people in this place," said Drew Meyerowich, Holland 1916's chief operating officer.
It adds up. A simple change in one place, and a worker can feed metal into a machine faster, saving half a day. Adjusting the process around a turret press allows workers to increase output from 54 pieces in three and a half minutes to 72 pieces in two and a half minutes.
Cross-training is a priority, too, so that workers can move to wherever manpower is needed most. Often, employees ask for extra training. One taught herself a programming language and came in on her days off to learn from a co-worker in a different department.
"Surrounding ourselves with nice, smart and driven people creates opportunity," Stradinger said. "That's how we live up to Holland 1916's 100-year tradition of listening to our customers' needs."
The Holland in Holland 1916
Holland 1916 gets its name from the company's founder, Lou Holland. He formed the company as an engraving business in 1916, the largest of its kind west of the Mississippi.
A contemporary of President Truman, Holland served as the chairman of the Smaller War Plants Corporation during World War II. Years later, he would go on to serve as president of the American Automobile Association.
One of Holland's biggest contributions was his early advocacy for a major airport in Kansas City—he fought to build what's now known as the Charles B. Wheeler Downtown Airport. It's only fitting the airport is encircled by Lou Holland Drive.