Tameka Bryant lost her job, but found a world of opportunities in real estate. Today, she teaches people across the country how to buy their own piece of the American Dream.
---
As she sat at her kitchen table, Tameka Bryant couldn't help feeling overwhelmed by the challenges facing her.
It was 2004, and Bryant and her husband, Jeffrey, had both lost their jobs with a major youth services nonprofit here in Kansas City on the same day—their son's birthday, coincidentally. At the same time, Bryant's mother was undergoing treatment for Stage IV cancer, adding further stress to the family's life.
"I spent a month crying," Bryant said. "My husband told me, 'You need to run your own business.'"
Bryant's husband understood that she could harness her innate qualities and experience to be self-employed and successful. She had a powerful drive to work hard and an eagerness to help others.
She also possessed a fundamental knowledge of the real estate market for underserved clients—a big part of her job at the nonprofit had involved helping the organization use its development rights in the community. As a result, she obtained her real estate license soon after arriving in Kansas City.
Within two months, Bryant launched her own real estate business from her kitchen table. The decision was not merely an opportune career path at the right time. In retrospect, Bryant said, "It was pure survival."
Over the following decade, Bryant has not only survived but developed a thriving career that intertwines real estate and education.
Building the Real Estate House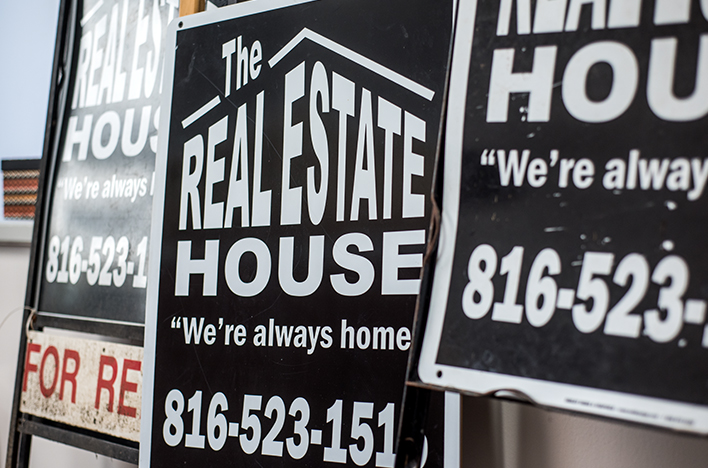 The company that Bryant founded at her kitchen table in 2004 is known today as The Real Estate House (TREH), a full-service residential and commercial real estate company.
At first, The Real Estate House was basically a traditional real estate agency, helping customers buy and sell houses. But the for-profit company brought a "different experience to buyers and sellers in the market that were not being serviced," Bryant said.
Bryant's audience included buyers who didn't qualify for traditional financing from banks or had wages that couldn't keep up with rising housing prices. Those people included teachers, firefighters, police officers, restaurant workers and others who provide vital services and need to live in the community where they work.
In a lot of cases, there were funds, grants and other programs available—but would-be buyers had no idea that help was out there.
"People weren't being educated," Bryant said. "I had worked with people that needed resources to buy a home, such as down payment assistance and grants."
It was a huge problem—one that Bryant was uniquely qualified to solve, thanks to her previous work experience.
And she knew firsthand how much homeownership can affect a family's ability to build wealth. Growing up in New York City's South Bronx neighborhood, neither her parents nor grandparents owned their own homes.
(Bryant's grit comes partly from her South Bronx childhood. "In the Bronx, it's get up or fail," she said. "The New York minute is real.")
Starting in 2007, Bryant and The Real Estate House started partnering with other real estate professionals to provide a range of services and educational programs.
HomePlace, for example, is an educational program where employers hire The Real Estate House to come into their workplace and lead classes and workshops on home buying.
Bryant and her team share information about foreclosure prevention, financing, first-time home buyer programs, rentals, credit repair and grants that can help buyers with down payments.
The upshot of these courses is threefold:
»   Housing education increases and diversifies the pool of potential home buyers.
»   Companies are better able to attract and retain employees that can acquire housing in high-demand locales.
»   A larger pool of educated buyers strengthens the overall housing market in a community.
"As the market has changed, we've added different programs," Bryant said, "such as employer-assisted housing programs that help employees buy homes."
Through TREH, Bryant has worked with companies such as AT&T, entities like the City of Kansas City, Mo., and firms across the country. For example, a company in Washington, D.C., offers $20,000 in housing assistance to employees, if they stay with the firm for at least five years. Through a combination of grants, loan forgiveness and other resources, companies can help employees secure housing in high-cost areas of the country.
According to Bryant, the net effect is "a decrease in turnover, less absenteeism and a stable family environment."
The services have proven to be popular enough to merit expansion. Bryant has built allian-ces to expand the reach of TREH.
"We have nine programs across the country and growing," Bryant said. "We've partnered with Keller Williams Realty. We're also looking for new business partners."
Riches of Niches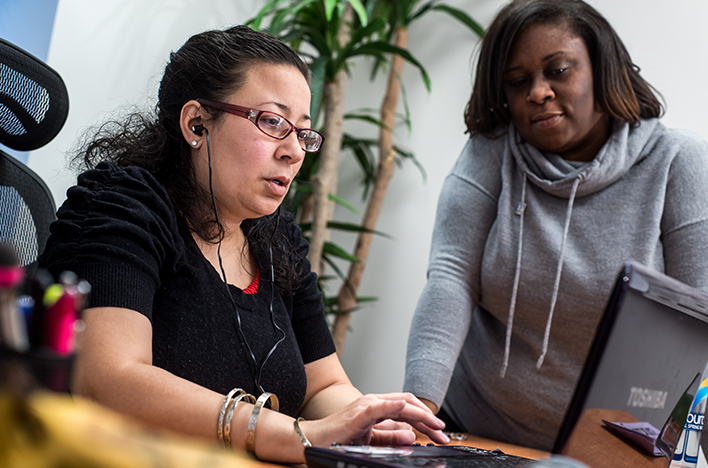 The Real Estate House is still in the business of helping clients buy and sell homes. Today, though, Bryant spends most of her time on business development.
After all, one of her gifts is a talent for identifying new ways to generate income from real estate: property rentals, acquisition of state contracts, buying lots, flipping properties, training other professionals, management of investor portfolios and more.
You could fill a book with all her ideas. In fact, Bryant did fill a book. Three years ago, she published "99 Ways to Make Money in Real Estate: Finding a Niche That Pays."
She wanted to help other real estate professionals find situations where they can thrive.
"Often, real estate agents end up in the wrong part of the business," Bryant said. "It gives me great pleasure to help agents find their niche. There are so many opportunities."
To reach a wider network, Bryant became a dean at KC Training Partners, a real estate school that provides online courses, in-classroom instruction, continuing education and study-at-home options.
"Training Partners is a licensed real estate school in Missouri and Kansas," Bryant said. "So we provide real estate education to people wanting to get a license and those that have a license but need additional classes. "
As dean, Bryant oversees the budget, evaluates and updates curriculum, manages administration, hires instructors and guides the company's educational mission.
Real estate professionals at KC Training Partners may take courses such as "Employer-Assisted Housing," "Pre- and Post-License in Kansas and Missouri" and "Mastering REOs." (Real Estate Owned, or REO, refers to property owned by a lender, such as a bank, when the property remains unsold at a foreclosure auction.)
Bryant also is a national training associate and a certified Train the Trainer for the National Association of Realtors. She often works with churches and neighborhoods to offer seminars and workshops.
"I teach entrepreneurs to identify commercial properties that are zoned so they can live and work in them," she said. "People need education about grants and credit repair."
Bryant's expertise in training and public speaking has led to additional opportunities. Since October 2015, she has co-hosted "Real Estate Matters" with Kristi Porter on the Smart Companies Thinking Bigger Radio Network. In January, Bryant and Porter began taping a television version of "Real Estate Matters" that airs on TV25.
Tips From Tameka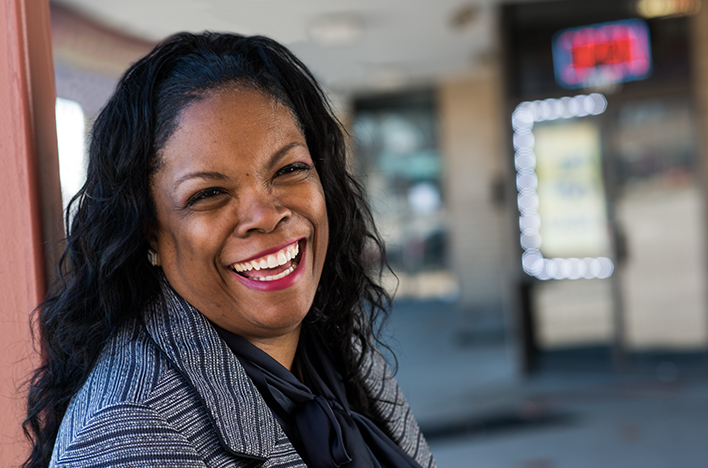 More than a decade in the real estate industry has taught Bryant some priceless business lessons.
First, "identify a niche early on," she said. "You'll be further ahead in the game."
Bryant, for example, realized her natural inclination to teach and help others outweighed her drive to continue in a sales role.
"I'm a much better instructor than agent," Bryant said. "I've done all aspects of real estate. I help agents be more fulfilled. That's a huge driving factor."
Second, find great people to partner with.
"Form internal and external partnerships," Bryant advised. "Internally, find an accountant, attorney, staff and contractors that will work with you and not for you. You'll go further with that approach. Many agents I've worked with came and went, but some of them remain partners."
And the last piece of advice? Have fun.
"If you're not having fun, then get out," Bryant said. "Close up shop. People are afraid of the unknown. Take risks. I was paralyzed to not have a steady check at first. Now, I'm more afraid to get back in the corporate world."
Bryant suggests that each person "negotiate your own course." She cites a favorite wisdom shared with her: You are the blueprint.
Basically, it means that no expert or guru has a perfect plan for your life, so "stop looking for it," Bryant said. "I do better because other people can't outwork me. I work smart, and I'm passionate about my work."
(photos by Dan Videtich)