With Americans looking to return to something resembling "normal" life, many businesses are seeing a surge in customers. After months of battening down the hatches to ride out the storm of lockdowns and drops in consumer spending, the clouds are moving on. The return of customers is near for some and may already be here for others. Those in home improvement, hospitality and, yes, even toilet paper have seen the result of pent-up demand and are working to keep up. 
The challenge for businesses facing this opportunity is handling a steady increase in customers without adding new staff and ending up with lower margins than what was possible with fewer customers.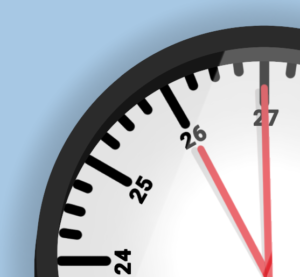 Clearly, positions in your organization that interact directly with customers, deliver your service or create your product are critical for growth and cannot be deferred without the risk of customers finding your nearest competitor. In financial terms, these roles are the "profit centers" of your organization. They are the reason customers do business with you. 
And then there's everything else. 
Collectively, these tasks are unaffectionately referred to as "overhead." If reductions were required during COVID-19, these are the roles where changes were likely made. They are staffed by good people, but many of these tasks are not optimized for humans. It's the tracking, the planning, the administration, the status updates, the follow ups and all the little details. As more customers return, this area is likely to feel the leanest and in need of expansion. 
Resist the urge. 
While these tasks are necessary, there is a better way to do them. Consider the following:
Resource Planning and Scheduling 
As customer-facing staff are added, managing when and where they work is critical to serving customers. Appointments need to be scheduled. Then rescheduled. Field teams need to know the next job site. Project teams need to know what's next. 
A broad spectrum of automated and self-service options exists to support these. In many ways, the coronavirus has accelerated consumers' move to self-service, and few will return to the "old" normal. Consumers prefer to manage their own experiences, within your parameters, and don't want to be constrained by your business hours. If you were not able to move forward in this area during COVID-19, consider this option as many of your competitors likely have.
Sales and Workflow Management
This is used to describe many things, but we'll use it to describe how you create satisfied customers from prospect to order to follow-up. This area can consume much time if manually assigning work, doing follow-ups or prioritizing and re-prioritizing. 
As a business leader, you want to remain familiar with this, but hours can be consumed daily in the weeds. Truth be told, most who focus on this area aren't looking for things going right, but things going wrong. This is a good place to delegate via automation, notifying you of impending problems often before they would be visible via status reports. 
Business Intelligence 
Data connects these pieces together. Each part of your business generates data about what happened and why decisions were made, but few capture and organize it in a way that can be analyzed. While most could find it if needed, time spent in search and assembly makes it less valuable.
Rather than spending your time chasing down this data to get it formatted just right in a spreadsheet, consider looking at tools that automatically capture the information your business produces, apply rules to it based on how you operate, and notify you when there are things that need attention. How much more time could you spend on your business if you could leave the business of copy, paste and retype? 
This list may sound like something only a Fortune 500 company could afford to put together, but each solution described here is readily available and viable for small- and middle-sized businesses. The big question is whether you are ready to do things differently by using automation in place of sheer force of will.
If that describes you, start a conversation with us to see how automation can start giving you time back in your day.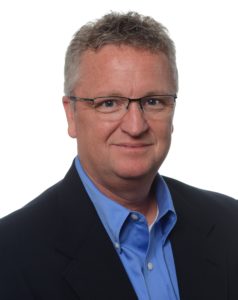 Fluent Consultants supports some of Kansas City's most notable emerging and midsize companies with proven software and data solutions and has for more than 20 years. But at our core, we're a team of experienced problem-solvers and collaborators helping businesses effectively use new technologies to achieve their business goals. We proudly leverage decades of shared wisdom and business savvy to help our clients exceed their own expectations and accelerate business innovation and growth.