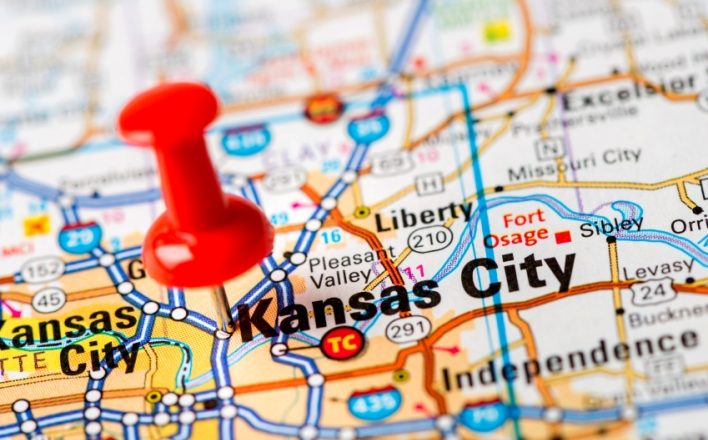 17 Reasons Why KC Is a Great Place to Be an Entrepreneur
When you're starting a business, location still matters, even in a world with a constant Internet connection. The quality of your customers and your employees might be affected by where you choose to set up shop. The traffic, the local tax rates, even the weather—they can all have outsize impacts on the fate of your company.
The good news is that Kansas City is an excellent place for entrepreneurs, whether they're looking to create a revolutionary biotech company or simply open a coffee shop with a devoted following. And the rest of the country is starting to realize it.
"Kansas City, Mo., is increasingly becoming a national hub for entrepreneurs," said Pete Fullerton, president and CEO of the Economic Development Corporation of Kansas City. He can cite a long list of national media attention for the city's entrepreneurial, tech and cultural assets.
"Add to that our abundance of resources in the way of incubators, our deep talent pool, our long runway for capital, our vibrant social and cultural scene and our significantly lower cost of living than other major markets, and Kansas City is a great place to start or grow
a business."
Need proof? Here are 17 reasons why Kansas City rules.
1.  AN ENORMOUS SUPPORT NETWORK There are scores of organizations dedicated to helping new and established businesses succeed, and many of them provide their services at little or no cost.
Just starting out? Be sure to check out the SBA-backed Small Business Development Centers at the University of Missouri-Kansas City and Johnson County Community College. Both offer business counseling, how-to workshops and other programs to small businesses.
Maybe you're a growing startup. Look into Digital Sandbox KC, which in less than two years has helped more than two dozen startups land in excess of $10 million in investment. Or contact the Pipeline Entrepreneurial Fellowship, which trains executives from Kansas, Missouri and Nebraska to quickly scale up their operations.
2.   THE KAUFFMAN FOUNDATION Founded by the late Ewing Marion Kauffman, the Kauffman Foundation is one of the world's leading centers for entrepreneurial research. The foundation also develops programs like FastTrac and 1 Million Cups that help entrepreneurs across the country achieve their dreams.
3.   A SMALL-TOWN FEELING THAT EXTENDS TO THE BUSINESS COMMUNITY Newcomers are always shocked at how fast Kansas City business owners will agree to offer advice and other assistance. Some of the city's best-known entrepreneurs are usually just a phone call away. Programs like SCORE and the Helzberg Entrepreneurial Mentoring Program are great resources, too.
4.  SHORTER COMMUTES The typical Kansas Citian's commute is 22.6 minutes, according to Kiplinger's. The Partnership for New York City says the average in the Big Apple is closer to 48 minutes.
5. GOOGLE FIBER The Internet giant is bringing its ultra-fast connectivity to several cities, but we were first and we're further along in the process. More than a few startups have been lured to Kansas City by the promise of tapping into the next-generation service. Speaking of …
6.   STARTUP VILLAGE This neighborhood, located near Westport Road and State Line Road, was the first in the region to get Google Fiber service, and several startups and entrepreneurial groups have moved into houses there. At this point, the Google Fiber is almost secondary to the sense of community that's emerged between the neighborhood's entrepreneurs, who collaborate and share resources.
7. THE ANIMAL HEALTH CLUSTER Eight of the top 10 pharmaceutical companies have a presence in Kansas City, and four of the five largest pet nutrition companies are here, too, said Kim Young, the vice president of bioscience development for the Kansas City Area Development Council.
That's not counting the army of contract research organizations, law firms, marketing agencies and other resource providers that excel in this industry. The annual KC Animal Health Investment Forum attracts major investors looking for the sector's next big innovation.
"There's really no other place in the world that has all the companies that we have with all the history and expertise," Young said.
8.  LOWER COST OF LIVING Our cost of living is about 3.1 percent lower than the national average, Forbes reports. That can equal a big advantage, though, when you're a new company trying to stretch its dollars as far as possible or an established player trying to recruit the best possible talent.
"The more money you can put into your product launch and your product development versus your operating costs is very helpful," Young said.
9.  LOTS OF BIG NEIGHBORS We're home to Sprint, Burns & McDonnell, Cerner, Garmin, JE Dunn and other major corporations—and that can be a very good thing for small businesses, who often become suppliers to the big guys. These major employers also attract high-level talent to the region; many of those workers start their own companies. That's not counting the other support the larger companies provide.
A good example is …
10.   THE SPRINT ACCELERATOR This program, which graduated its first class this year, brings some of the world's most promising companies in mobile health technology to Kansas City. And some of them, like Fit-Bark, are sticking around and strengthening the city's startup community.
11.   VISUAL INTEREST Kansas City has a large population of advertising firms, and we've got one of the nation's highest concentrations of visual artists and architects.
12.   WE'RE STARTING TO GET A REPUTATION A good one! Every other week, it seems, some other national media organization is taking note of Kansas City's positive qualities, whether it's PC Mag calling us the No. 1 high-tech city to call home or The New York Times reporting on our growing population of Millennials.
13.  A RESURGENT DOWNTOWN Many of those Millennials are relocating to downtown Kansas City, Mo., which has seen its residential population approximately double since 2000 thanks to new attractions like the Sprint Center, the Power & Light District and a string of apartment developments. Several of the new arrivals are businesses—a series of innovative companies have moved their headquarters to the Crossroads Arts District.
And there's a constant stream of new investment. Construction on a new streetcar line is underway, and Cisco is partnering
with Kansas City to provide tech-enhanced "smart city" services in the downtown area.
14. GREAT CULTURE We've got James Beard-winning chefs, three major-league sports franchises, nationally respected art galleries and a cult-like devotion to the art of barbecue. These assets—and hundreds of more besides—come together to make Kansas City a place where people not only want to work, but live.
"That's attracting a young workforce to Kansas City," said Ryan Weber, president of KCnext, the Technology Council of Greater
Kansas City. "When you're a tech company, that's very important."
15.   INSTITUTIONAL KNOWLEDGE Kansas City is home to major research institutions such as the Stowers Institute for Medical
Research and MRIGlobal, and that's not counting the work being done at the region's universities. Kansas State University is the future home of the National Bio- and Agro-Defense Facility, and the University of Kansas Cancer Center recently was designated a National Cancer Institute, opening the door for more clinical trials and research.
16.   A CENTRAL LOCATION All roads don't necessarily lead to Kansas City, but several of them do, including four interstates. Combine that with our air, river and rail connections, and Kansas City has become a favorite for shipping and logistics companies. According to KC Smartport, we're the largest rail center in the country by tonnage.
17.   OTHER PEOPLE ACHIEVED MAJOR SUCCESS HERE, AND SO CAN YOU: Danny O'Neill and Ewing Kauffman both started their businesses (The Roasterie and Marion Labs) out of their basements. Joyce C. Hall launched the world's greatest greeting card company with two shoeboxes of inventory and an office in the local Y. The Bloch brothers struggled for eight years before H&R Block took off.
All of them had humble starts, but they all realized their business dreams in Kansas City. And it's still happening today with companies like EyeVerify, MindMixer and more.
They made it happen in Kansas City. And you could, too.