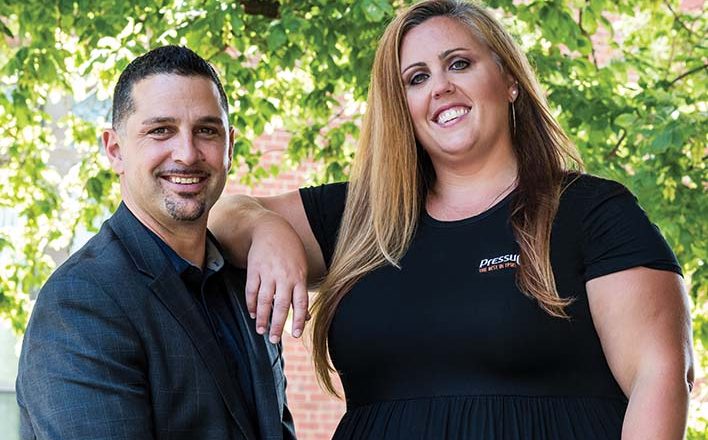 Advantage PressurePro
ENTREPRENEURS // Rhita Zaroor and Jason Zaroor
LOCATION // Harrisonville
FOUNDED // 1991
EMPLOYEES // 11
When a truck driver showed Phillip Zaroor an idea—sketched on a napkin—for a tire-pressure monitoring system, Zaroor was convinced it was a good one.
Zaroor bought the trucker's idea, patented it and founded Advantage Enterprises in 1992. The product, which has evolved since the original model, monitors tire pressure on commercial trucks, recreational vehicles and other heavy-duty vehicles.
Since the founder's passing in 2016, the Zaroor family continues to run and expand the company, led by Phillip's wife, Rhita, and son Jason, who is CEO. Four of Jason's siblings also work for the company.
"From day one, PressurePro has been disruptive," said Vanessa Hargrave, Phillip's daughter and COO. "Today, we're working on being disruptive again to the entire concept of tire maintenance, working to provide the information and analysis tools needed to move tire maintenance from reactive to predictive."
"Our team might be 'small' by some standards, but we're mighty, and we're able to move fast and remain innovative."