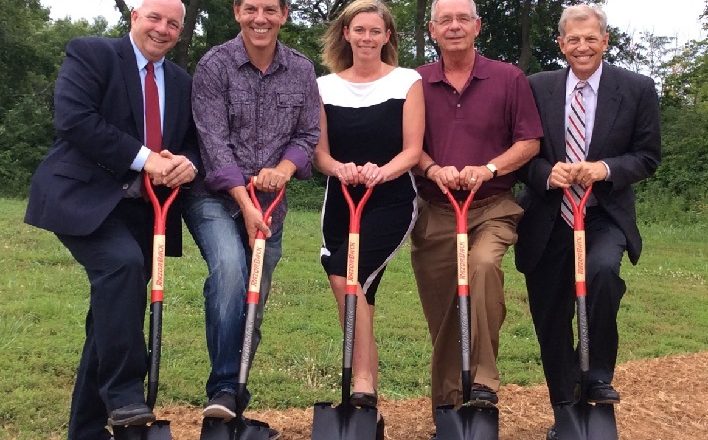 Affinity Enterprise Group Announces In-Fill Housing Development
Affinity Enterprise Group is backing a new in-fill housing development in Raytown—which could eventually help fund a nonprofit group serving Kansas City's homeless families.
Crescent Creek Revitalization LLC will build single-family homes in Crescent Creek, a 24-acre development that was derailed by the Great Recession. There are 89 lots in the development, but only 21 homes were finished before the economic crisis shut down work.
Excavation has already started on two spec homes, and a ceremonial groundbreaking was hosted this week. Hickory Global Construction is the exclusive builder for the development; Gary Knabe of Coldwell Banker All American Realty is the exclusive broker.
"We're especially pleased that when completed, the Crescent Creek Subdivision will successfully revitalize a community, bring value to the current residents, and provide additional financial support to River of Refuge, a local organization we are committed to supporting into the future through financial and human resource contributions," said R. Michael Wrenn, president of Affinity Enterprise Group and the majority owner of Crescent Creek Revitalization.
River of Refuge provides transitional housing to homeless families and helps them find long-term homes.
The new houses in Crescent Creek will be priced at $139,950 and $179,950.
"This is a wonderful in-fill housing opportunity within minutes of several large corporate offices, including the new Cerner Bannister complex," Knabe said. "With lots currently available at $15,000, this is one of the greatest home-building value opportunities in the Kansas City area."
Affinity Enterprise Group is the parent company of Affinity Group Management and Wrenn Insurance, two past winners of the 25 Under 25® Award.