The startup's app can serve as a church bulletin, a collection plate and more.
Like a lot of people, app developer Tony Caudill doesn't always carry cash. So when the collection plate made the rounds at his church, there were some weeks when he couldn't tithe.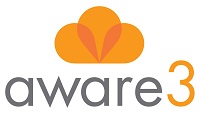 Caudill and his co-founder, Joe Terry, realized they could fix that problem—a few others, to boot—by building a mobile app tailored to churches.
Their company, Aware3, has developed an iOS- and Android-compatible mobile app that's now employed by hundreds of congregations to enable giving and increase engagement.
"Churches were using technology, but it was fragmented," Terry said. "Online sermons, audio sermons, email—we bring them together so churches don't have to tell a complicated story about how to access their content."
It takes about three weeks to launch a client's app. Caudill and Terry build each app from a library of features selected by the church. The church controls the app's live content and management through a digital console.
Features include geo-targeting so that the church can push messages to the congregation and "small groups" gathering for classes and meetings. Video feeds, podcasts, calendar listings and event registration are bundled in the app.
The app's donation feature enables one-time and recurring gifts. Users can donate to specific funds for building campaigns or other projects. Notably, 70 percent of giving occurs Monday through Saturday, boosting donations to fund church operations and missions.
"We keep it simple," Caudill said. "You can give in 10 seconds or less."
According to Aware3, the average church recoups the app's cost within the first three weeks of use. The company charges $999 for set-up, plus $99 per month if paid one year in advance or $119 for month-to-month service.
To date, Aware3 has sold the app to hundreds of churches in the United States as well as in Canada and the United Kingdom. A key partnership with Colorado Springs-based Church Community Builder has driven sales growth. The Colorado company, which provides a Web-based church management system for back office operations, selected Aware3 as its preferred mobile provider.
"That connection helped us scale significantly and connect to other church partners," Caudill said.
Aware3 recently secured $1 million in Series A investment from Lincoln-based Nelnet. The founders plan to add sales and IT development staff to support growth.
"We have bootstrapped the company to date starting with plans sketched on a napkin in a hotel," Caudill said. "This investment will help us scale production. We're excited."