The recipient of this year's 25 Under 25 Entrepreneurial Legacy Award winner, Burns & McDonnell, doesn't just talk the talk when it comes to diversifying Kansas City's small business ecosystem.
To provide equity for all entrepreneurs, the architecture, engineering and construction firm created a supplier diversity program to work one-on-one with small and diverse businesses. It provides opportunities for growth to minority-owned, women-owned, veteran-owned and LGBTQ-owned businesses.
Focus on diversity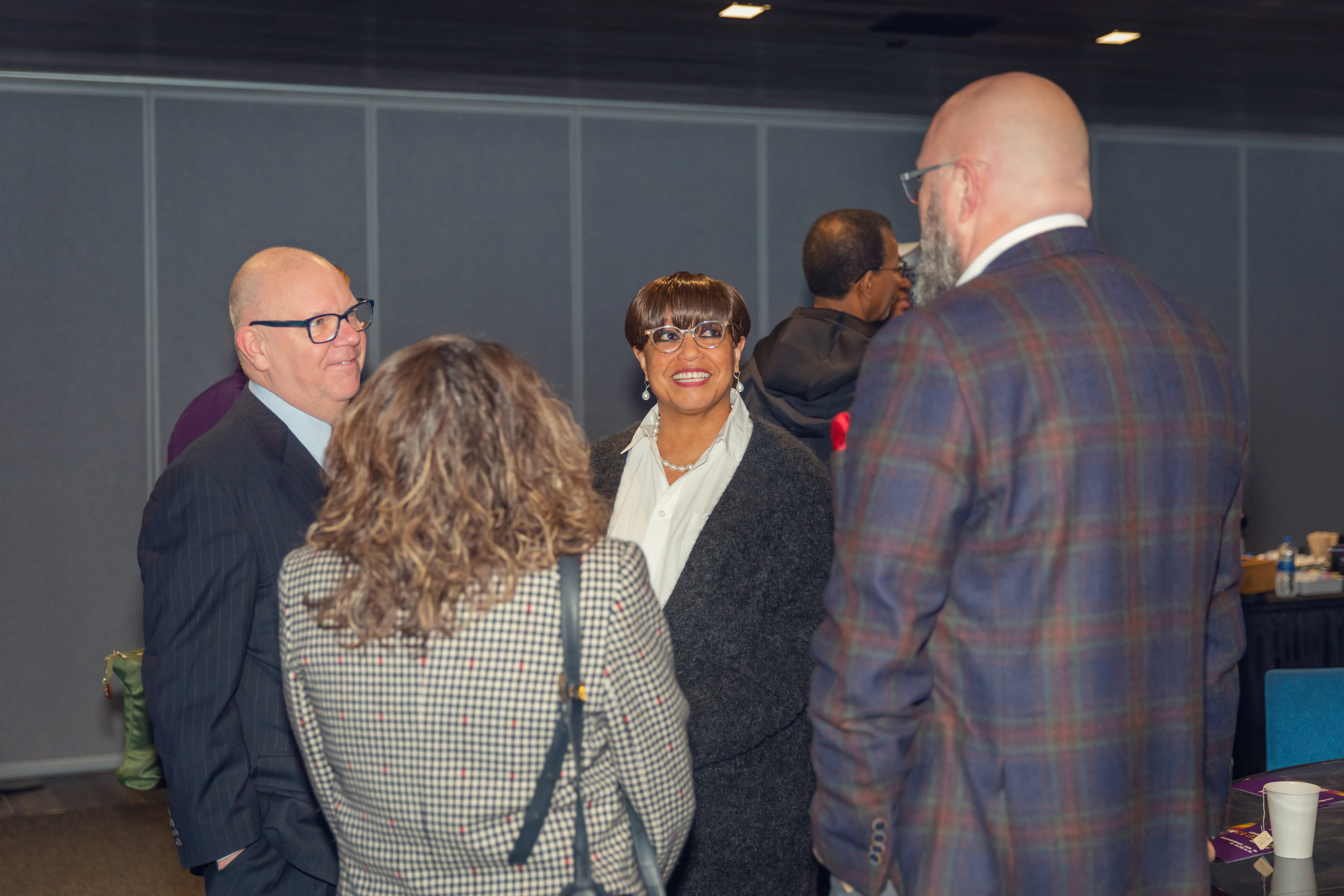 No one works more closely with this endeavor than Michelle Word, Burns & McDonnell's director of business diversity.
Word, who has headed the supplier diversity program since its introduction in 2004, said that the support of the company's leadership and other employee-owners has been critical to the program's success.
"We recognized that we weren't doing enough in the community with diverse businesses, so that need – as well as an opportunity – was there," Word said.
Word's work with the supplier diversity initiative includes working internally with project managers in diversifying their project subcontractors as well as providing executive education for minority business owners.
Burns & McDonnell hosts the annual Community of Inclusion Awards to highlight outstanding small and diverse teaming partners who helped make its projects successful. It also sponsors its minority business partners to attend executive education classes offered by the Tuck School of Business at Dartmouth College. Neither incentive existed in the company before the supplier diversity program, Word said.
Despite Burns & McDonnell's impressive strides over the past 15 years, Word says her work is far from finished.
"We have come a long way, but we know that we still have a long way to go," she said.
Some of the businesses that have worked most closely with Burns & McDonnell's supplier diversity program give a clear picture of how the company's program grows the small business ecosystem in Kansas City.
DUBOIS CONSULTANTS INC.
For Ajamu Webster, CEO and founder of DuBois Consultants, Burns & McDonnell's supplier diversity initiative was "life-changing."
DuBois Consultants, a civil and structural engineering firm that specializes in water infrastructure services, has partnered with Burns & McDonnell since Webster started his business in 1988. Webster has worked with the supplier diversity program throughout its 15-year lifespan.
In 2015, Burns & McDonnell sponsored Webster to attend the Tuck business program at Dartmouth College, one of the leading business programs in the U.S.
"It was the best business education I've ever received," Webster said. "Burns & McDonnell saw enough to invest in me as a business leader so that I could improve the operation of my firm and the delivery of my services."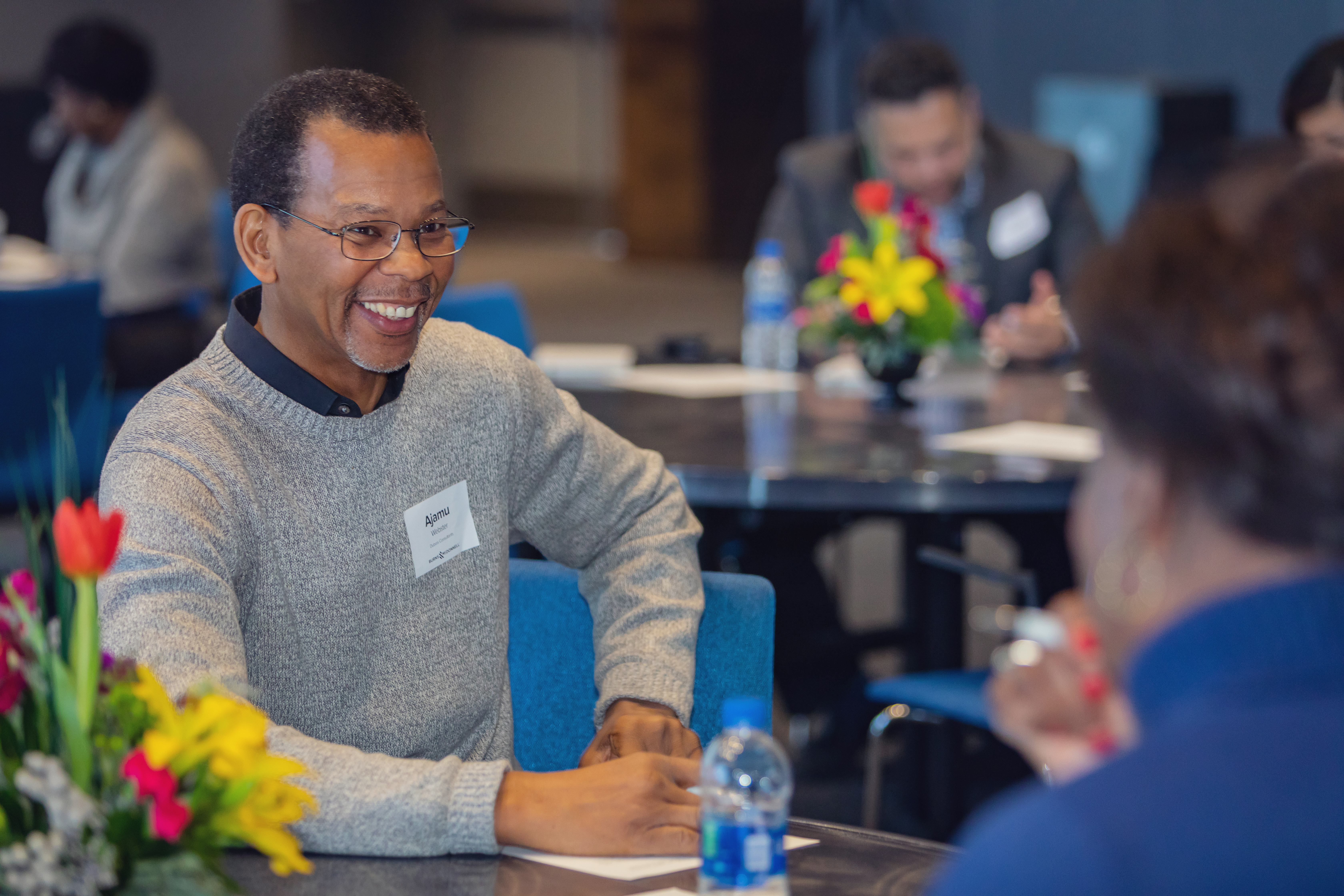 The one-week intensive program specializes in growing minority- and women-owned businesses and teaches its students technical, managerial and accounting skills. Webster also emphasized the focus that the program places on "emotionally honing" business owners on the "heart side of being in business."
"I came back to Kansas City a different person," Webster said. "I was so impacted that I went back the next year at my own expense. Burns & Mac's investment in me had such an impact that it caused me to invest in myself in a way that I would not have."
Supplier diversity is vital to the health and well-being of Kansas City's small business community "from a business sense, a social sense and a community responsibility," Webster said.
When speaking of Burns & McDonnell's work in Supplier Diversity, Webster has nothing but the highest praise.
"Particularly Michelle Word, she's been a godsend. She couldn't do what she does if she didn't have the support of the senior level leadership at Burns and Mac, but you still need the vision and the ability to carry through," Webster said.
"She goes to bat for people. It's a wonderful combination between a large company and the support of the right person who makes it happen."
INFINITE ENERGY CONSTRUCTION
Infinite Energy Construction, another supplier diversity participant, specializes in electrical contracting and general contracting for commercial companies and government entities.
For President and COO Nilson Goes, his company's 5-year involvement with the program has been "invaluable."
"Michelle (Word) has been instrumental in helping introduce IEC to the right people at Burns & McDonnell, and to align our competencies to the needs of a large multinational company," Goes said. "By working together on various projects throughout the country, we've been able to earn our partnership and develop trust and relationships."
Goes added that Burns & McDonnell's civic engagement with its small business partners, as well as Word's hard work in supplier diversity, sets the business far apart from other large companies in Kansas City.
"There's a direct economic benefit in having people of different backgrounds and experiences working together—ranging from creative problem solving to communication benefits and greater flexibility," Goes said.
"Kansas City strives to be an entrepreneurial city because it makes business sense. Supporting underrepresented and diverse businesses is crucial for overall economic growth, more opportunities for residents and a better quality of life."
Goes praised Burns & McDonnell's Supplier Diversity initiative as exceptional, and Word's work in the Diverse Business Community as indispensable to establishing "exactly what a diverse supplier initiative should be."
A CLEAN SLATE LLC
Carol Taylor, president and founder of A Clean Slate LLC, which specializes in construction and final cleaning, has worked alongside Burns & McDonnell for five years.
"It's opened up doors for us into larger projects," she said. "It's helped us scale up."
Taylor founded her company in 2003 after her house and others in her town of Gladstone, Mo. were destroyed by a tornado. Participating in the cleanup and reconstruction process inspired her to start ACS, a subcontracting firm which specializes in construction and final cleaning. The company currently staffs 22 employees.
ACS is certified as a Woman Business Enterprise (WBE), Disadvantaged Business Enterprise (DBE) and Small Local Business Enterprise (SLBE). Taylor also holds an 8(a) certification with the SBA for federal projects.
Burns & McDonnell's supplier diversity initiative has allowed ACS to expand its presence nationwide.
"The program has given us the opportunity to be a national company, and it's given us greater access outside the Kansas City area," Taylor said.
Taylor added that Supplier Diversity programs like Burns & McDonnell's allow women- and minority-owned businesses to attain access to larger projects and opportunities.
"Having access is key," Taylor said. "That's what every business wants, whether you're large or small. I think overall the program gives people access to opportunities they otherwise may not have access to."