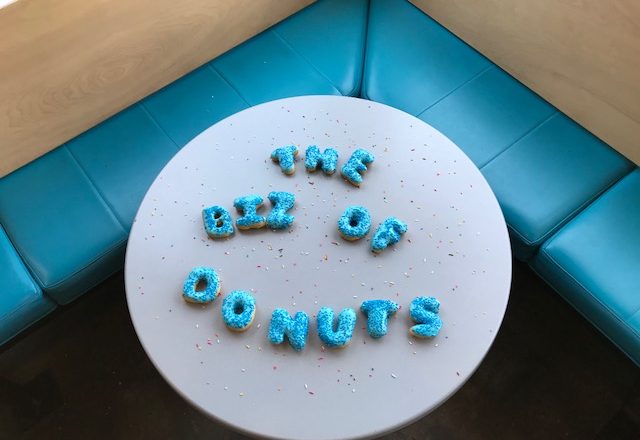 Business panel delves into doughnuts
Doughnuts will have their day.
The Mid-Continent Public Library's Square One Small Business Services will present "The Business of Donuts with Jill Silva," a panel discussion with local doughnut store owners, from 7-10 p.m. July 20 at the iWerx coworking facility, 1520 Clay St. in North Kansas City.
According to Amy Fisher, who leads the Square One team, the event will feature how each presenter succeeded in the doughnut-making business and how entrepreneurs can "learn the winning recipe for turning doughnuts to dollars." The event will include samples from each of the featured doughnut locations.
The scheduled panelists are Andrew Cameron, owner of Donutology in the Westport neighborhood and six Daylight Donuts locations, as well as Katie McNeil, the owner of the new Duck Donuts in Leawood. Duck Donuts is a national chain with more than 65 franchise locations in 23 states.
Jill Silva, former food editor at The Kansas City Star and a 2004 James Beard award winner, will moderate the panel.
"When I was a kid, I remember I was fascinated by the tale of Homer Price, a children's book featuring a young boy who cranks up Uncle Ulysses' doughnut machine and can't stop the conveyor belt," Silva said. "Soon he's made enough donuts for the town! The story reminds me of the fast and furious pace new doughnut shops are opening up in Kansas City."
The Square One Small Business Services at the Mid-Continent Public Library supports local entrepreneurs through access to information, programs and opportunities. They are funded by a grant from the Ewing Marion Kauffman Foundation.
The event is free but registration is required. Those interested can register up until the event on July 20. To register, go to mymcpl.org/donut.