LaunchCode finds untapped it talent in unexpected places.
---
LaunchCode—a nonprofit that helps nontraditional job seekers find work as developers and programmers—has just opened a hub here in Kansas City.
And that could be great news for the local economy. For all the progress Kansas City has made toward becoming a magnet for tech companies, employers regularly complain about a lack of developers here.
If they can't hire developers, businesses can't expand. A talent shortage also could scare other companies from relocating to Kansas City.
LAUNCHCODE'S ORIGINS
LaunchCode got its start in St. Louis in 2013. It's the brainchild of Jim McKelvey, a co-founder of Square. A huge number of tech jobs go unfilled because employers can't find applicants who meet their exact requirements—but some of the best coders McKelvey knows are self-taught.
---
WHERE IS LAUNCHCODE?
Kansas City is the third location for LaunchCode. The nonprofit is active in St. Louis, south Florida and (coming soon) Providence, R.I.
---
NO EXPERIENCE NECESSARY
About 30 percent of LaunchCode apprentices don't have a degree. Another 46 percent have a degree that isn't in computer science.
---
CLASS ACT
This spring, LaunchCode will host a 16-week "Introduction to Computer Science" course here in Kansas City. It's modeled on Harvard University's popular CS50 class. Anyone who completes it, Welchman said, will have acquired the basic skills for an entry-level programming job.
That's where LaunchCode comes in.
The St. Louis-based group takes on people who might not have a four-year degree in computer science, but who have taught themselves how to code and who have a great work ethic.
LaunchCode vets their skills, then places them in 12-week apprenticeships with a range of companies, from big corporations to tiny startups.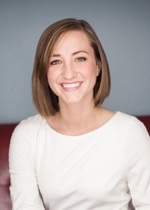 "It's helping to address a problem that a lot of employers are running into," said Anna Welchman, LaunchCode's community relations manager for Kansas City.
Welchman is one of two LaunchCode employees based here. She and Kathryn Golden, candidate recruitment manager, started working out of the Sprint Accelerator in downtown Kansas City, Mo., in early January.
Participating employers agree to pay each LaunchCode apprentice $15 an hour during the three-month term of engagement. At the end, the company decides to either part ways or hire the apprentice permanently.
About 90 percent of apprentices land full-time jobs, and 30 percent of those people earn promotions within six months. On average, participants make three times as much as what they did before their apprenticeships.
Many of LaunchCode's apprentices are in their mid-20s to late 30s, but the organization has assisted candidates as young as 16 and as old as 62.
"We're able to really bring some high-quality candidates to the table," Welchman said.
For 2016, she wants to recruit at least 100 local companies to host apprentices. So far, so good: UMB Financial, Venture 360, blooom and EyeVerify have all signed up.
And that's not counting the groups that are offering other support for LaunchCode's KC expansion.
The Missouri Technology Corporation awarded a $500,000 grant. Other backers include the Kauffman Foundation, the Hall Family Foundation, JPMorgan Chase, Accenture, the Sprint Accelerator and the Economic Development Corporation of Kansas City.
Don't let the big names chase you away, though. Welchman said LaunchCode is eager to work with small and midsize companies, too—in fact, several have contacted her already.
Interested in welcoming an apprentice? You can reach Welchman at anna@launchcode.org and (913) 563-9937.