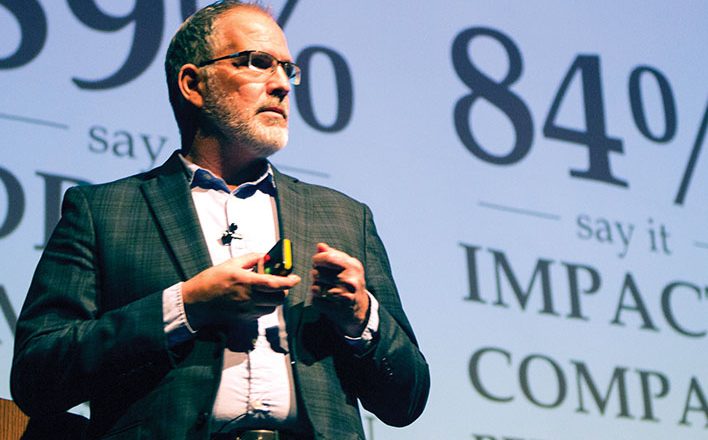 Changing the World One Brand at a Time
Ad agency execs: Purpose and profit can go hand in hand.The marketing executives who own Will & Grail want to make a difference. Dan Salva, Mark O'Renick and Brad Lang created Will & Grail, merging the two firms they already operated—Salva O'Renick and Lang's Salient. Will & Grail is a brand innovation company focused on social responsibility, helping companies drive purpose along with profits. Will & Grail's benchmark is whether people believe a brand has a profound, positive impact on lives, communities and the world.
Will & Grail's founders don't stop with their clients. They're looking for even greater awareness. That's why they also launched a separate organization, called Conquer for Good, that is a series of events featuring talks by leaders who want to build a community of purpose-driven companies. The events give these leaders a platform to promote their ideas and their models of collaboration so that other companies can become more informed and, hopefully, follow suit. For example, at the inaugural event on March 2, Gary White, the co-founder of water.org was a keynote speaker.
How does building purpose-driven brands influence people and change the world?
Change doesn't happen overnight, O'Renick said. "We say 'iterate don't hesitate.' That is a great mindset to move an organization forward toward an ideal state."
Listen to the podcast interview of Mark O'Renick with Smart Companies Thinking Bigger host Kelly Scanlon.