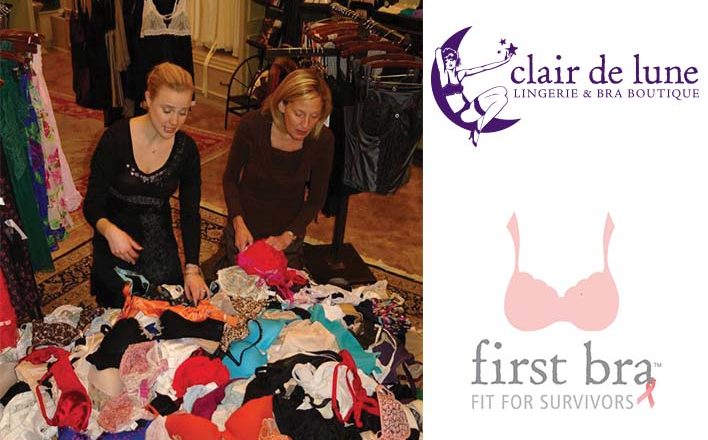 Charitable Focus Fits With Business Mission For Clair de Lune
Clair de Lune exists to help women in need of a good bra. Its charitable endeavors fulfill that same mission.
The retail store, located in Overland Park's Hawthorne Plaza, specializes in fitting women of all sizes with the right bra. It makes sense that it would serve women with the same needs in its philanthropic focus.
Clair de Lune partners with Hope House, a nonprofit that provides shelter and services to victims of domestic violence. Many of the people Hope House serves are women, and they likely arrived with only the clothes they were wearing.
Each year, Clair de Lune collects gently used bras to donate to Hope House. In 14 years, the business has donated more than 24,000 bras.
Another population championed by the retailer is breast cancer survivors. In 2014, the company founded its nonprofit, First Bra Foundation (FirstBra.org). Co-owner Clair Keizer explained the organization's goal.
"Our mission is simple: Celebrate the breast cancer survivor with a gift of a free bra following treatment or surgery. In that time, we've touched more than 375 breast cancer survivors with a fitting and her choice of bra."
Keizer said building relationships has been instrumental to building the business, and charitable causes are among those essential              relationships.
"Clair de Lune would not be here today were it not for the support of our customers," he said. "It's important to us that we acknowledge that by supporting their charitable interests and others that are working to better the lives of those in need."