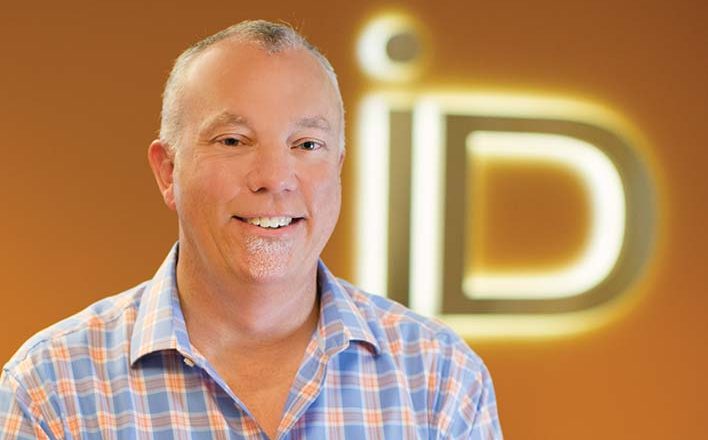 Darren Dupriest: From FBI to entrepreneur
Darren Dupriest is quick to admit that he has trouble not being in charge.
The owner and CEO of Validity Screening Solutions says he always knew, even during his career in law enforcement with the FBI, that eventually he'd be happier running his own show.
When he left the Bureau, he joined a locally owned company that specialized in corporate investigative and security work. That's when Dupriest was really bitten by the entrepreneurial bug.
"I was a bad employee," he said. "I always knew I would need to do something on my own. I knew if I had the freedom to do that, I could come up with something great."
Validity's origin traces back to that company, where Dupriest developed the original background screening product. When he bought out a minority partner and started Validity as a standalone business, the time was right to launch his entrepreneurial journey.
Building a Business
Dupriest built Validity from the ground up with a deep bench of both expertise and experience. Because he started the company in the nascent days of the Internet, it wasn't an easy process.
The biggest impediment at times, which brought the best lessons along was Dupriest himself.
"I was arrogant and thought I needed to be in on everything," he said. "One day, some of the team were having a meeting I wasn't invited to join but did anyway—and they basically said, 'We don't need you in here. Go do something else.'"
That was a turning point, he said—and now he is very able, and quite eager, to acknowledge his team and the fact that it is able to "keep the machine moving without me."
"It's humbling," he said. "We have one employee who has been here the whole time. We have many who have been here 10, 11, 12 years. That they have chosen to be here, it takes my breath away."
Today, Validity has more than 50 employees and offers background screenings for employers, educators, volunteer organizations and others.
Hurricane for Life
What his professional background belies is that Dupriest has been an entrepreneur since at least his college days at the University of Miami, when he somewhat unexpectedly was named yearbook editor even though he was a business student.
"I had a to recruit, hire, manage a budget, etc.," he said.
That time at Miami informs nearly everything about Dupriest's world, even some 30 years later. Walk into the Validity offices and you are greeted with a green and orange color palette, not coincidentally the colors of the university. His office is a treasure trove of Miami memorabilia.
He is active at Miami, having served on the alumni board and serving as a spokesman to area high school students who are interested in attending.
"I hope everyone has the college experience that I did," he said.
Forward Motion
Giving back and being a mentor to others gives Dupriest a chance to pay forward the lessons he learned from his own mentors. He cites Norm Parsons at Miami and one of his first bosses at the FBI, B.J. Clevenger, as two big influences.
But Dupriest said his best mentor has always been his wife Noreen, who has encouraged and supported him from the start of Validity.
"We had a very long conversation at the beginning of this," he said. "She had been with Hallmark for a long time and could have easily said, 'No, let's stay where it's safe.' But she didn't."
So, what's next for Dupriest? He's not ready to stop building Validity and also doesn't want to sell, although he has been approached more than once.
"I don't know what the next thing is," he said. "I haven't checked all the boxes here.
"I've never led with a 'get by' attitude. I feel a lot of responsibility toward my employees."