Pam Newton was running out of space.
The Liberty-based designer and "Indiana Jones treasure hunter" of antique furnishings was stockpiling collected items she used in the design of iWerx and other projects at the Northland coworking facility's storage units.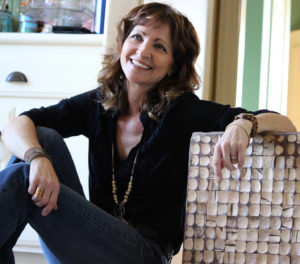 After the completion of the iWerx project, Newton moved her business into her home garage. It quickly became apparent that the garage wasn't going to work for a maker workshop.
"I searched all over Kansas City, knocking on people's doors who had detached garages asking, 'Hey, do you need somebody to rent that garage from you?'" Newton said.
With iWerx co-founder Bob Martin, Newton scoured the city for working space. At a "Cocktails and Conversations" gathering at iWerx last fall, Newton spoke with iWerx partner John Miller, who said he had an empty facility a block away that she could use.
That offer sparked what became DesignWerx, a maker coworking facility and a subsidiary of iWerx. The facility opened in February and will celebrate its grand opening Aug. 16 at 1313 Atlantic St. in North Kansas City.
And fittingly, it will be a "Cocktails and Conversations" gathering.
The iWerx team, led by Newton and Martin, converted the 16,000-square foot facility Miller owned into a usable design space last winter. Four small businesses moved in during February. Currently, nine businesses are headquartered in DesignWerx, including visual artists, woodworkers, a designer who runs a commercial cleaning business and the Rabbit Hole, an experiential bookstore for children, which purchased its own facility at 919 E. 14th St. in the Northland.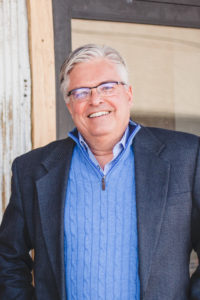 Martin said DesignWerx has the same mission as iWerx in providing a space for small businesses to grow. The facility will provide mentoring, sales and marketing assistance and business development education.
"We say iWerx is the place where you got kicked out of the kitchen table and you had to go find an office, and DesignWerx is where you got kicked out of your garage and you had to find a place to make stuff," Martin said.
Due to the "raw nature" of DesignWerx being a large warehouse facility with no partitioned offices, the execution is very different.
"Over at DesignWerx, you have to be open-minded, you have to be more flexible in the fact that it is one wide open space," Newton said. "We're working more cohesively together and respectful of each other's space."
"We look at Thomas Edison's invention factory in Menlo Park, where there were no rules. As Pam says, we don't need no stinkin' rules!" Martin added. "People that come in here, they certainly have their own initiative. It's an incredible spirit of collaboration and invention."
Martin said there is the possibility of expansion — DesignWerx abuts a 100,000 square foot facility that's open — depending on the interest and usage.