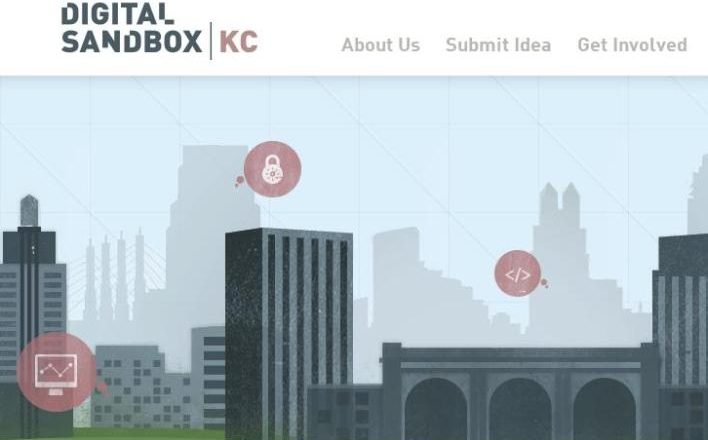 Digital Sandbox KC selects three new companies for funding
Digital Sandbox KC, a proof-of-concept program, wrapped up 2018 by adding three new companies selected for Sandbox project funding, including one from the Energy Sandbox, sponsored by Evergy Ventures (formerly GXP Investments).
"It's hard to believe we finished our fifth year for the program and have provided project funding to 111 regional startups," said Jeff Shackelford, executive director of Digital Sandbox KC.
"Our initial goal was to find 10 early-stage concepts that had high-growth potential and help them secure follow-on funding. We've now had 76 Sandbox companies secure over $68 million in funding and have created more than 600 area jobs."
Digital Sandbox KC is a proof-of-concept program that significantly and rapidly moves early-stage entrepreneurs from concept to commercialization. It is a unique collaboration among private, public, university/research and philanthropic organizations.
Funding recipients
The following companies were selected for support:
Üdo // An employee benefit platform. Through app and web-based portals, members access a live 1:1 personal assistant who takes care of everyday tasks and urgent needs. Üdo assistants can find a contractor, doctor or salon; plan what's for dinner; fill out school forms; call the cable company and more, giving employees more time to focus on what's most important.
"Digital Sandbox KC funding and support will allow Üdo to build the mobile user interface that is essential to offering greater ease of use for our customers' employees," said founder Rhonda Dolan. "In the on-demand personal assistant space, ease of use and quality is everything."
Erkios Systems // The first patented physical security ecosystem for network hardware. Fortifi, from Erkios Systems, is designed to prevent data theft by limiting port access from internal sources.
"This will facilitate Erkios Systems to enhance and streamline its product offering to secure the Internet of Things devices that, until now, had no viable solutions," said Ryan Sylvia, CTO of Erkios Systems.
Blockchain Water // Developing a single platform to manage the world's water through artificial intelligence and blockchain technology. Currently, no computer platform can simulate every aspect of water management that includes drinking water, wastewater, storm water and groundwater.
"Digital Sandbox funding is a very important validation and will help us move our platform to market at much faster rate," said the company's founder, Elangovan Thevar. "Digital Sandbox KC provides great local support and other resources to propel our venture to the next stage and reach our goals. We are very excited to start our entrepreneurial journey."
About Digital Sandbox KC
Digital Sandbox KC has worked with more than 575 entrepreneurs and early-stage companies across the Kansas City and St. Joseph region.
Based on August 2018 impact surveys, results for Digital Sandbox KC thus far have included:
more than $2 million in project funding
111 proof-of-concept projects funded
more than 600 new jobs created with more than $14 million in payroll
$68.8 million in follow-on funding
Digital Sandbox KC reviews applications on a rolling basis, and evaluation/selection cycles run eight weeks. Funding may cover expenses for project consultants, legal support, equipment and other market validation, prototyping and beta testing needs.
After the program's success in Kansas City, the Sandbox has expanded into new areas and markets through partnerships with the cities of Olathe, Independence and St. Joseph. In 2016, Digital Sandbox KC partnered with Evergy Ventures to launch the Energy Sandbox, which provides project funding to entrepreneurs in Kansas and Missouri with energy-related concepts.
Visit www.digitalsandboxkc.com to submit an idea and learn more about Sandbox programs.