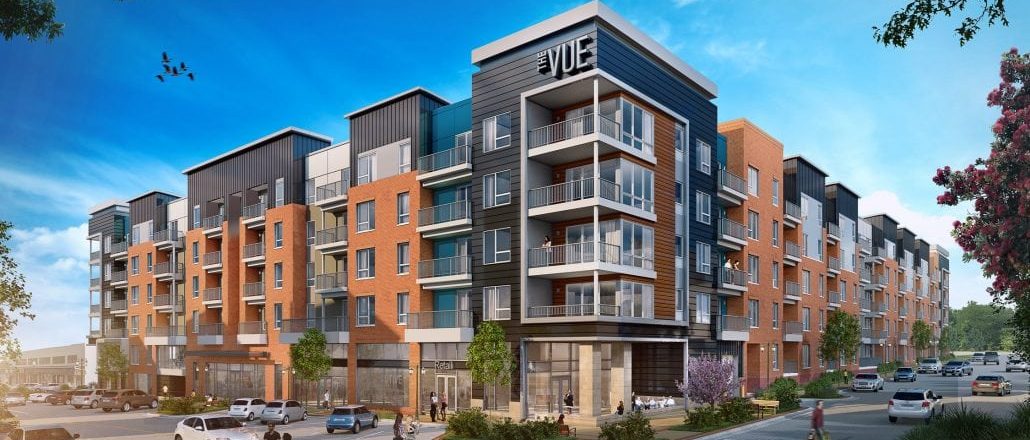 Downtown Overland Park adds two local businesses at The Vue
Coffee lovers and health-conscious eaters looking for paleo meals soon will be at home at The Vue in Overland Park.
Hunt Midwest announced that Parisi Café and Evolve Juicery & Kitchen will lease 4,135 square feet of retail space at The Vue, the mixed-use redevelopment project on West 80th Street between Marty and Floyd Streets in Downtown Overland Park.
"As locally owned, well-established businesses, Parisi and Evolve are in tune with the vibe of Downtown and add to the eclectic mix of retailers within walking distance of The Vue," Ora Reynolds, Hunt Midwest's president and CEO, said in a news release.
Parisi Café will serve espresso and coffee drinks, as well as pastries, sandwiches, soups and grab-and-go food and beverage items. The nearly 2,300-square-foot cafe will include a covered outdoor patio.
This will be Parisi's second cafe location, after Union Station. Parisi also serves its coffee and pastries at Kilo Charlie, a "coffee story" inside Hotel Phillips in Downtown. The company closed its Park Place at Leawood location in February.
"The revitalization of the area has brought additional lifestyle, retail and entertainment options, which makes The Vue the perfect location for the next Parisi Café. We couldn't be more excited to be a part of the community," Anthony Paris, COO for Parisi's parent company, Paris Brothers Specialty Foods, said in a news release.
The Kansas City-based Evolve Juicery offers paleo-style meals, side dishes and organic juices. The Vue will be the company's third location, with other facilities in the Crossroads and Lenexa.
"The active, health-conscious lifestyle of the hundreds of new residents moving into The Vue and surrounding areas made the space an easy choice for our latest location," said Evolve's co-owner Dr. Jason Fechter.
Parisi plans to open in early 2019, while Evolve will open in October. Hunt Midwest officials hope to have four to five retailers total lined up in the allocated space.
Pre-leasing is underway for the 219 one- and two-bedroom luxury apartments. Construction delays pushed The Vue's completion to next spring, but the development company said residents will start moving in early December.