Five area businesses were among 36 companies to pitch to prospective investors at this year's InvestMidwest Venture Capital Forum.
The annual event, which took place March 19-20 at the Westin Kansas City, marked the 20th year for fast-growth companies to connect with potential funders.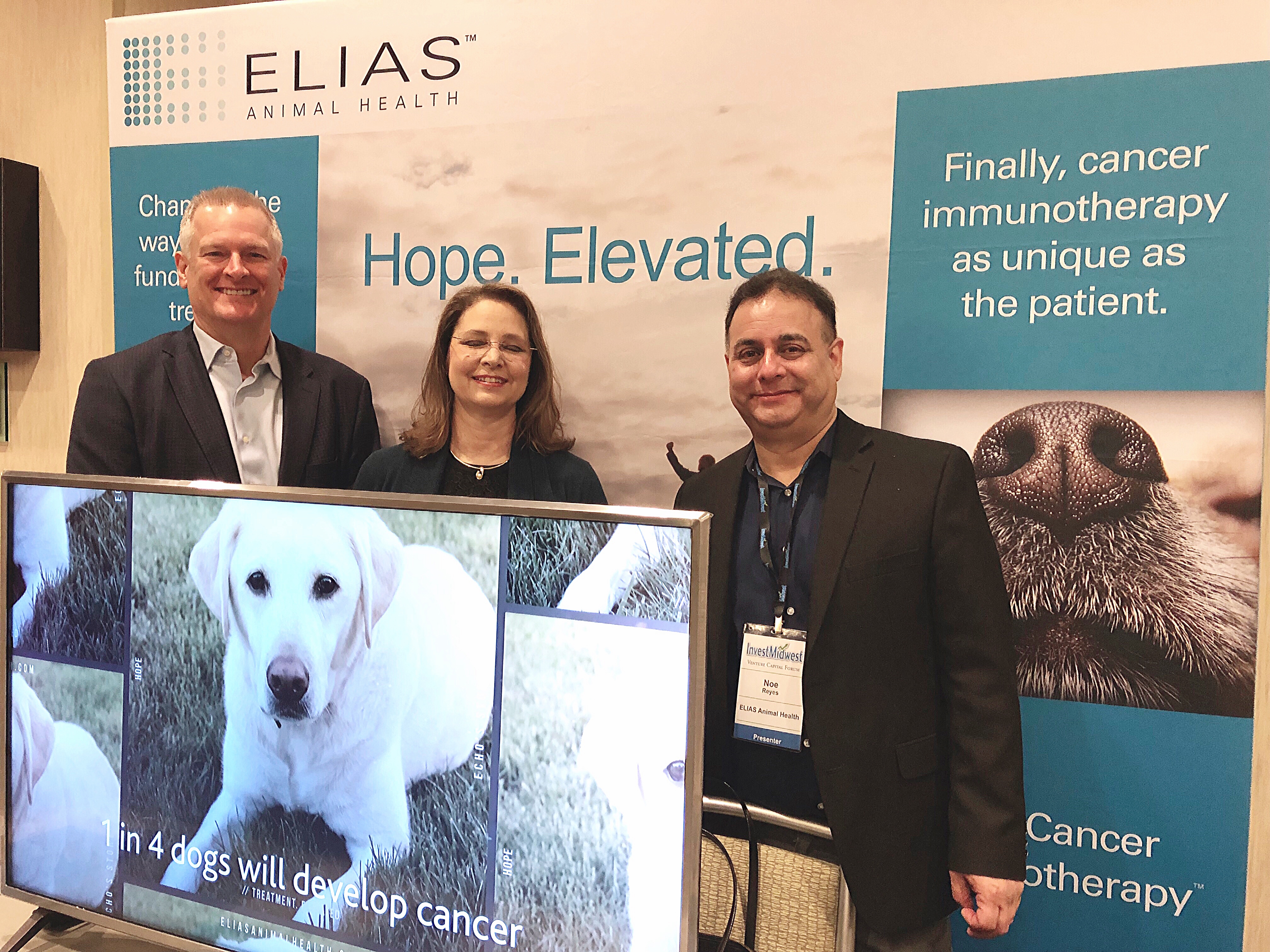 Each company had up to eight minutes to pitch to investors in one of three industry tracks: food, agriculture and bioenergy; life sciences; and technology. Over 140 companies from 19 states applied for the forum this year.
Five Kansas City businesses presented in the life sciences and technology tracks:
Life sciences
Elias Animal Health, Olathe // Elias Animal Health's Cancer Immunotherapy (ECI) offers a patented treatment protocol that vaccinates dogs with their own cancer cells to produce an immune response, ultimately resulting in improved patient outcomes, better quality of life and reduced need for chemotherapy.
iShare Medical, Kansas City, Mo. // iShare Medical aggregates the medical records of health care providers into a complete shareable medical record organized around the patient.
Technology
Bungii, Overland Park // The Bungii app, which connects pickups and drivers, uses real time, GPS driver tracking, driver rating, payment processing and AI to identify objects in pictures that customers upload for the drivers.
Ear Micro Bionics, Kansas City, Mo. // Ear Micro Bionics builds the world's smallest hearables, ear-worn computing devices that allow consumers to interface with the digital world.
RiskGenius, Overland Park // RiskGenius is a software product that understands and structures insurance policy language through machine learning.
Other businesses with ties to Kansas and Missouri include Lean Media (Chesterfield, Mo.), Pluton Biosciences (St. Louis) and TRIBINE Harvester (Newton, Kan.) in the food/ag/bioenergy track; CryoCrate (Columbia, Mo.) in the life sciences track; and Alyss Analytics (Wichita) and Healium (Columbia, Mo.) in the technology track.
After hearing the pitches, venture capitalists, corporate investors and angel investors decide which young companies might be a match for their various investment portfolios. Up-and-coming fast-growth companies have attracted more than $1 billion in investments since InvestMidwest began 20 years ago.