How the basics of leadership apply even more during a pandemic
A year. A year of working from home, hoping the dog wouldn't bark in the middle of my video call, cursing when the camera didn't turn on the way it was supposed to. A year of flatting the fly-away hairs at the top of my messy bun just before saying "Good morning, team!" on the first call of the day. A year. 
It's both gone so fast and So. Darn. Slow. And yet, we made it. 
The challenges of COVID provided our team at MAKE Digital Group with great opportunities for growth and learning. And as a leader, watching my team navigate these challenges has taught me so much more than I expected.
Make It 10% Better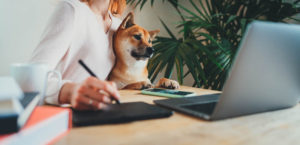 The reality was (and still is) that, even in normal circumstances, we couldn't snap our fingers and magically put in all new processes or brand new lines of communication or, heck, even trust each other's work overnight. That would take incremental steps toward improvement. 
And thus the team slogan was born: "Just make it 10% better." 
Slowly over time, we chipped away at our challenges, and as our 10% improvements began to stack up, we built momentum for new ideas. In the end, some of our changes took this full crazy year to come to fruition, but our slogan worked! 
Management Means Managing
Sports history is riddled with stories about coaches taking the strengths of individual players and molding the perfect team. This applies to managers too. Just like each player is different, so is each staff member. 
And in a stress-prone pressure cooker like COVID, managers need to be prepared to manage each person individually even more than normal.
My advice? Let your team tell you, or show you, what they need. Respect that. Heck, facilitate that (with boundaries) and allow them the freedom to be responsible adults capable of really kick-butt work when they're given an environment that allows them to thrive.
Transparency Is Key
With COVID, we had to make tough decisions, had setbacks, saw hard days, and fought off that feeling of "what's next." As leadership, it would've been easy to avoid sharing the scary things or hold information back "for their own good," but empathy and transparency are core values of our company. 
We chose to share our challenges freely to allow our team to see the full spectrum of the difficulties in front of us. 
In turn, our team bonded. They took on the challenges in front of us together. Today, any member of our leadership team would openly tell you that, through it all, our company culture has continued to evolve and improve by embracing transparency.
Reflection Provides Opportunities
As the year went on, it became more and more clear that the respect we'd built for one another over a challenging time was also being emulated by our best clients. 
We found ourselves digging into the trenches with our clients, collaborating deeper and rooting more and more passionately for their success. We shifted our core services as an agency to reflect the things they needed and the things we loved to do. 
This reflection became our greatest accomplishment. We moved from being the right-hand men and women for our clients to their right, and their left, and everything in between. Just as our company culture was pressure tested during COVID, so were our service offerings and our client relationships. 
The End Is Near 
All in all, it's hard not to look back on the path the team took to survive the challenges.
And while it's easy to hope it's all going to get better soon, it's harder to recognize that we're going to have to keep leaning on the things we've learned from the chaos of 2020 to help us get through whatever comes next. 
As my team would say: Just make it 10% better.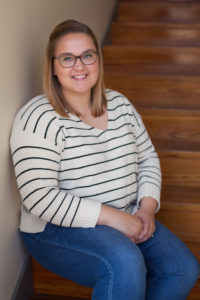 Lisa Frey is director of client strategy at MAKE Digital group, an innovative digital marketing agency that specializes in forward-thinking marketing strategies for small businesses. Lisa has 10+ years of experience creating and implementing marketing strategies for clients in a wide variety of industries. To schedule a free analysis of your marketing strategy, email Lisa at lisa@makedigitalgroup.com.