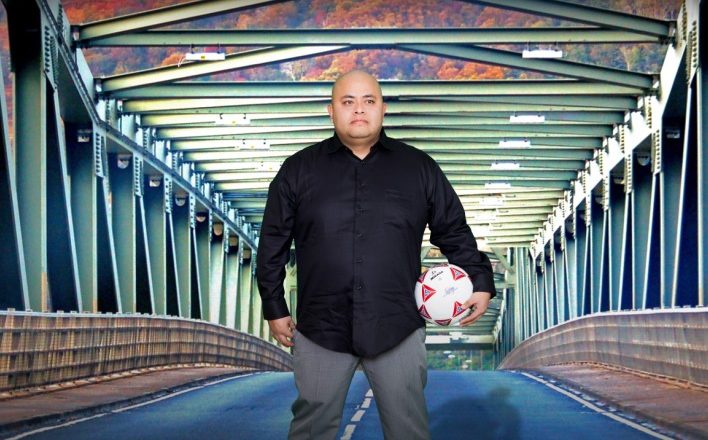 Game Changer: El Padrino Soccer Surges to New Growth
Raul Villegas' cellphone rings constantly. When it's not ringing, the entrepreneur's phone buzzes with emails and text messages that come one after another.
At his office, the door is closed only on rare occasions. Even then customers don't bother knocking before walking in. They know Villegas won't mind.
He answers every last question. It's how he's always done business.
Villegas owns El Padrino Soccer, which is the name of the premier soccer league he founded and a separate retail store he owns that specializes in soccer jerseys and party supplies, including life-sized piñatas. The store is located on Central Avenue in Kansas City, Kan. The soccer league is housed at Soccer Nation, the 41,000-square-foot indoor soccer facility that Villegas opened last year at 520 S. 55th St. in Kansas City, Kan.
Business is booming. But Villegas is also at a crossroads. His business has thrived on Villegas' personal touch with customers, many of whom are Hispanic families. That hands-on approach has to change given that his league has grown to 190 youth and adult teams. He's also opened an academy to teach youth soccer lessons.
That's just the beginning. Villegas would like to open a second indoor facility. And renting or owning outdoor fields closer to Wyandotte County has always been a priority.
It's exactly why Villegas signed up to participate in ScaleUP! Kansas City. He was one of the first 15 entrepreneurs chosen for the free program designed to help grow local  businesses. The program is offered to those who have been in business for at least two years, generate $150,000 to $750,000 in annual revenue and have a market capable of generating more than $1 million in sales.
Rethinking His Role
Villegas knew he needed the class after he found himself torn while giving a tour to VIPs from Sporting KC. It was all he could do that day to stop himself from answering a phone call about a $25 piñata back at the retail shop.
A fellow entrepreneur offered this advice: Change how you operate, or buy life insurance and plan your funeral.
Villegas got the message.
Since the ScaleUP! classes started in January he's rethought many decisions.
"I have to be a better leader, delegate more," he said.
His goals are to hire more staff. He has 10 full-time employees and 20 to 25 part-time employees, depending on the season.
Villegas also wants to better target his customer base and generate more sponsors.
Hispanic-owned meat markets and restaurants have played a key role in helping his business grow. Some of those businesses bankrolled his indoor soccer facility and sponsor several teams. Raul won't forget that anytime soon. Yet he needs more sponsors, which are essential to help low-income children play. Villegas needs to target businesses outside of the Hispanic community, too.
Villegas also now understands that he's grown beyond a mom-and-pop shop. He can't answer every phone call about a piñata, said Luis Padilla, El Padrino's marketing director.
"There's more important things than selling a $25 piñata," Padilla said.
Other business owners at ScaleUP! have also encouraged him.
"They told me, don't be afraid to get in debt," he said.
Designed for the Community
One thing he won't change: His dedication to the Hispanic community. Villegas offers inexpensive programming and has been known to accept payment plans. His coaches don't get paid big money by players like some other leagues do.
In fact, Villegas knows coaches who give players rides and often pay for most of the team's fees because their families can't afford it. Villegas wants to help because he knows it's not just good for business but good for his neighbors and the community.
That dedication has made the league almost like a family. On any given day, Soccer Nation is filled with children and adults hanging out and watching games. His facility has become a gathering place for many. Even Villegas is astounded by the customer loyalty.
As the business grows, Villegas knows he needs to expand his customer base. Several teams from Johnson County have already found his facility and play there.
His dedication to the community has gotten attention throughout the region. Sporting KC named El Padrino its Sporting Club Network Club of the Year in October. The MLS team then connected El Padrino with one of its sponsors, KCP&L. The utility forged a relationship with El Padrino to help more youth.
Villegas' unifying spirit is hard to overlook. The fans, the players, the coaches, the sponsors—they all rally around El Padrino.
"One of the things I think is really powerful about the way Raul is in business and growing his ideas is that he truly designs them for the community," said Liam O'Connell, coordinator of the Sporting Club Network for Sporting KC.
"He's good at uniting people to join him in a common goal and do these things together."
(photo courtesy of Elements Studio Photography)