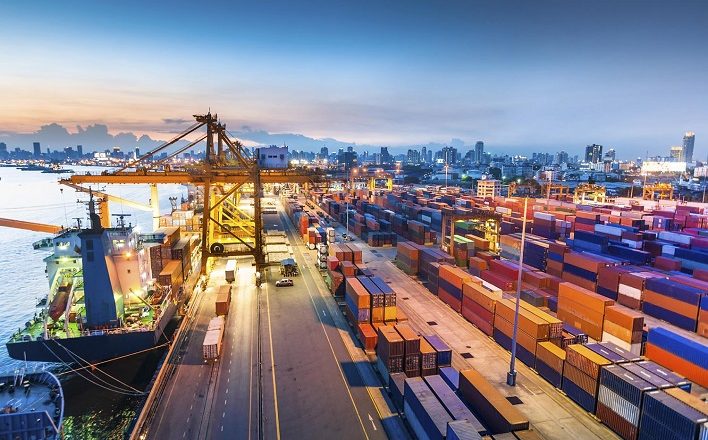 How Do I Get Started as an Exporter?
The U.S. Commercial Service has a full set of tools to help you grow internationally.
Last year, the Kansas City metropolitan area exported $8.3 billion worth of merchandise exports to worldwide destinations. For many businesses, exporting has become increasingly important to the bottom line as they look to tap the 96 percent of consumers who live outside the United States.
But making those all-important international connections can be challenging, especially for small and medium-sized firms that don't always have the time and resources to navigate the export process on their own.
Here in Kansas City, businesses have a gateway to world markets via the U.S. Commercial Service (CS), which is part of the U.S. Department of Commerce. Its local office is connected to a seamless network of export assistance. This network includes offices in more than 100 U.S. cities and in U.S. embassies and consulates in over 75 countries.
The CS offers a wide range of export programs and services such as export counseling, market research, trade events and more. Here are some of the most useful for finding and vetting potential partners.
Finding the Right Partners
International Partner Search // The International Partner Search (IPS) utilizes overseas staff to find suitable partners for U.S. exporters.
Using client-provided marketing materials and background on the client's company, our overseas colleagues use their extensive databases of business and government contacts to interview potential partners and provide the client with a list of up to five prescreened partners in the overseas market of choice.
The IPS lists potential partners interested in the client's product—along with information on their size, sales, years in business and number of employees—and includes a statement from each potential partner on the marketability of the client's product or service.
Gold Key Service // The Gold Key Service (GKS) is a business matchmaking service provided through the commercial and economic sections of U.S. embassies and consulates around the world. This service brings together U.S. exporters and potential foreign business partners for face-to-face meetings. U.S. company representatives are often accompanied to the meetings by commercial-section staff, who provide pre-meeting briefings and follow-up.
The GKS offers U.S. businesses several advantages because it typically reduces risk and saves time. This is important because a U.S. company that chooses the wrong distributor can spend years trying to rectify the situation and losing, in the process, valuable time in gaining market share.
The Gold Key typically consists of a day's worth of appointments (usually two to three meetings) with an option for a second day.
Trade Missions // U.S. Department of Commerce trade missions are vehicles for U.S. firms that want to meet directly with potential clients in those prospects' markets. Trade missions include one-to-one prescreened meetings with foreign industry executives and government officials, as well as key networking events and briefings.
The Commerce Department also certifies trade missions organized by state and private-sector organizations. For example, the CS partnered with the Specialty Equipment Market Association (SEMA) on a China Business Development Trade Mission. Joining the 22 U.S. companies on the mission was Missouri-based Champion Brands LLC (Champion Oil), which received market briefings by U.S. embassy officials and participated in B2B meetings and networking events.
Champion Oil's participation on the trade mission led to the signing of a master warehouse distributor and $600,000 in export sales to China.
Trade Shows // The International Buyer Program recruits delegations of foreign buyers from around the world and brings them to major trade shows here in the United States, where CS staff works to partner them with U.S. exhibitors.
The Trade Fair Certification program, a cooperative arrangement with a private-sector trade show organizer, is a great resource for small businesses ready to exhibit at international trade shows. Participating U.S. exhibitors benefit from expanded services, such as oversight and coordination of event services, promotional support and more.
Often there is a U.S.A. Pavilion where U.S. companies are co-located and receive direct CS marketing support. This can be very beneficial since often foreign buyers looking for quality products specifically seek out U.S. products to carry.
Vetting the Right Partners
International Company Profile // Finally, many companies have already located prospective international partners, but need to ensure those prospects are in good standing. Through the International Company Profile (IPC), U.S. clients receive information on the capabilities, legitimacy and financial strength of potential overseas business partners and other useful information gleaned from government, industry and financial contacts, the local press and other sources.
Which program is best for you? The U.S. Commercial Service would love to sit down with you and assess your company's export needs and goals—to help you build a plan that allows your business to compete globally.