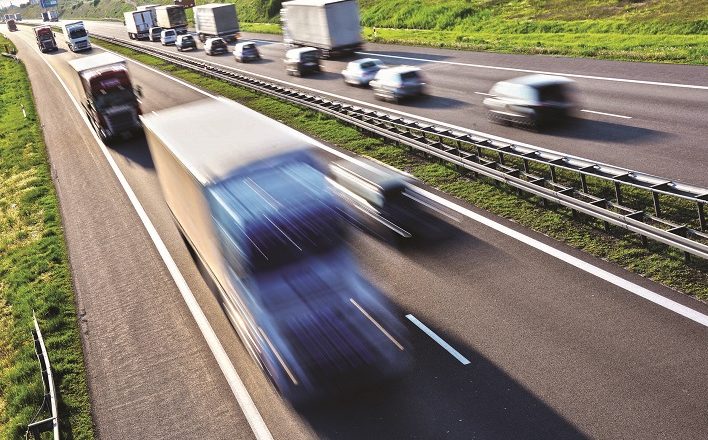 Great at Freight: What Drives KC's Transportation and Logistics Industry?
When it comes to Kansas City's transportation and logistics sector, geography truly is destiny. The region's position on the map gives it a significant competitive edge when it comes to attracting shipping business.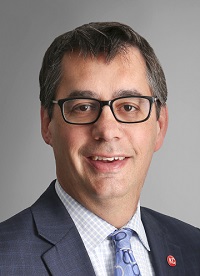 Thanks to Kansas City's central location, distribution centers based here can reach 85 percent of the U.S. population within two days, said Chris Gutierrez, the president of KC SmartPort, a nonprofit organization that works to bring freight-based businesses to the area.
The metro area is the country's largest rail center by tonnage. Five of the nation's seven Class I railroads serve Kansas City.
The region leads the country in highway lane miles per capita and sits at the intersection of more interstates than many other cities do, Gutierrez said.
Business is good most years, but 2016 has been one of the busiest ever for KC SmartPort and its members. Locally, about 9 million square feet of industrial buildings have been built or started in 2016, and that's just the spec construction, Gutierrez said.
"The amount of spec industrial buildings over the last four or five years is just incredible," he said.
Meanwhile Amazon is planning to build fulfillment centers in Kansas City, Kansas, and Edgerton, which each will create about 1,000 jobs. (As one industry group pointed out, Edgerton has more jobs than residents thanks to BNSF's intermodal facility and Logistics Park Kansas City.)
Dozens of auto parts suppliers have opened facilities in the Northland's Automotive Alley to be closer to the Ford and General Motors plants.
Hunt Midwest Business Center recently put up HMBC Logistics I, a 200,000-square-foot building at its surface business park near Interstate 435 and Parvin Road. And there are plans to construct two more just like it.
"Right now, demand is pretty consistent with the supply of all these buildings," Gutierrez said.
Add all this together, and you can see why, in a recent report, commercial real estate firm CBRE ranked Kansas City as one of the nation's top 12 inland ports. Another national firm, JLL, included Kansas City on its list of the top 18 distribution markets.
"Rail connectivity helps put Kansas City higher on our list," the JLL report read. "While it may not have the drive-time population or labor analytics of other markets, it still proves to be the link of cross-border rail activity to Mexico and of interchanges with Canada."
'There's Always Going to Be a Need'
While more distribution facilities are going up, several brokers and transportation companies said that competition is particularly fierce in their line of work. Add in a sluggish economy, and many reported just steady conditions over the past year.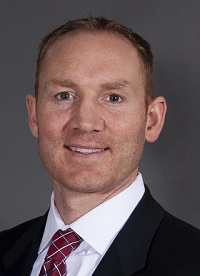 "I think the economy is causing a lot of companies like us to pause," said Matt Weiss, chief operations officer for Parkville's eShipping, an "all-mode" transportation company that assists small and midsize companies.
But even in slower times, Kansas City's business holds up. Just look at eShipping. Its head count grew from 171 in January to about 230 in September. "We've actually opened up or acquired businesses to add five offices in the past 18 months," Weiss said.
The long-term trends look positive: Overall U.S. freight tonnage is expected to grow by 35 percent between 2016 and 2027, according to a recent report by the American Trucking Associations.
Thanks to the U.S. energy sector, pipeline activity will see some of the biggest gains in market share, but shipping by truck
will still grow by 27 percent. Less-than-truckload trucking and private carriers will perform better than average.
"There's always going to be a need to move freight," said Jerry Isenhower, vice president of Nationwide Transportation & Logistics Services in Shawnee. "So the longevity of this business is going to be here."
The family-owned company has more than 20 years of experience in third-party logistics. "We manage each load from the time it's picked up to the time it's delivered," he said.
In a typical year, Nationwide has seen the tonnage it handles increase by a rate of 15 to 20 percent, Isenhower said.
He's confident about the future, despite a slower 2016. "Everything's cyclical," he said.
'We Move Freight of All Kinds'
While transportation and logistics are big industries, they've also made space for smaller companies to thrive.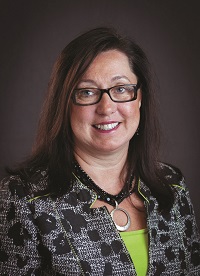 Karen Duff is the CEO of International Express Trucking Inc. (IXT), which was recently recognized as a Woman-Owned Business of the Year by the Kansas Commerce Department. The firm has about two decades of experience, serving major brands like Harley-Davidson, Nebraska Furniture Mart, Brookstone, Hallmark and Bushnell.
"We move freight of all kinds," Duff said. IXT works with scores of drivers, all of them owner- operators. They own their own equipment, but work only for IXT.
IXT also operates a chassis pool, maintaining and repairing the frames that can be used to haul shipping containers to or from intermodal facilities.
"KC has a great future for intermodal transportation," Duff said. "The new high technology rail ramp in Edgerton has brought new distribution centers such as Amazon and Kubota, and I'm sure more are to come as KC is centrally located for distribution around the U.S."
If you're a company that wants to operate only one distribution facility, Kansas City just makes sense, said Ben Bolan, co-founder and sales director at logistics provider SmartWay Transportation.
In each of the past three years, SmartWay has experienced revenue growth over 50 percent. Its team has expanded to 30 people, with another 20 hires expected over the next year.
A presence in the Central time zone is an advantage for Kansas City's transportation companies, Bolan said. It's less of a burden for workers here to stay in contact with clients on either coast, while a West Coast provider would have to deal with a three-hour time difference for East Coast clients.
The local culture doesn't hurt either. "Our salespeople are great because Midwestern people tend to be pretty friendly," Bolan said.
'We're a Freight Market'
What does Kansas City need to do to keep its transportation and logistics sector thriving?
According to Gutierrez, we'll have to address a problem that's challenging cities and industries across the country: a need for more workers. Fortunately, the industry is already increasing its recruitment efforts and emphasizing the opportunity it offers.
"Supply-chain jobs are career jobs,"
Gutierrez said. "It is not what your parents or your grandparents thought of for manufacturing and distribution."
The nation is suffering from a driver shortage, too, Duff said. IXT has been able to recruit great help by offering a lease-to-own program that helps drivers acquire their own trucks.
"We keep them happy, and then we don't have a shortage," she said.
Accessibility is another workforce concern. Many of the region's distribution facilities are located in the outer suburbs, Gutierrez said. Their jobs could be out of reach for people who don't have cars or don't have easy connections to public transportation.
But Gutierrez is confident we'll find a solution. He has been with KC SmartPort for 13 years, and one thing that he appreciates about Kansas City is how the community has owned its role as a shipping and logistics hub—and has invested in that field.
"We're a freight market," Gutierrez said. "There's a willingness and an aggressiveness to go after those kinds of deals."