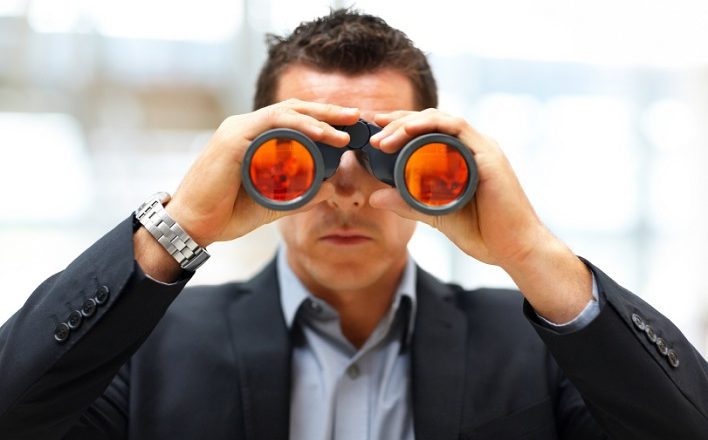 The Hunt for Your Next Great Employee
More U.S. businesses are planning to add staff this year. Here's how your small business can compete for the best people in the job market.
After years of waiting, U.S. employers look like they're ready to hire again.
According to CareerBuilder.com's jobs forecast for 2015, about 36 percent of surveyed companies plan to add permanent, full-time staff this year. That's the best result since 2006.
Small businesses seem to be sharing in the optimism. About 23 percent of companies with 50 workers or fewer said they plan to hire during the second quarter, up from 18 percent a year earlier.
"Business is growing," said Patrick Murphy, president of Lenexa's RESULTS Technology, which has made four key hires in the past six months. "We kind of run thin anyway, so by adding, it allows us to scale larger and go after more opportunities."
Belinda Waggoner, the president of hr-haven, can see the trend playing out here in Kansas City. Her company, which provides outsourced HR services, has been busy helping local businesses find the right people for their open positions.
The vast majority of Waggoner's customers—about 65 to 70 percent—are hiring because their businesses are growing. "Every single client is boosting their hiring efforts this year," she said, "and that is saying something."
The downside to all this good news? It can be tough to find the right candidates for your job openings right now. A survey by PayScale found that about half of employers struggled to attract qualified applicants.
In some cases, that's because the market for certain skills is very tight—IT, management and engineering jobs are particularly hard to fill, PayScale found. Plus, larger companies are vying for talent, too. CareerBuilder says that 38 percent of large firms, those with more than 500 workers, also plan to add staff this quarter.
That can raise job hunters' expectations for pay. Murphy has run into recent graduates who hear about local tech companies offering $150,000 per year and assume they can command a similar salary.
Yes, some people want more money. But some want more than money. And that's how your small business can compete for the best talent in the job market.
Know Your Value
Don't underestimate everything that small businesses can offer potential employees, Waggoner said.
While the Great Recession wasn't easy for small businesses, it wasn't a party at big companies, either. People who work in the corporate world, even if they weren't laid off, probably know someone who was. The experience left many disillusioned about being a tiny part of a monolith.
Though money can be a factor, "it is not the be-all, end-all that it used to be," Waggoner said. "People also want to be happy at work, and they want to feel that they're making a contribution."
Because small businesses employ fewer people, it's much easier for an individual to make a sizable impact, said Angie Salmon, senior vice president at EFL Associates, a CBIZ Inc. company, which helps local businesses recruit senior leaders.
At a small company, each person is more likely to be regarded as an essential player.
Plus, smaller companies tend to be nimbler, with less bureaucracy and a greater focus on entrepreneurship—traits that are highly appealing to ambitious people.
"Finding those triggers that are unique to a smaller business is important," Salmon said. "Sometimes candidates find that very attractive."
Tell Your Story
In some respects, larger companies do have an advantage when it comes to attracting job applicants. Everybody knows H&R Block. A small accounting firm will have to work harder to let people know when they have job openings—or that they exist. The big guys enjoy better name recognition.
"There's just that immediate connection, where I know what they do and know what the working environment might be like," Salmon said.
The solution, Waggoner said, is for small businesses to spend more time telling their story. Use social media or carve out a corner of your website to talk about what it's like to work at your company.
What does a typical day look like? What kind of work do you do, and what are your biggest victories? What is your company's "personality"? Crisp and professional? Laidback and low-key?
This will help show applicants what your company's culture is truly like, said Jeff DeWolf, managing principal at Wolf Prairie, a local consulting firm that assists with workplace improvement and employee job happiness.
If the occasional 50-hour week is part of life at your business, be upfront about that. You want people whose motivation and values are a good fit with your company.
"Don't let them choose a job that doesn't fit them well," he said. "If you do, you're going to end up with quick turnover."
Hiring well takes time. Too many business owners will rush to fill an opening instead of making sure there's a good cultural fit, Waggoner said. That ultimately leads to heartburn for all involved.
To get great people, she said, "You have to put some effort and intention into it."
Go Hunting
Of course, you don't have to wait for people to stumble upon your job postings.
Salmon, for example, uses LinkedIn to proactively find people who could be great additions to her clients' companies. The average person's profile page contains a huge amount of information about their experience, past projects and qualifications.
She and her team also do a lot of "nonline networking," by having conversations with potential hires. Because snail mail has become something of a rarity these days, they've gotten good responses by sending people letters, too.
Some of the best hires come from referrals. Business owners can send an email listing open positions to their current staffers and encourage them to forward it to friends who might be interested. Facebook and Twitter are effective, low-cost ways to advertise job openings, too.
"It's easier than asking them to pick up the phone and call 15 friends who might be interested in the job," Salmon said.
Want to really bring in leads? Offer employees $500 for every referral that leads to a hire, DeWolf said. Just make sure that you pay only after the new hire has been on the job for a few months.
Don't Forget Defense
As you pursue new talent, DeWolf said, it's critical to invest in retention.
"It's a far better investment to spend money retaining people than finding and training new people," he said.
According to CareerBuilder, nearly 30 percent of employed workers are on the lookout for other job opportunities.
Some companies try to hold onto their employees by raising pay. (According to a survey by Glassdoor.com, about 35 percent of workers said they will start hunting for a new job if their salary doesn't increase this year.)
But you have options beyond pay hikes and title bumps, DeWolf said. You can also offer opportunities for personal development. That could mean letting employees tackle new projects, sending them to workshops or partially reimbursing their tuition.
Sometimes all you need to invest is your time. Rose Ernst is a national director for talent recruitment firm Genesis10's G10 Associated program. It helps train and place recent graduates in great jobs. Millennials, she said, tend to be more productive with frequent goal-setting and performance feedback.
Focusing on your company's culture and morale also pays dividends, if it helps reduce stress and increases worker happiness. Small businesses have an advantage because they can usually learn about problems faster and "right the ship" easier than a giant corporation can.
"If you take away as many reasons to leave as you can," DeWolf said, "you're better off."
Good RESULTS
Murphy is excited about the new hires that RESULTS has made. They include a new vice president of business development, who's going to help the company win more clients in St. Louis. The firm also has a new marketing director, so "we can start evangelizing a little more."
Finding these amazingly talented folks took a lot of work, but they're going to make RESULTS even more successful.
So don't lose hope. Your next perfect hire is out there, and that person wants to work for a company where it's possible to make a contribution and feel valued—a company like yours.
As DeWolf said, "There's a lot more to the work experience than a little extra pay or an extra 1 percent contribution to your 401(k)."