OneKC for Women and the Enterprise Center in Johnson County announced that Melissa Roberts, vice president of strategy and economic development, will leave the ECJC executive team to take a position with the Ewing Marion Kauffman Foundation.
"We are disappointed to see Melissa leave our team," said Sherry Turner, founder of OneKC for Women. "But we are excited that she now has the opportunity to make a broader impact on the entrepreneurial ecosystem at Kauffman."
The ECJC is a nonprofit organization helps connect entrepreneurs to the resources they need to grow and scale early-stage businesses. OneKC for Women is an umbrella alliance that brings together several organizations to provide resources, opportunities and connections for women.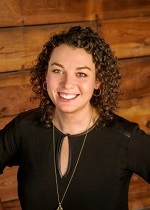 Roberts leaves behind a strong legacy at ECJC, having been involved in key initiatives:
Prevented the sunset of the $6 million Kansas Angel Investment Tax Credit allocation in 2016, during a legislative session focused on austerity measures
Partnered with MIT and the Kauffman Foundation to develop the Growth Mentoring Service, which engaged 88 volunteer mentors with C-Suite experience to serve 37 growing companies
Secured an Economic Development Administration grant leading to the creation of the Fountain Innovation Fund
"Melissa has such a diverse set of skills, it will be difficult to replace someone so multifaceted," Turner said. "Fortunately, we will see her often since the ECJC team works closely with Kauffman on several projects. For now, we don't have to say goodbye, simply good luck."