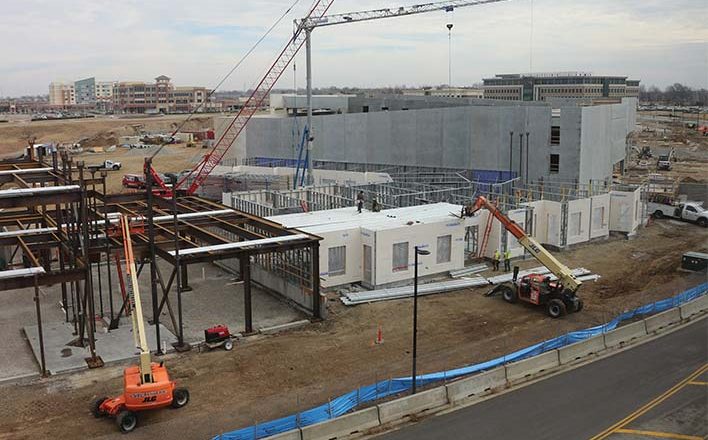 Keeping Small Business in the Mix of Development
Toward the end of last year, Next to Nature Farm found itself at a critical point in the business.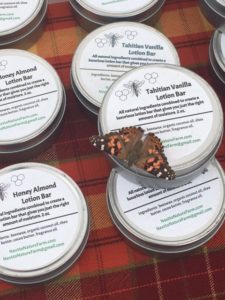 It incorporated in January of 2016, selling honey at farmers markets and holiday markets in its first two years. Late in 2016, it added natural beeswax skincare products to the lineup.
By 2017, sales had more than doubled year-over-year.
"It showed me there's opportunity here," owner Chad Gilliland said. "If I can double sales working part-time—working 45-55 hours a week at my day job, with three kids and a farm—what could I do with this as my sole focus?"
At 47, Gilliland pushed aside his fears that it was too late in life to start on a new path. He left his job of 18 years to pursue the business full-time.
"We were at kind of a jumping off point," he said. "I recognized it got to a point where the small business needed my full attention."
He decided his Leavenworth farm needed a storefront location. Gilliland found a unique opportunity in Lenexa City Center's Public Market.
The Public Market offers carts and storefront space for small merchants. Next to Nature Farm did a trial run for three weeks with a cart, Gilliland said, and performed well enough for him to pull the trigger on a storefront lease there.
The market has free Wi-Fi and a handful of restaurants. Gilliland said it attracts a combination of workers on lunch breaks, moms toting young kids and seniors who come to hang out—overall, a solid base of foot traffic.
That's the goal of Lenexa City Center and other burgeoning mixed-use developments: to provide residents an area where they can eat, shop and be entertained, and to provide customers to businesses located there.
URBAN FEEL, SUBURBAN LOCATION
Lenexa City Center is among several developments in Johnson County that are providing new opportunities for residents to live, work and play. These developments also can boost small businesses.
In the case of Lenexa City Center, the 20-acre mixed-use development is growing up around a civic campus that includes the city hall, a rec center, a Park University campus and, in the future, a new library. It's still being built out, but when complete, it will include variety of housing, shops, offices, restaurants, hotels and entertainment venues. The Public Market is on the lower level of Lenexa's new city hall building near 87th
and Penrose streets.
The Public Market is designed for small businesses, said Blake Schreck, Lenexa Chamber of Commerce president.
"It's kind of a deal where you can try it out and see if it works," he said. "That's exactly what that's designed to do—kind of become almost an incubator for those types of businesses."
City Center is expected to be fully built out by 2019, Schreck said. As new components come online, the area will reach critical mass. Building the residential density of the area is important to attract more retail, Schreck said.
The Public Market has only been open for a few months, but Gilliland said he can already see its potential. A farmers market is planned to
open this spring at City Center. That "will really start to draw in folks who want to shop local," he said.
It's not just retailers that benefit in these new mixed-use areas. City Center and other developments have added new office towers, giving professional firms options for new space.
"We've found that, from a general economic development perspective, the big, giant users are few and far between," Schreck said. "It's a lot easier to do a 40,000-square-foot office building and fill it with several tenants that are 3,000, 4,000, 5,000 square feet. And that's kind of the model they're going to be using (at City Center). … There's a lot of opportunity for office space for smaller companies."
'BEST OF ALL WORLDS'
In no way does Lenexa have a monopoly on attracting new business through these developments. Overland Park has seen growth through mixed-use developments including Prairiefire at 135th Street and Nall Avenue, and BluHawk at 159th Street and U.S. Highway 69. These developments include a variety of housing stock, retail, entertainment venues and museums; BluHawk also includes a health care campus.
There's been plenty of talk in development circles—and in the media—about how millennials want to live. But regardless of
age, people like what mixed-use developments offer, said Tracey Osborne, Overland Park Chamber of Commerce president.
"We all kind of want the same things—we love access to products and services, retail stores that are cool and fun, restaurants that are interesting and close to where we work. We want grocery stores that are close to us," Osborne said. "All of these (developments) are offering all of these amenities that are kind of that live, work and play concept. …
"I think the appeal is they can get the best of all worlds. What we hear from a lot of people is they love that energy that's being generated."
Osborne pointed to downtown Overland Park as another area that's seeing the same type of growth as a walkable, mixed-use center.
The downtown was renovated in the 1990s but is getting renewed interest. By the end of 2018, four new mixed-use projects will have been completed, bringing online more than 500 apartments and thousands of square feet of commercial space. Two more development projects have been proposed.
More and more businesses are coming in, as well. Again, it's not just retail businesses that are attracted to such developments. Small business Design Haus, a branding-focused creative studio, announced in January it had signed a lease on Santa Fe Street.
"Now you've got this additional life that's happening because more and more people are choosing to live there—because they can. Previously, the housing stock wasn't there," Osborne said. "So now, you've got all this investment in the multi-use, and more and more people are investing in some of the homes around there. It's creating this rebirth of that area that's just so exciting.
"There's going to be a lot of activity with our giant scissors, and we're thrilled about it because it creates some new attention for the downtown that's really well-deserved."
Another "underlooked" development that is spurring economic growth in Johnson County is the Johnson Drive corridor in Mission, according to David Warm, executive director of the Mid-America Regional Council. Like downtown Overland Park, its development has been more organic but was boosted by a streetscaping project in 2015.
"It has retained its vibrancy since they did the streetscaping improvement. I think it has a very bright future," he said. "Housing in that area is more modest, but it's very well-maintained and meets a market demand that I think is really an exceptional location for small businesses, especially since the rent point is lower for newer businesses or independent businesses."
'THE POWER OF THE PLAN'
Warm said the popular mixed-use developments are oriented toward the future of the market in housing, travel and retail. These areas mimic urban centers, where people can walk to restaurants or entertainment venues—maybe even to work. The density of both people and things to do is the key to the success of these developments.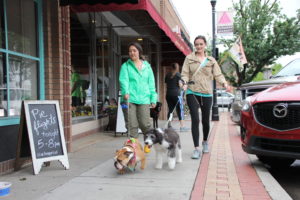 "The scale of them is important enough to create a center of activity," Warm said. "Small businesses thrive when they aren't by themselves. They thrive when they are in parts of districts or parts of centers where people can go and meet a variety of needs. (These developments) are at a scale that they're creating an opportunity for a multiplicity of businesses to thrive."
Of course, these developments aren't created just to benefit small businesses. There's a cost savings to dense and infill development, Warm said. The projects are a more efficient use of land than sprawling subdivisions and shopping centers; plus, Warm said, they are easier for cities to finance in terms of sewers and infrastructure, and they're profitable for developers.
All of Johnson County's mixed-use developments share a common element, Warm said.
"They demonstrate the power of strategic public plans to create a clear and coherent framework for private investment," he said.
"None of those developments have occurred overnight, nor will they be completed overnight. But there is a clear, coherent, publicly supported strategy for moving a place in a direction that has created a reliable, consistent canvas for private investment. The power of the plan is really important."
Strategic planning leads to big gains in Gardner
The City of Gardner has seen the power of planning when it comes to the areas of growth and development. This southern Johnson County city experienced a major population spurt of 9,300 residents in 2000 to more than 21,000 today.
According to City Administrator Cheryl Harrison-Lee, the city had to decide how to manage the development that follows such a rapid increase.
"It is my belief that business growth was going to come to this community either by choice or by chance. We were either going to be proactive and have it come by choice because we're strategic, or we were going to be reactive and get it by the luck of the draw," she said. "We took the course of obtaining growth by our intentional efforts, making economic development our No. 1 priority."
This decision led Gardner to create several key strategic documents that would lay the foundation for additional growth.
"In a span of five years, we developed our comprehensive plan, updated our land development code, created an economic development strategy, formed an annexation strategy, and produced an economic development incentive policy. We can now intentionally achieve our goals because we've done the work to position ourselves for business expansion," Harrison-Lee said.
The city also produced a capital improvement element that addresses the city's infrastructure for the next 20 years that will also help to posture the city for development.
Its careful planning is paying off. The city closed 2017 with $200 million in development in place or under construction. Residential construction is also booming in Gardner. Harrison-Lee said more residents lead to more demand for local businesses.
"We believe that over the past couple of years we have taken the community from vision to transformation. All the strategic documents are our visionary planning work," she said. "And now, we're seeing the transformation, or better yet, the fruits of our labor as we continue to see businesses coming to the community."
Part of that transformation includes local jobs. The city took a big step in job creation last year with the announcement that it had landed a $38 million facility with Excelligence Learning Corp. of Monterey, Calif., bringing approximately 250 jobs to the area. Another project that will boost the city's job total is a Hampton Inn hotel and conference center that is slated to be complete by the end of the year.
Currently, Gardner is wrapping up a $150,000 downtown corridor study to plan for public improvements and future land use along the corridor and in surrounding neighborhoods, Harrison-Lee said. Results of the study are expected to be discussed with the city's planning commission in February and with the Gardner City Council in March.
"It's a new day in Gardner, and we're blazing new trails," Harrison-Lee said. "We want the development community to know that we are open for business, we're business-friendly, we want them here—and we're making it worth their while."