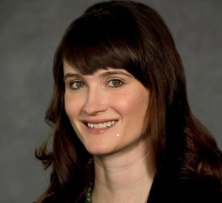 Legal Marketing Veteran Launches New Agency
Legal marketing veteran Katherine Hollar Barnard has opened Firesign, a new virtual agency to help attorneys nationwide attract, win and retain business.
Bernard has more than 10 years of experience as chief marketing officer at two of the country's largest law firms: Shook, Hardy & Bacon and Lathrop & Gage. At Lathrop & Gage, she implemented the client feedback program and launched their award-winning agribusiness practice. Later, at Shook, Hardy & Bacon, she led the firm in a complete rebrand that earned "Best Identity" from the Legal Marketing Association's Midwest chapter.
Firesign's approach of "enlightened legal marketing" will help law firms and legal industry clients with firm strategy, brand and identity, business development, client programs, online marketing, and crisis and change.
"The legal profession is crucial to protecting justice, civility and innovation, but there is significant discontent on both sides of the service," she said. "'Attorney' ranks among the unhappiest jobs in America, while 60 percent of clients would not recommend their law firm to a friend. I believe both sides deserve better, and I want to help."
Barnard said the ultimate results for lawyers will be "stronger client relationships, greater income stability and more enjoyable work." Their clients, she said, will benefit from "more effective business discussions, more empathy in representation and more satisfying service."