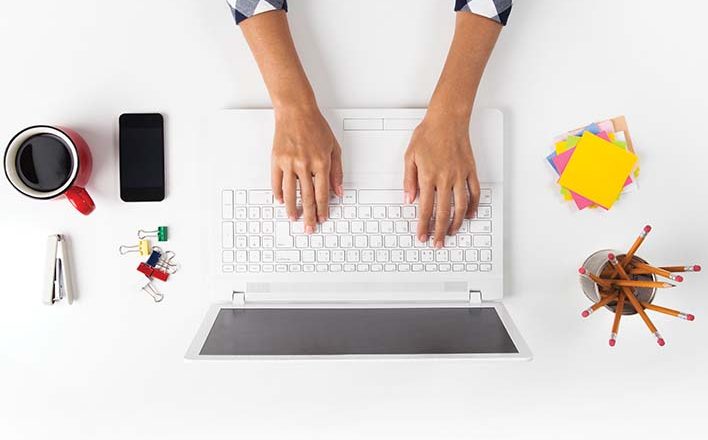 For A Limited Time Only
Raj Nair knew he needed help with marketing. But he wasn't sure that he needed a marketer. Or at least not a full-time one.
Last year, Nair's company—Yotabites Consulting of Fairway—was gearing up for a big conference, and he wanted banners, brochures and an e-book to share with prospective customers.
So, he contracted with a freelance writer and a marketing specialist to create the items over the span of a few months.
"The way I see it, as a startup, I need to keep my focus on the core of what I am doing, and as a service startup, cash flow is the biggest concern," said Nair, managing partner and CEO of Yotabites, a Big Data consultancy.
"I can't afford to put a full-time marketing person or other supporting staff on payroll just yet."
More companies like Yotabites, instead of hiring full-timers, are farming out projects on a gig-by-gig basis.
Need someone who can make a delivery or do an afternoon's worth of work on your website? A couple months of programming? Short-term assistance is out there, and it's often as close as an online search.
Thanks to web-based marketplaces like Amazon Mechanical Turk, TaskRabbit, Upwork or Fiverr, you can quickly find help for a few hours or a few days. Some of these sites are even devoted to a particular line of work, like Field Nation, which specializes in on-demand field service technicians.
At the same time, a growing number of Americans are operating as independent contractors who stay on the job for months at a time.
In 2014, there were 24 million "nonemployer firms"—one of the better barometers of contractors and freelancers. That figure comes from the Brookings Institution, which studied data from the Census Bureau and Moody's. The 2014 head count was up from 22 million in 2007 and 15 million in 1997.
Smaller businesses, of course, are no strangers to soliciting help on a limited basis.
"It's actually quite common," said Belinda Waggoner, founder of People People, which provides outsourced expertise in human resources.
"They will generally utilize an independent contractor when there's a special skill needed that they don't have, if they have an uptick in work that isn't expected to last a long time, or if they have a spot that is hard to fill or someone is out on leave."
If you're thinking about tapping into the "gig economy," here are some of the most important things to know.
The Size and Shape of the Gig Workforce
Just how big is the gig economy? Depends on how you define it.
The National Bureau of Economic Research, a nonprofit think tank, estimated that only 0.5 percent of the U.S. workforce found jobs via online sites like TaskRabbit or Upwork in 2015.
But what if you expand the definition a little?
The NBER studied the larger "alternative workforce," which includes independent contractors, freelancers, temps, on-call help and contract workers. And that population is sizable.
In 2015, "alternatives" made up 15.8 percent of the U.S. employee base—almost 1 in every 6 workers—compared to 10.2 percent in 2005.
Last year, the McKinsey Global Institute studied what it calls the "independent workforce" in the United States and Europe. McKinsey estimated that roughly 20 to 30 percent of the working-age population was involved in some form of short-term, project-based work.
Echoing the NBER, McKinsey discovered that only a fraction of respondents (15 percent) had ever used a platform like Uber, Upwork or Fiverr.
"But the rapid growth of the largest platforms suggests we have only just begun to see their impact," wrote the authors of the McKinsey study.
About 66 percent of freelancers said they're finding more of their jobs online, according to the most recent "Freelancers in America" report from the Freelancers Union and Upwork.
Not that you have to go online to find gig or contract help. Sometimes it's as simple as asking your friends.
"I have mostly found them through my network and community," Yotabites' Nair said. "On occasion, I have just polled someone I know who has a full-time job and asked if they were interested in a 'short gig,' and initially to my surprise, everyone I talked to was interested. I guess it's a good way to make some side income."
The Pros and Cons of Gigs
The gig economy offers some tempting advantages to small businesses.
Erica Brune, president of professional employer organization Lever1, laid out the following scenario:
Let's say you own a flower shop and need an extra set of hands to make deliveries on a single day, like Mother's Day. A gig worker is an ideal solution. You get temporary help during your crunch time but without a long-term commitment. You don't have to offer benefits.
"As an employer, the benefit is that you are only paying for labor when needed and are not stressed over layoffs," said Brune, whose company assists businesses with a range of HR, payroll and employee benefit-related services.
But gig workers and independent contractors aren't magic.
"The downside is that you never know what you are going to get," Brune said. "There would be virtually no training, no reassurance that these individuals would actually show up or handle your business in a manner that you found acceptable. When you hire an employee, you have the opportunity to provide training, evaluation and feedback on their performance."
After all, not everyone is in the "alternative workforce" by choice. According to McKinsey, 14 percent of independent workers are "reluctant"—they'd rather have a regular 9-to-5. Another 16 percent have day jobs, but are only taking extra work because they're financially strapped.
"Of course, you can outline deadlines, and you can give expectations, but I've seen many a contractor relationship go south when they're offered a full-time job, or a better-paying gig, and your work is tossed to the sideline without getting done," Waggoner said. "It's all well and good to terminate the contract or agreement, but the work still needs to get done."
There are other drawbacks to working with someone who isn't in your office every day, Nair said. What if you're halfway through a project and need to make a hard pivot?
"You may not be in a position  to make a change if you wanted to, without entering into another contract with the gig worker—and they may not be available," he said.
Before you entrust a gig worker with a project, Brune recommends that you: Review the amount of time you plan to use the gig worker. Gig projects should be short-term projects.
Ask yourself if any full-time W-2 employees have the same job responsibilities as the gig worker. The gig worker should be doing something different from what your existing, traditional staff is doing.
If you do go the gig-worker route, review your business insurance policy and ask if it covers independent contractors.
When a Contractor Isn't a Contractor
Small businesses also must be careful not to call someone an independent contractor when that person is really being treated like an employee.
"The biggest challenge is knowing who is an independent contractor, and we find that companies aren't always sure or doing the right thing," Waggoner said.
The IRS has published a set of guidelines to help businesses test if someone's really an independent contractor (www.bit.ly/1ULFS0i). Generally speaking, contractors have more control over how, where and when they do their work.
The stakes of misclassification are high enough that it may be worthwhile to consult an expert.
"You'll want to be sure that the relationship you have with a contractor really is that, and not that of an employee, because penalties can be steep if you fail to characterize the relationship correctly," Waggoner said.
If you misclassify an employee as an independent contractor, you're probably failing to pay FICA and unemployment taxes for that person. "Some employers have been known to mistakenly classify workers to avoid paying employment taxes or offering benefits," Brune said. "If discovered, employers are not only required to pay the back taxes on those wages, but may also face penalties and interest on those fees."
One way to protect yourself, Waggoner said, is to have a written agreement with your contractor. It should detail:
Duration or term
Pay or compensation
How hours will be accounted for
Scope of work to be performed
Protections regarding confidentiality, nondisclosure, nonsolicitation and intellectual property (and who it belongs to if developed on paid time)
Termination provisions
How to contact one another
How feedback will be given or how work will be evaluated
Anything else that's unique to the agreement
"This is one area that you really should seek professional help in—creation of the agreement," Waggoner said.
Building a Future to Support Gig Workers
Small businesses should also understand any state or local laws that could affect their relationship with a gig or contract worker.
"Many states have more specific rules regarding benefits, and employers should understand where these gig workers are going to conduct the work," Brune said.
For example, New York City just adopted the Freelance Isn't Free Act, which strengthens legal protections for freelancers. Any job that costs more than $800 must be set down in a written contract.
Employers could be liable for damages if they try to force a freelancer to accept less than the agreed-upon amount or threaten them with retaliation for seeking payment.
As the number of gig workers and freelancers grows, it's reasonable to think there will be more call for laws like New York's. The Freelancers Union, which backed the Freelance Isn't Free Act, wants to take it national.
Meanwhile, states such as New York and Washington have taken a few early steps toward "portable benefits." Websites or offline brokers that line up work for gig workers and independent contractors would pay into a fund serving those workers, who would enjoy access to paid time off, health care or other benefits wherever they go.
Other policy changes might be necessary, but it makes sense for elected officials and entrepreneurs to support this growing corner of the workforce. According to McKinsey, more independent workers could boost the nation's productivity and help more people participate in the labor force.
They could also provide your company with the expertise and manpower it needs to grow—without the need to commit time and resources to a full-time position.
"Hiring an expert short term," Waggoner said, "can help you get where you need to be without a hire."