The Mid-America Manufacturing Technology Center (MAMTC), based in Overland Park, has named Tiffany Stovall as its new CEO.
MAMTC's role is to ensure that manufacturers in Kansas have the ability to grow and be competitive in the local and global economy. It is a subsidiary of the Kansas Department of Commerce.
Stovall has served with MAMTC for over eight years. She began as an energy management projects manager and was later promoted to vice president of partnership operations to further develop and manage partnerships on the state and federal levels.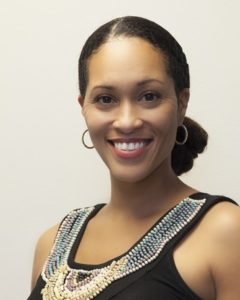 Following the November 2017 departure of the former CEO, the MAMTC board of directors promoted Stovall. Her new role was announced in May.
"Tiffany's expertise and contributions have been extremely valuable, and she embodies so many of the wonderful characteristics of MAMTC. Her innovative thinking and progressive vision will continue to enhance the strategic direction and growth of MAMTC and the Kansas manufacturers they work with," said chairman Ed Honesty Jr.
In her new role, Stovall plans to grow MAMTC's presence and influence in the Kansas manufacturing industry.
"My goal is to provide even higher levels of support and solutions for Kansas manufacturers," said Stovall. "Their growth and increased competitiveness will provide multiple benefits to the state of Kansas and the United States."
That support includes a continued focus on the impacts of manufacturing. Stovall said MAMTC is the only Kansas organization specifically focused on growing Kansas manufacturing. Through the use of customer surveys, MAMTC is able to generate data on achievements of manufacturers; this allows MAMTC to better understand what solutions are best impacting manufacturers.
Additionally, Stovall hopes to expand MAMTC's membership and partnerships to accommodate the more than 3,100 small to medium-sized manufacturers throughout the state.
"I look forward to continuing the positive impacts that MAMTC is currently providing our Kansas manufacturers and leading our team as we focus on future growth for us and our customers," said Stovall.