Platinum Partner Profile

Allegiant Technology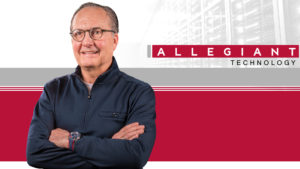 We are an award-winning customer service focused IT and communications firm dedicated to helping you simplify, leverage, and optimize your IT resources and technology spend. The convergence of IT and voice makes it essential that you have someone who can service and support your entire technology stack. Most IT firms won't support your voice, we excel at it. We specialize in working creatively with your IT team to provide co-managed services and serving organizations with multiple locations. Our comprehensive approach allows us to be your single source for everything IT and voice.
Quick Facts
IT Your Way with flexible support models to match your needs
Proven solutions we guarantee to work
One call 24/7/365 expert support for your entire technology stack
Simplify your IT and voice spend on a single monthly bill
In addition, our "Best in Breed" vendor approach allows you to choose the right technology options. Our solutions are easy to use, customizable, and built with open APIs for integration into your workflow. Whether you are a small or large organization, we have the tools to empower your users and simplify your experience. We also offer simple mix and match monthly pricing so you can choose the solutions that best fit your strategy and budget.
Most importantly YOU matter to us. That's why we work hard every day to do the right thing and to do it right. We continually invest in our people, our solutions, and our support processes to stay in the know and provide the highest possible service. Our clients agree as is evidenced by our current and historical +97.5% CSAT scores.
---
---
Get in touch with Allegiant today.