SHOW DESCRIPTION
Smart Companies KC explores the entrepreneurial successes happening right here in Kansas City. We have discontinued the show, but please enjoy the archives.
Smart Companies KC offers the same kind of insightful interviews as Kelly's national Smart Companies show—but with a KC focus—and gives the rest of the country a glimpse into why Kansas City is earning a reputation as America's next great entrepreneurial city.
Be sure to check out the archives the national edition of Smart Companies for more entrepreneurial wisdom.
HOST BIO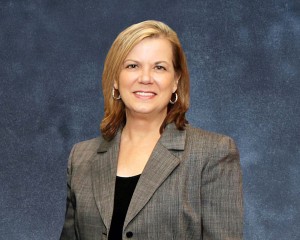 Kelly Scanlon is the former owner of Thinking Bigger Business Media, Inc., a company that publishes and produces a variety of publications, products and events that connect growth-minded business owners with practical strategies, resources and information that will take them to the next level of success.
Kelly serves on a variety of local, regional and national boards designed to advocate and assist small businesses. She served as national chair of the National Association of Women Business Owners (NAWBO) in 2010-2011 as part of a 5-year tenure on the national board of directors.
Kelly was recognized in August 2011 on a list published by Forbes as one of the "Top 25 Women Tweeting About Entrepreneurship." Some of the other awards she has won include the 2011 United Nations NGO Positive Peace Award on behalf of Kansas City area small business owners; U.S. Small Business Administration's 2009 Region VII Women's Business Advocate (for Kansas, Missouri, Iowa and Nebraska); and numerous others.
SHOW ARCHIVES
September 2016
September 2, 2016 // Fashion Has Gone To The Dogs With Kansas City Company, Slik Hound LISTEN
August 2016
August 26, 2016 // Inspiring and Celebrating KC Small Business with Lead Bank's Grow Home LISTEN
August 19, 2016 // PointWorks Academy Expanding Opportunities Tech Careers in Kansas City LISTEN
August 12, 2016 // NFL Hall of Famer Will Shields Finds Success As An Entrepreneur & Philanthropist LISTEN 
August 5, 2016 // No Mold, No Odors, No Nasty Chemicals – No Kidding, With Green Home Solutions LISTEN
July 2016
July 29, 2016 // Big Wheels & High Heels: IXT Trucking Keeps Things Moving Around the Globe LISTEN
July 22, 2016 // Weave Gotcha Covered Uncovering New Opportunities In Kansas City LISTEN
July 15, 2016  // Eat, Play, Pickle in Kansas City North with Restaurateur Bill Crooks LISTEN
July 8, 2016 // Sweet Treats Hit the Streets. Meet The Funnel Cake Man, Michael Bradbury LISTEN
July 1, 2016 // The Best IT Disaster Defense Is An Offense. Huber & Assoc's Dean Bergman Guests LISTEN
June 2016
June 24, 2016 // Developer Matt Abbott Revitalizing Kansas City's East Crossroads LISTEN
June 17, 2016 // K.C. Shrimp Company Rockets to Success With Live Saltwater Shrimp in the Midwest LISTEN
June 10, 2016 // LeagueAlly Founder Luke Wade Grows Rec Sports by Tossing out The Clipboard LISTEN
June 3, 2016 // J Rieger Left For Dead: Resurection & Co-Founder Andy Rieger Toasts The Future LISTEN
May 2016
May 27, 2016 // Passion For Making a Difference: A Driving Force for Entrepreneur, Carol Dobies LISTEN
May 20, 2016 // McCrite Family: Three Generations of Commitment to The Best in Senior Living LISTEN
May 13, 2016 // Hobby Turns Into Full-Time Award-Winning Business for Jowler Creek Winery LISTEN
May 6, 2016 // Bravo's Top Chef Alumni, Chef Renee Kelly, The Queen of Her Culinary Castle LISTEN
April 2016
April 29, 2016 // Prairie Elder Care Growing to Meet the Needs of an Aging Community LISTEN
April 22, 2016 // Major Disasters Have Met Their Match With Sage Restoration LISTEN
April 15, 2016 // Economic Visionary, Dr. Troy Nash Always Asking,What's Next For Kansas City? LISTEN
April 8, 2016 // Embracing Diversity to Change the World with Guest Mindy Corporon LISTEN
April 1, 2016 // Preventing Fraud Before It Happens with Security Expert & Author Michael Tabman LISTEN
March 2016
March 25, 2016 // Kansas City: A More Beautiful Place to Live with Leopold Gallery Art Consulting LISTEN
March 18, 2016 // It Only Takes 5 Seconds to Change Your Life and Mel Robbins Tells You How LISTEN
March 11, 2016 // Fine Wine & Rich Chocolate Unite with Expertise from The Chocolate Cork LISTEN
March 4, 2016 // CREMA, An Award Winning Digital Shop In Kansas City That Goes Above & Beyond LISTEN
February 2016
February 26, 2016 // Staying Ahead of the Curve With MEDiAHEAD'S CEO and Founder Kathryn McDaniel LISTEN
February 19, 2016 // Day In and Day Out AlphaGraphics Kansas City Providing Stellar Customer Service LISTEN
February 12, 2016 // Eagle Animal Hospital, Where the Four-legged Patients Always Come First LISTEN
February 5, 2016 // Award Winning Muehlebach Funeral Care Continues Tradition of Exemplary Service LISTEN
January 2016
January 29, 2016 //Beer Hall Cheer and a European Atmosphere at Waldo's Award Winning Bier Station LISTEN
January 22, 2016 //Making The Right Connection With Author and National Speaker Joyce Layman LISTEN
January 15, 2016 // Get to Know Your Neighborhood Bank with Sunflower Bank President Eric Comeau LISTEN
January 8, 2016 // Jumpstart Your Influence With Social Media Marketing Expert Bill Belew LISTEN
January 1, 2016 // Blooom Ready to Offer Financial Assistance No Matter What Size Company LISTEN
December 2015
December 25, 2015 // A Visit from the Elf on The Shelf and How the Successful Business got its Start LISTEN
December 18, 2015 // Entrepreneur Sheryl Godsy Finds Coffee And Art Mix Well at Dare to Dabble in NKC LISTEN
December 11, 2015 // Freightview Saving Businesses Time & Money With Co-Founder Jason Roberts LISTEN
December 4, 2015 // Idle Smart A Great Idea That's Catching On in The Trucking Industry LISTEN
November 2015
November 27, 2015 // Matt Trent, Taking Care of Business from Corporate to IT to the Indy Race Track LISTEN
November 20, 2015 // Bringing Ideas to Life at GEW 2015 with Kaufman Fast Trac's Michelle Markey LISTEN
November 13, 2015 // Silicon Prairie's "Navy Seals" In Action. Meet Mersoft's Pamela Potts LISTEN 
November 6, 2015 // The Little Job Creation Engine That Could With SCORE's Kenneth Yancey LISTEN
October 2015
October 30, 2015 //
October 23, 2015 // Is Kansas City Most Entrepreneurial? KC SourceLink's Maria Meyers Guests LISTEN
October 16, 2015 // Sparking the Next Stage for Growth with Speaker & Author Margaret Reynolds LISTEN
October 9, 2015 // Learn How To Connect with Funding Opportunities For Your Business LISTEN
October 2, 2015 // Building a Growing Business in Grandview One Table at a Time with Sam Unruh LISTEN
September 2015
September 25, 2015 // The Invasion Is Underway, and Foodies Are Lining Up: with Guest Brandon Simpson LISTEN
September 18, 2015 // Architecture Firm Runs Like Clockwork. Meet Company Co-founder Christian Arnold LISTEN
September 11, 2015 // Pure Pursuit Automotive: Reinvents the Car Buying Experience with CEO Glen Dakan LISTEN
September 4, 2015 // K.C. Brewmeister John McDonald Brewing Up Big Plans for K.C.'s East Bottoms LISTEN
August 2015
August 28, 2015 // Kansas City Entrepreneurs Extend a Hand Up for Cristo Rey Kansas City LISTEN
August 21, 2015 // Launch KC – Bringing The Best and The Brightest in Tech with Drew Solomon LISTEN
August 14, 2015 // Barbecue That's Good for Your Gut with Entrepreneur Brendon O'Neill LISTEN
August 7, 2015 // Missouri Wines: Worth Another Taste with Vox Vineyard's Jerry Eisterhold LISTEN
July 2015
July 31, 2015 // Jon Stephens Wearing Many Hats on Both Sides of the State Line LISTEN
July 24, 2015 // HipHire.com: A New Spin on Part Time Employment LISTEN
July 17, 2015 // Mega-Brand Entrepreneur Forbes Riley Shares Her Business Success Secrets LISTEN
July 10, 2015 // Changing the Way You Vote in Just 60 Seconds with Matthew LISTEN
July 3, 2015 // Getting the Job Done with the Right Tools, with James Davis, CEO DSS Distributors LISTEN
June 2015
June 26, 2015 // Spotlight: Helping High Tech Shine in Kansas City with Andrew Hsu LISTEN
June 19, 2015 // Hauntrepreneur Scares Up Economic Boom in KC's Historic West Bottoms LISTEN
June 12, 2015 // Local Source Marketing: Bringing the Farm to Your Table LISTEN
June 5, 2015 // Branding, Marketing & Content: JNA Advertising Can Help Make it All Happen LISTEN
May 2015
May 29, 2015 // National Small Business of the Year – Missouri Star Quilt Co. – Revitalizes Small Town America LISTEN
May 22, 2015 // HEMP: Addictive, Legal & Still Going Strong After 20 Years, with Barnett Helzberg LISTEN
May 15, 2015 // Kansas City's Newest Escape, with Breakout KC's Matt Baysinger and Luke Thompson LISTEN
May 8, 2015 // Forging Change in Communities, with Amy Bretall LISTEN
May 1, 2015 // Cornerstone Awards to Honor local Companies Contributing to K.C. Growth LISTEN
April 2015
April 24, 2015 // Find Out How Your Marketing Dollars Are Really Working, with Alight Analytics Founders LISTEN
April 17, 2015 // How Do You Fascinate Others? with Hall of Fame Speaker & Author Sally Hogshead LISTEN
April 10, 2015 // Cultivating a Culture of Entrepreneurship, with Laird Goldsborough, Valbridge Property Advisors LISTEN
April 3, 2015 // Do You Have the GRIT to Succeed in Your Business Venture? with Jim McGraw LISTEN
March 2015
March 27, 2015 // Finding New Customers and Growing Your Small Business with bizHive's Dave Walker LISTEN
March 20, 2015 // Giving Flowers a New Lease on Life with Startup Company ReBloom LISTEN
March 13, 2015 // Detecting and Prevent Cyber Threats – You're Never too Small to be a Target LISTEN
March 6, 2015 // How Your Business Can Save Energy and Money, with Optimum Energy Solutions LISTEN
February 2015
February 27, 2015 // The Organic Food Trend: Meet Local Companies Offering Fresh, Healthy Food LISTEN
February 20, 2015 // Shockey Consulting: Working with Communities to Build Infrastructure and Development  LISTEN
February 13, 2015 // Likarda: Scientists Turned Entrepreneurs in Quest for Medial Breakthroughs for Dogs LISTEN
February 6, 2015 // OneKC For Women Founder Sherry Turner – Making Dreams Possible LISTEN
January 2015
January 30, 2015 // Lifted Logic: A Rising Star in the Kansas City Entrepreneurial CommunityLISTEN
January 23, 2015 // Getting Social With Sales, with Anne Cull, founder of Think Viral LISTEN
January 16, 2015 // Anton's Taproom: Great Food through Sustainable Processes LISTEN
January 9, 2015 // Clifton Alexander, REACTOR Design Studio, on KC's Burgeoning Creative Community LISTEN
January 2, 2015 // Do Your Laundry or You'll Die Alone – An Entrepreneur's Advice to her Kids LISTEN
December 2014
December 26, 2014 // Recalibrate Your Success, with Susan Spaulding, founder of Recalibrate Stategies LISTEN
December 19, 2014 // Roll Out The Barrels: Craft Spirits Becoming Big Business For Entrepreneurs LISTEN
December 12, 2014 // Local Bakery Grabs Some National Attention from Shoppers with a Sweet Tooth LISTEN
December 5, 2014 // Developing the Leadership Skills of Millennials, with Tyler Palko LISTEN
November 2014
November 28, 2014 // Drones in Business, with Casey Adams of KC Drone Company LISTEN
November 21, 2014 // Fighting Fraud in Your Business LISTEN
November 14, 2014 // Online Marketplace Zaarly: Building Communities on the Ground, with Bo Fishback LISTEN
November 7, 2014 // Beyond The Finish Line, with City Gym KC Owner and Founder Hailee Bland Walsh LISTEN
October 2014
October 31, 2014 // How to Think Like a Marketer, Sell Like a Superstar, with John Jantsch LISTEN
October 24, 2014 // Kookiedoodle – A Place Where Kids Can Get Kooky With Crafts, with Sheila Weiford LISTEN
October 17, 2014 // Using WBE Certification to Open the Doors to New Opportunities LISTEN
October 10, 2014 // All-Female College Helps Women Develop Leadership Skills for Business LISTEN
October 3, 2014 // Power Couple Eddie and Shimika Kennison Talk Entrepreneurship LISTEN
September 2014
September 26, 2014 // Getting Your Business Ready to Sell, with Walt George LISTEN
September 19, 2014 // Katie Horner: From Meteorologist to Plumbing Entrepreneur LISTEN
September 12, 2014 // Let's Get Social with Sales, with Anne Cull, founder of ThinkViral LISTEN
September 5, 2014 // Breathing Easier at the Hospital, with Mark Farnsworth of HEPACART LISTEN
August 2014
August 29, 2014 // Women Who Code, with Jennifer Wadella, founder of Kansas City Women in Tech LISTEN
August 22, 2014 // Cash Flow Tips for Your Business, with Chris Miles, the "Cash Flow Expert" LISTEN
August 15, 2014 // Young Entrepreneur Making a Difference With Intimates for the Needy LISTEN
August 8, 2014 // Building Leadership With Powerful Communication Skills, with Barbara Teicher LISTEN
August 1, 2014 // Auntie Anne's Pretzel Founder, "Auntie" Anne Beiler on How It All Began LISTEN
July 2014
July 25, 2014 // How to Work with a Banker to Grow Your Business, with Linda Hanson, Enterprise Bank LISTEN
July 18, 2014 // Leadership, Empathy and the Power of Persuasion, with Jim McGraw LISTEN
July 11, 2014 //Fashion Entrepreneur Tricia Steffes Unveils New Line for Tall Women LISTEN
July 4, 2014 // Passing the Reigns to the Next Generation, with Jamie Clayman Loud LISTEN
June 2014
June 27, 2014 // Grab Your Skates – Let's Head to the Rink LISTEN
June 20, 2014 //How Your Business Can Leverage the Surge in E-Commerce Growth LISTEN
June 13, 2014 // Entrepreneur LeAnn Carlson on Saving Lives- Fashionably! LISTEN
June 6, 2014 //The Story Behind Glamajama's "Overnight" Success, with Heather Schuck LISTEN
May 2014
May 30, 2014 // Best Email Marketing Practices—And How to Avoid the Pitfalls, with Jessica Best LISTEN
May 23, 2014 // Recalibrate: Strategies for Accelerated Growth, with Susan Spaulding LISTEN
May 16, 2014 // The Tasteful Olive, with owner Jeanne Mackay LISTEN
May 9, 2014 // Brandy McCombs Shares the Nuts and Bolts of Building Her Construction Business LISTEN
May 2, 2014 // Headphones in Knots? ThreadBuds Inventors Untangle Them LISTEN
April 2014
April 25, 2014 // Our Experience Beta Testing Google Glass, with Matthew Barksdale, Engage Mobile president LISTEN
April 18, 2014 // When Disaster Strikes, Are You Ready, with guest Sara Croke, Weather or Not LISTEN
April 11, 2014 // Kill the Company to Innovate Your Business LISTEN
April 4, 2014 // Entrepreneur Gets a Shot at Final Four LISTEN
March 2014
March 28, 2014 // Do Your Laundry or You'll Die Alone: An Entrepreneur's Advice to Her Kids
March 21, 2014 // Entrepreneur LeAnn Carlson on Saving Lives – Fashionably! LISTEN
March 7, 2014 // All in Startup: Learning Entrepreneurship by Living It LISTEN
February 2014
Feb. 28, 2014 // The Roasterie's Still Brewing It Up Big After 20 Years, with Bean Baron Danny O'Neill LISTEN
Feb. 21, 2014 // The Minority Supplier Development Council: Important THEN, Important NOW  LISTEN
Feb. 14, 2014 // Busting the Myths About Thinking Bigger, with Denise Mills of LeaderFuelNow LISTEN
Feb. 7, 2014 // Betsy Johnson of SwimZip Takes a Swim With the Sharks LISTEN
January 2014
Jan. 31, 2014 // The Genius of STUFF, with STUFF co-owners Sloane Simmons and Casey Simmons LISTEN
Jan. 24, 2014 // Anton's Taproom – A Restaurant That Delivers More Than a Full Plate, with owner Anton Kotar LISTEN
Jan. 17, 2014 // KC Women's Business Organizations Get Collaborative, with OneKC for Women founder Sherry Turner LISTEN
Jan. 10, 2014 // Made in Kansas City, with Richard Shipley, co-founder and CEO of LocalStart.org  LISTEN