SHOW DESCRIPTION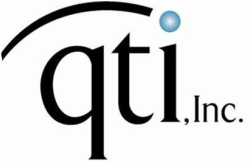 Tune in to The QTI Power Hour every Friday at 10 a.m. Central as hosts Jason Lofton and Steve Kucharski share the secrets of growing your small business into a dynamic force within your industry. Learn how to make your business essential and win contracts by offering your customers lower costs and timely professional solutions for all of their needs in and outside the construction field.  Find out how your business can be the "go-to" business in your professional dealings. And discover the valuable tips Jason has learned about working with corporations, governmental agencies and other contracting entities.
HOST BIOS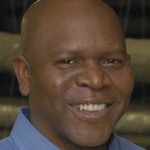 Jason Lofton formed QTI after being in the utility construction business for more than 15 years. He has personally been responsible for multi-million dollar projects across the country. His leadership and management skills have been instrumental in guiding QTI as the company continues to grow. Jason's vision is for QTI to be recognized as a good choice, single source provider.
QTI is privately owned and operated as both a minority-owned and a veteran-owned company.

Steve Kucharski is the Director of Procurement and Marketing at QTI.
SHOW ARCHIVES

September 2016
September 2, 2016 //  IT Ignorance Is No Excuse. Learn Today, Not the Hard Way LISTEN
August 2016
August 26, 2016 // Millions More In Overtime Pay, and The Impact on Small Business LISTEN
August 19, 2016 // Exactly How Do You Find the Right Employee For The Job? LISTEN
August 12, 2016 // Small Business Growth Opportunities, It's Good to Be Choosy LISTEN
August 5, 2016 // Business Email Nightmares LISTEN
July 2016
July 29, 2016 // Millions More In Overtime Pay, What It Means For Small Business LISTEN
July 22, 2016 // Why Pokemon Go Should Be Pokemon No LISTEN
July 15, 2016 // Providing a Voice for the Urban Community with Dr. Deana Ervin LISTEN
July 8, 2016 // The QTI Power Hour LISTEN
July 1, 2016 // Digging Out From Under Your Desk LISTEN
June 2016
June 24, 2016 // No Magic,but Hard Work Pays Off for Freedom Transportation LISTEN
June 17, 2016 // What Happens in Florida Doesn't Necessarily Stay in Florida LISTEN
June 10, 2016 // Rethinking Time, Money & Commitment As a Business Owner LISTEN
June 3, 2016 // QTI Power Hour Introduces You To People You Need to Know in KC Business LISTEN
May 2016
May 27, 2016 // Listening & Learning With Jason, Gloves Are Off in Philadelphia LISTEN
May 20, 2016 // Millions More In Overtime Pay, What It Means For Small Business LISTEN
May 13, 2016 // Training, Delegating, Reevaluating; Small Biz Growing Pains LISTEN
May 6, 2016 // The Art of Hiring and Keeping Good Employees On The Job LISTEN
April 2016
April 29, 2016 // Computerized Auto Search Where Personal Service Comes First LISTEN
April 22, 2016 // No Magic,but Hard Work Pays Off for Freedom Transportation LISTEN
April 15, 2016 // The Battle of Bidding and Winning Jobs in Construction LISTEN
April 8, 2016 // Aim For the Fences But Don't Ignore Your Business Bloop Singles LISTEN
April 1, 2016 // Embracing Change and Growth for Your Small Business  LISTEN
March 2016
March 25, 2016 // QTI Power Hour LISTEN
March 18, 2016 // Great Day Moving Wants to Make You a Millionaire LISTEN
March 11, 2016 // Your Morning Answer to, "I Gave Up Coffee For Lent!" LISTEN
March 4, 2016 // Get Ready, Get Set, Ladies & Gentlemen, Start Your Weekend! LISTEN
February 2016
February 26, 2016 // Small Business Owners Have Your Plan B Ready LISTEN
February 19, 2016 // When The Boss Needs to Be the Boss LISTEN
February 12, 2016 // Construction, Scary Quiet or Scary Busy? Pick Your Poison LISTEN
February 5, 2016 // Great Day Moving is Looking to Make 1000 People Millionaires LISTEN
January 2016
January 29, 2016 // QTI Power Live Kicking Off Your Friday Morning LISTEN
January 22, 2016 // Providing a Voice for the Urban Community with Dr. Deana Ervin LISTEN
January 15, 2016 // QTI Power Hour LISTEN
January 8, 2016 // When The Boss Needs to Be the Boss LISTEN
January 1, 2016 // QTI Power Hour Kicks 2015 to the Curb LISTEN
December 2015 
December 25, 2015 // QTI Power Hour Decks The Halls on Christmas 2015 with Fun & Laughter LISTEN
December 18, 2015 // Protecting Against Fraudulent Insurance Claims LISTEN
December 11, 2015 // QTI Power Hour: Successfully Working With Your Clients EVEN That One Client LISTEN
December 4, 2015 // Two Jason's Means More to Share LISTEN
November 2015
November 27, 2015 // Family Is Everything on Thanksgiving As Long As You Have a Plan B LISTEN
November 20, 2015 // Rebooting Your Workforce, How To Reengage Your Employees LISTEN
November 13, 2015 // Your Official Kickoff to The Weekend with Jason and Steve LISTEN
November 13, 2015 // $15 Min Wage, A Game Changer for Small Business LISTEN
November 6, 2015 // A Royal Reflection on Business in Kansas City LISTEN
October 2015
October 30, 2015 // In Business, It doesn't Always Pay to Be Right Even When You Are  LISTEN
October 23, 2015 // Training, Delegating, Reevaluating; Small Biz Growing Pains LISTEN
October 16, 2015 // Baseball Excitement in The Playoffs! LISTEN
October 9, 2015 // It's Time to Blow out the Candles LISTEN
October 2, 2015 // QTI Power Hour LISTEN
September 2015
September 25, 2015 // Finding Good Employees LISTEN 
September 18, 2015 // The Joy and Misery of Running Your Own Business LISTEN
September 11, 2015 // Remembering 9,11,2001 And the Parallels to 9,11,2015 LISTEN
September 4, 2015 // Engaging Your Staff and Keeping Them on Point LISTEN
August 2015
August 28, 2015 // Work Hard – Play Hard & Maintaining a Balance LISTEN
August 21. 2015 // Clearing the Air-Rebooting Your Workforce LISTEN
August 14, 2015 // Growing Pains – Keeping Your Employees Focused LISTEN
August 7, 2015 // The Good, The Bad & The Ugly & How to Respond LISTEN
July 2015
July 31, 2015 //Simplifying Minority Compliance for Everyone LISTEN
July 24, 2015 // How to Make Your Competitive Advantage Clear With Tricension LISTEN
July 17, 2015 // Growing Your Business Can Be Painful LISTEN
July 10, 2015 // Networking Pays Off with Big Results for Entrepreneurs LISTEN
July 3, 2015 // Protect Your Rights As a Small Business Owner & Family Feud-QTI LISTEN
June 2015
June 26, 2015 // Providing a Voice for the Urban Community, with Dr. Deana Ervin LISTEN
June 19, 2015 // Feedback: The Good, the Bad and the Ugly — And How to Respond LISTEN
June 12, 2015 // Making Time to Leave the Office Behind LISTEN
June 5, 2015 // Virtual Assistants Helping Small Business Even the Playing Field LISTEN
May 2015
May 29, 2015 // The Millennial Perspective on Jobs, Politics, & Future Success LISTEN
May 22, 2015 // QTI Power Hour: Networking Pays Off with Big Results for Entrepreneurs LISTEN
May 15, 2015 // Face Time: It's Vital in Small Business to Network LISTEN
May 8, 2015 // The Battle of Bidding Jobs, plus Derby Party True Confessions LISTEN
May 1, 2015 // Politics from Both Sides of the Aisle with Mystery Guest Mr Jack LISTEN
April 2015
April 24, 2015 // Gearing Up for the 2016 Political Races LISTEN
April 17, 2015 // Do You Want Fries With That? and Other Inappropriate Questions LISTEN
April 10, 2015 // Race Relations 2015- Are We Headed in the Right Direction LISTEN
April 3, 2015 // Feedback: The Good, the Bad and the Ugly — How to Respond LISTEN
March 2015
March 27, 2015 // Politics, Sports, & Steve's Lips – It's All Up for Grabs LISTEN
March 20, 2015 // Growing Your Company Takes Persistence LISTEN
March 13, 2015 // Providing a Voice for the Community through Education LISTEN
March 6, 2015 // Drugs, Prison but Landing Safe at Home with Willie Mays Aikens LISTEN
February 2015
February 27, 2015 // Your Rights as a Small Business Owner & Family Feud QTI Style LISTEN
February 20, 2015 // It's Nearly Tournament Time: Jason & Steve Talk a Little Trash LISTEN
February 13, 2015 // Buy or Lease? When it Makes the Most "Cents" LISTEN
February 6, 2015 // Staying Focused on the Job and Insurance Headaches for Small Biz LISTEN
January 2015
January 30, 2015 // Training, Delegating, Reevaluating; Small Biz Growing Pains LISTEN
January 23, 2015 // Drugs, Prison & Finally Safe at Home with Willie Mays Aikens LISTEN
January 16, 2015 // Giving Back with Guest Former KC Royals Great Frank White LISTEN
January 9, 2015 // Generating New Business in the New Year LISTEN
January 2, 2015 // An Annual Checkup on Your Office Security & Procedures LISTEN
December 2014
December 26, 2014 // Investment Strategies for Your Small Business LISTEN
December 19, 2014 // What is Happening to Our Country's Status as a Super Power? LISTEN
December 12, 2014 // MBE's – Getting Consideration and Respect for Your Company LISTEN
December 5, 2014 // Preventing Another Ferguson Tragedy LISTEN
November 2014
November 28, 2014 // Small Business: Stepping Up for the Community LISTEN
November 21, 2014 // Is Your Business Prepared to Survive Your Death? LISTEN
November 14, 2014 // Persistence With Prospective Clients to Grow Your Company LISTEN
November 7, 2014 // The Political Wrangling Continues with Mystery Guest "Mr. Jack" LISTEN
October 2014
October 31, 2014 // Political Sparring with Jason Lofton and Today's "Mystery Guest" LISTEN
October 24, 2014 // Sports, Politics and Your Business Success LISTEN
October 17, 2014 // Guarding Against Fraud & Some World Series Home Town Bragging LISTEN
October 10, 2014 // Expand Your Markets and Grow Your Company During MED Week LISTEN
October 3, 2014 // Expanding Your Company's Reach LISTEN
September 2014
September 26, 2014 // QTI Power Hour – Delegating, Authority to Grow Your Business LISTEN
September 19, 2014 // Minority Business Entrepreneurs: Separating Fact From Fiction LISTEN
September 12, 2014 // Surviving the Day-to-Day Small Business Grind LISTEN
September 5, 2014 // Staying on Track Through Volatility LISTEN
August 2014
August 29, 2014 // Always On Guard for the Unexpected LISTEN
August 22, 2014 // Why It's Important for Businesses to Give Back to the Community LISTEN
August 15, 2014 // Growing Your Business LISTEN
August 8, 2014 // Investment Strategies with Frontier Wealth Management LISTEN
August 1, 2014 // Networking Like a Pro: Getting in Front of Prospective Clients LISTEN
July 2014
July 25, 2014 // Let Your Company Take Center Stage with Encore Events LLC LISTEN
July 18, 2014 // Leveling the Business Playing Field with Strategic Partners LISTEN
July 11, 2014 // How to  Make Your Business Expansion Your Exit Plan LISTEN
July 4, 2014 // Helping Uplift the Health of Your Community LISTEN
June 2014
June 27, 2014 // Getting Away From it All – The Importance of Down Time LISTEN
June 20, 2014 // Outsourcing Your HR Department LISTEN
June 13, 2014 // Small Business Owners Standing Tall Amongst Big Business LISTEN
June 6, 2014 // How Safe and Secure is Your Business? LISTEN
May 2014
May 30, 2014 // Partnering With Professionals to Promote Your Brand LISTEN
May 23, 2014 // Take Center Stage at Your Next Trade Show or Corporate Event LISTEN
May 16, 2014 // Building a Great Relationship With Your Customers LISTEN
May 9, 2014 // Getting Your Message Out to New Clients LISTEN
May 2, 2014 // Giving Back to Your Community  LISTEN
April 2014
April 25, 2014 // Keeping Your Small Business Relevant LISTEN
April 18, 2014 // Meet Civil and Structural Engineeers, Dubois Engineering LISTEN
April 11, 2014 // Finding the Right Employee for the Job LISTEN
April 4, 2014 // Taking Your Tax Return to the Next Level – Call a CPA LISTEN
March 2014
March 28, 2014 // Time to Call in the Calvery for April 15 LISTEN
March 21, 2014 // Dealing With the Affordable Care Act LISTEN
March 14, 2014 // Celebrating 10 Successful Years With Smart Decisions  LISTEN
March 7, 2014 //  Grab Your Pencil — Tax-Saving Tips from David Jackson LISTEN
February 2014
Feb. 28, 2014 // Getting Your Name Out There LISTEN
Feb. 21, 2014 // Dubois Engineering: Civil & Structural LISTEN
Feb. 14, 2014 // Supplier Diversity: Opening Doors to Minority, Veteran & Women-Owned Businesses LISTEN
Feb. 7, 2014 // Today's Workforce and the New Minimum Wage LISTEN   
January 2014
Jan. 31, 2014 // Connecting Minority Businesses LISTEN
Jan.24, 2014 // Taking Care of Business LISTEN
Jan. 17, 2014 // Networking with the Greater KC Hispanic Chamber of Commerce LISTEN
Jan. 10, 2014 // Are You Ready for the Affordable Care Act? LISTEN
Jan. 3, 2014 // How Do You Grow Your Business in 2014 – Diversification LISTEN
December 2013
Dec. 27, 2013 //Rewind – A Look Back on 2013 LISTEN
Dec. 20, 2013 //The 2013 Rewind LISTEN
Dec. 13, 2013 // A Look Back at 10 Years of Success LISTEN
Dec. 6, 2013 // QTI Power Hour LISTEN
November 2013
Nov. 29, 2013 // Outsourcing Your HR Department LISTEN
Nov. 22, 2013 // QTI Power Hour LISTEN
Nov. 15, 2013 // QTI Power Hour LISTEN
Nov. 8, 2013 // Recruiting Business to Your City LISTEN
Nov. 1, 2013 // Corporate Thank Yous Are Important LISTEN
October 2013
Oct. 25, 2013 // Preventing HR Nightmares LISTEN
Oct. 18, 2013 // How to Get the Bids LISTEN
Oct. 4, 2013 // Getting Started With Contracting LISTEN