A few years ago, after she earned a psychology degree and did time in the 9-to-5 world, Ami Beck took a leap of faith and pursued her real dream: fashion design.
The Kansas City native enrolled at Stephens College in Columbia, Mo., home to one of the world's top fashion programs. After Beck graduated in late 2013, she bought a heavy-duty sewing machine and a supply of leather so she could start producing her own line of luxury handbags.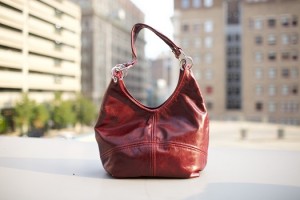 Today Beck's handbags have become a full-fledged company, Dolyn. She recently hired her first employee, a seamstress, to assist with production because Beck is so busy creating new designs, developing her marketing and just running the business.
Dolyn might be a young company, but Beck is following in the steps of a long and storied legacy. From the 1920s to the 1960s, Kansas City was a national leader in fashion and apparel. In fact, the Donnelly Garment Co.—a.k.a. Nelly Don—was the world's largest producer of women's clothing by the early 1950s. Apparel was the No. 2 employer in the city.
Things have changed, obviously. U.S. apparel manufacturing has shrunk to a shadow of itself as companies shifted production overseas. According to the Bureau of Labor Statistics, about 900,000 Americans were employed in apparel manufacturing in 1990. By 2011, that number had dwindled to 150,000.
But there are textile companies and designers still standing in our area. A growing number of entrepreneurs and community leaders believe Kansas City has the potential for more.
"I think it's just a natural fit to put some energy around this," said Brande Stitt, program director at the Women's Business Center. "We have roots in the garment space. We have roots in the entrepreneurial space."
After all, Kansas City produced Kate Valentine, the designer behind the world-famous Kate Spade label and the new Frances Valentine line, which she unveiled this spring at Halls in Crown Center. Meanwhile, local entrepreneur Matt Baldwin has earned a national reputation for his denim, with magazine covers and celebrity customers like Jay-Z and Jason Sudeikis.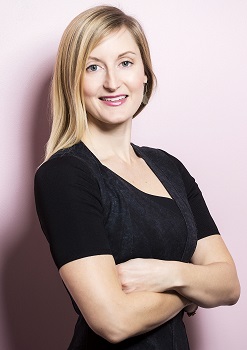 Even today, the region is home to nearly 170 designers who create $5 million worth of product, said Jennifer Lapka Pfeifer, the founder of Rightfully Sewn. The Kansas City nonprofit is working to create two-year residencies that will give up-and-coming designers access to business training, industry connections and professional production equipment.
Rightfully Sewn and other programs like Stitching Change and the brand new Sewing Labs are also offering seamstress training for at-risk women. That way, they'll be able to find jobs with local designers or create their own businesses.
The pieces for a renaissance are out there. They just have to be stitched together.
An Incubator for Designers
Jennifer Lapka Pfeifer is not a designer, but she is a longtime fan and friend of the city's community of fashion designers. Lapka Pfeifer met many of them through the annual West 18th Street Fashion Show, where she was the co-executive director.
"Kansas City's fashion designers are incredibly talented, and I want to help keep them in our community," Lapka Pfeifer said.
So she started Rightfully Sewn about three years ago, with a goal of being for fashion designers what the Charlotte Street Foundation is for fine artists. Lapka Pfeifer and her board are working to launch Rightfully Sewn's residency program next year, and plans are being made for a formal capital campaign.
"We see a tremendous opportunity to provide local designers with an incubator space," Lapka Pfeifer said. Part of the vision is to offer a digital fabric printer, a pattern grading system and other equipment. Right now, many local designers have to send their projects to Chicago, Los Angeles and other cities for production because they don't have access to the latest technology here.
Lapka Pfeifer has started a handful of other initiatives, like a jobs board and live events. And this spring, Rightfully Sewn approved scholarships for five local designers to take Kauffman FastTrac NewVenture classes at the Women's Business Center in Fairway. Ami Beck was one of them.
"The timing of it was perfect," Beck said. She was preparing to approach lenders for a bank loan—never an easy task for a young company—and the FastTrac training showed her how to polish her business plan.
One of the biggest things that Kansas City's fashion entrepreneurs need is help developing a sales and marketing strategy, said Tom Paolini, owner of Prairie Village's Paolini Garment Company, which sells custom-made suits and shirts for men and women. His clientele includes executives and players for Sporting KC, the Royals, the Chiefs, the Blues and other teams.
Sales wasn't a roadblock for Paolini—he came to fashion after working in business development for Fortune 500 companies. But a lot of young fashion entrepreneurs dislike sales, even though their future hinges on the ability to generate revenue.
"Something the Kansas City community needs is sales support for those designers," Paolini said.
Reviving a Disappearing Skill
It's one thing to encourage Kansas City's fashion designers. To have a thriving industry, though, the metro also needs people who can help physically create the products. We need seamstresses.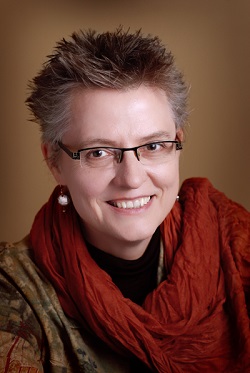 Unfortunately, for many Americans, sewing is almost a lost skill, according to Lonnie Vanderslice, co-founder of Weave Gotcha Covered. The successful Kansas City company makes custom drapery, shades, pillows and related window products.
"People don't take 4-H," Vanderslice said. "Schools have removed sewing classes."
To raise Kansas City's sewing IQ, Vanderslice and her wife and co-founder, Kelly Wilson, have created The Sewing Labs, a nonprofit that will teach disadvantaged women how to sew, so they can provide for their families.
The program is based in the east end of Weave Gotcha Covered's building at 27th and Charlotte. It will open its doors this fall. Students will train on donated equipment and fabric left over from Weave Gotcha Covered's operations.
It's a dream Vanderslice and Wilson have been nurturing for a while now. "We've been saving fabric for 10 years," said Vanderslice, who serves as The Sewing Labs' executive director and who sits on Rightfully Sewn's advisory board for its seamstress program.
They know the model will work because it's not too different from what they've done with Weave Gotcha Covered. Many of their current employees were recruited through Amethyst Place's 100 Jobs for 100 Moms. That nonprofit program offers job training and placement to disadvantaged women.
While some Sewing Labs graduates might find jobs working for someone else, it's possible they could create their own microbusinesses, too. Someone has donated a long-arm quilting machine to The Sewing Labs. It could be rented out to people who want to make and sell quilts.
The Sewing Labs will do more than just build skills. It'll also build up students' social capital—the connections and relationships that provide individuals with the information, advice and help they need to get ahead.
There are a few similar programs in Kansas City, like Stitching Change, which offers free sewing programs to women, primarily those who have refugee status and are still learning English. Stitching Change helps them develop skills they can use to support themselves.
For example, participants make reusable grocery bags that groceries and markets sell to their customers.
"I think most of us come to this country expecting that work will be easily available for everyone, and we can become more creative and smarter and make a living, not realizing that if we don't have the desired skills then it will be hard to find a good-paying job," said Rakmila Shaiza, Stitching Change's founder.
Can We Build It Here?
You might be thinking: This all sounds nice. But there's a reason why so much clothing is made overseas. Their costs are lower, so U.S.-made goods can't compete. Right?
The Bureau of Labor Statistics made a map of the nation's surviving clothing companies, and they're sprinkled across the country. They're small businesses. Most employ 50 people or fewer. Only two metros—Los Angeles and New York—have more than 500 businesses that make apparel.
The point is: There are still companies out there surviving in this sector.
And more U.S. consumers are waking up to the hidden price of low-cost clothing. Namely, the conditions in some foreign factories can range from unpleasant to horrifying. Instead of buying a new shirt for $15 every season, some buyers are choosing to spend $30 for a better-made, responsibly sourced product.
"People are really thinking about it because Millennials are bringing it back to the surface," said Linnca Stevens, the operating manager for both Weave Gotcha Covered and The Sewing Labs.
And there are things that Kansas Citians can do to boost our fashion culture, Paolini said.
Basically, we need to "dress for success."
"You need the right people in town dressing up and taking more of an interest and even taking more risks to then influence the people around them," he said.
Kansas City, Mo., Mayor Sly James is a great example, Paolini added. Don't underestimate the influence that James has had by rocking a bowtie every day at work.
Rightfully Sewn's Lapka Pfeifer can envision Kansas City and the surrounding area becoming "a farm-to-fashion sartorial system." The region's farms could produce cotton, nonnarcotic hemp and wool from llamas and sheep, which would then be processed into fabric for Kansas City's growing population of fashion companies.
They create jobs for seamstresses who graduate from programs like Rightfully Sewn, Stitching Change and The Sewing Labs. And those new hires would give the city's fashion and textile businesses the human talent they need to scale up.
It'd be a big change from today … but not too far from where things stood decades ago. "I like to say the pendulum swings," said Lapka Pfeifer.
(top image courtesy of Samantha Levi Photography)