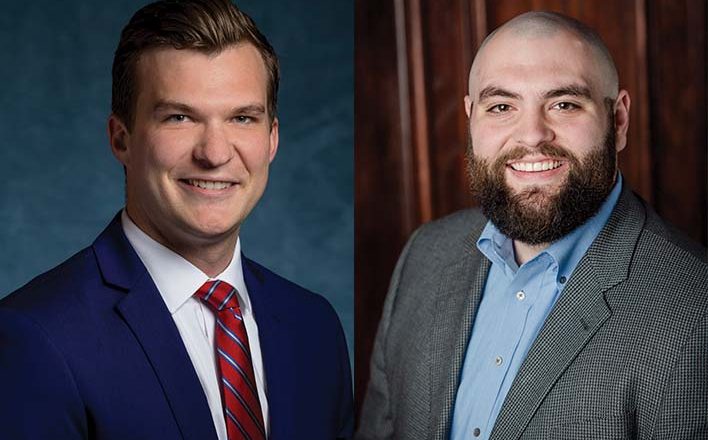 ProfessionalChats acquired by Oregon company
Lee's Summit-based ProfessionalChats has been acquired by Ruby Receptionists, a live receptionist service based in Portland, Ore., that serves thousands of small businesses across North America.
The acquisition plays a strategic role in expanding Ruby's ability to engage with customers through all different channels, including digital and online platforms. The addition of ProfessionalChats allows Ruby's customers to seamlessly add online chat to their website, Facebook and Google listing.
Founded in 2016, ProfessionalChats provides personalized online chat services to more than 1,400 businesses throughout the U.S. The ProfessionalChats team is made up of in-house, Kansas City metro-based, sales-certified chat specialists who greet a customer's online visitors, answer questions and turn visitors into customers — much like Ruby, but through online chat channels.
ProfessionalChats is one of the fastest-growing companies in the Kansas City metro area, driven by the high demand for professionally managed chat services that meet the growing expectations of online consumers.
"Formally joining forces with Ruby was a natural next step for ProfessionalChats," said Scott Hansen, founder and CEO of ProfessionalChats. "In addition to our mutual respect for employees, the parallel services provide an unmatched synergy of culture and service delivery.
"As entrepreneurs, we are always looking ahead, and it was clear that joining forces with Ruby provided the brightest future for both organizations."
The terms of the deal were not disclosed. Hansen will stay on with the company.
The American Marketing Association recently found the B2B companies who use live chat see, on average, a 20 percent increase in conversions, and customers who chat are three times more likely to buy.
The acquisition of ProfessionalChats signifies the natural evolution of Ruby's service, meeting the changing needs of how people choose to interact with businesses large and small. With this acquisition, Ruby now has more than 9,000 customers and welcomes more than 100 new team members from the growing Kansas City region, providing an opportunity to build and expand the company's footprint in North America.
"For 15 years, we've helped small businesses grow through millions of real, meaningful connections over the phone," said Jill Nelson, founder and CEO of Ruby Receptionists. "Our passion for helping small business owners succeed is as strong as ever as we provide more opportunities for their customers to connect and engage anytime, anywhere."