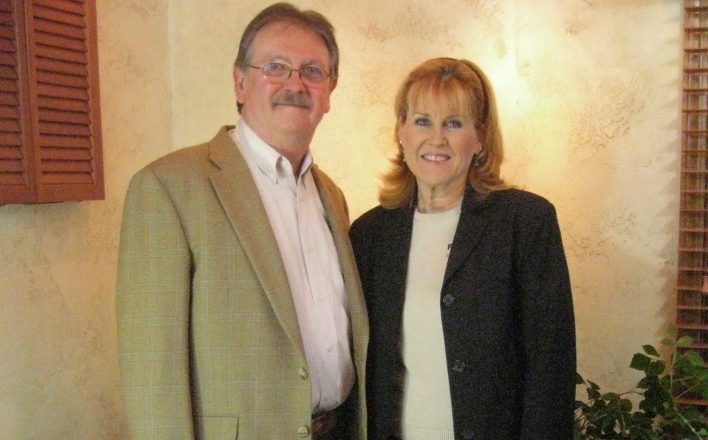 Signal Boosters
Keith and Susan Ebel have spent years building their business, Proximity Wireless.
Their company has traveled across the country serving enterprise-level clients and has earned a reputation for delivering high-quality wireless solutions.
Yet the Ebels spend so much time working in the business that it hasn't always left them time to refine their long-term business strategy—until now.
In January, Proximity Wireless was one of 15 businesses selected to participate in ScaleUP! Kansas City, a new initiative from the U.S. Small Business Administration and the UMKC Innovation Center.
The free program is designed to take small companies to the next level. It's offered to those who have been in business at least two years, have between $150,000 and $750,000 in annual revenue and serve a market capable of generating more than $1 million in sales.
The 20-week program of classes and coaching started only last month, but the Ebels are already excited about how it could help their business advance.
"We just think that there are so many growth opportunities," Susan Ebel said.
Making Wireless Work Everywhere
When a neighbor asks what Proximity Wireless does, Susan Ebel knows exactly what to say: "We make your wireless devices work inside."
It's the simple way to explain a very specialized business that doesn't always fit neatly into a marketing plan—an area the Ebels hope to work on during their time in ScaleUP! Kansas City.
Proximity's work takes them across the country designing, installing and supporting turnkey wireless solutions at high-security data facilities, government agencies, historic residential buildings, sports venues, banks, hospitals, power plants and just about any other location where wireless doesn't easily work.
Proximity Wireless, which began in 2002, provides seamless coverage and capacity for customers in indoor and outdoor environments of all types and sizes. Keith Ebel, a design engineer with an extensive engineering background, leads the technical side of the four-person business. Their work ensures that customers are connected everywhere.
The Ebels have little doubt that there is room for Proximity Wireless to grow exponentially. The work is there, Keith Ebel said. "I'll be busy as long as I care to do this."
A Tailored Approach
Proximity Wireless helped Kansas City Power & Light provide continuous coverage at its Iatan power plant, where steel structures make it difficult to communicate. The Ebels and their team have worked with TD Bank, DuPont, John Deere, Garmin and many other large and small companies.
"They're all different," Keith Ebel said.
And that's where Proximity Wireless stands out from competitors.
The company doesn't have a one-size-fits-all approach. When bidding a job, the Proximity team looks at the long-term needs of the client's business and tailors the design and installation to meet those needs, Susan Ebel said.
And because they aren't shackled to one specific manufacturer when it comes to products, the Ebels aren't beholden to sales quotas.
"We provide the best design for the client's needs," Susan Ebel said.
They've watched competitors add in unnecessary products and drive up the cost in the name of sales. It's easy to do in a technical business where technology changes rapidly and can be confusing to a novice.
'The Market Is There'
The Ebels are experts at engineering design, but they are the first to admit that they could use a hand with long-term business growth.
"I'm an engineer," Keith Ebel said. "I don't have an MBA."
There is little doubt that Proximity Wireless has the ability to increase its revenue. The Ebels said one of their biggest problems was maintaining consistent revenue.
They spend considerable time bidding complicated projects that can range from $250,000 to $500,000. The cost means bids must be approved at the C-suite level and can drag on for long periods of time. If the project doesn't work out, it sets their profit margin back dramatically that year.
"It's feast or famine," Susan Ebel said.
By working with ScaleUP! Kansas City, the Ebels hope to expand on their successful business and determine what's needed to get over the next hurdle.
"We're hoping that this program will help answer some of those questions for us," Susan Ebel said.
The best part, the couple said, is that the market is prime and Proximity Wireless has the engineering expertise to make customers happy for years to come.
"The market," Susan Ebel said, "is there."