Mid-Continent Public Library's Square One Small Business Services will tackle some of the challenging issues of owning a business at an upcoming seminar.
Small Business Bootcamp will include talks on business growth, funding and using social media, as well as networking opportunities with local resource organizations that help small businesses.
The upcoming event will be from 8:30 a.m. to noon Nov. 30 at the Missouri Innovation Campus, 1101 NW Innovation Parkway, Lee's Summit. The event is free, and coffee and lunch will be provided.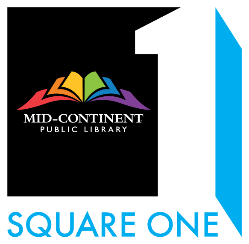 "This Bootcamp will be a great opportunity for local entrepreneurs to not only learn how to take their venture to the next level, but also to network with other businesses and resource organizations who can help in that journey," said Amy Fisher, who leads the Square One team at MCPL.
Doors open at 8:30 a.m. for networking. At 9 a.m., attendees will hear from featured keynote speaker Eze Redwood, founder of Rise Fast and KC Innovation Strategist, who will talk about his experience and share his long-term vision for Kansas City's entrepreneurial community. Following the keynote, attendees will have the opportunity to sit in on a variety of breakout sessions, including:
Difficult Conversations in the Workplace // Kyle Danner of Kyle Danner, Solutions for Family Businesses & Their Advisors
Facebook Changed the Rules // Hanna Taylor, Business Specialist at Square One Small Business Services
Building Sales Lead Lists // Kelly Head, Business Information Librarian at Square One Small Business Services
Cybersecurity // Burton Kelso, Chief Tech Expert at Integral
eCommerce for Beginners: Logistics, Looks, and Platform // Kimberly Beer, President of Midnight Productions
Nothing but Time: How to Start a Business with Little Cash and Lots of Determination // Kyle Smith, Founder of Determination, Incorporated
The Small Business Bootcamp is presented in partnership with the Lee's Summit Chamber of Commerce. The program is funded by a grant from the Ewing Marion Kauffman Foundation. Learn more and register at mymcpl.org/SquareOne.