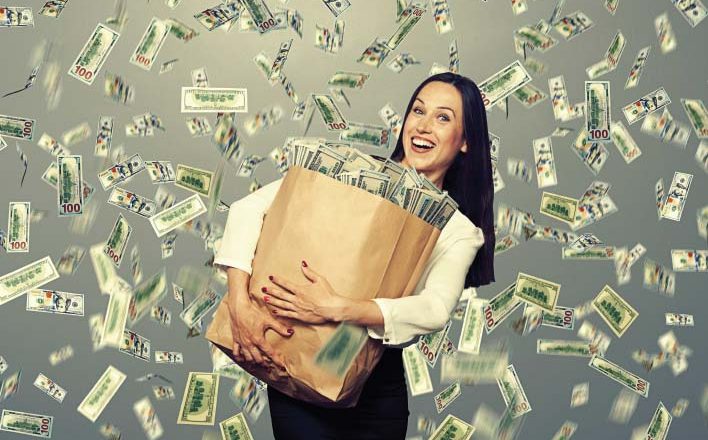 Small Loans Present Big Opportunity
In the era of "Shark Tank," venture capital has become the sexy option for boosting businesses. But for many small businesses, it's not realistic—and it may not be the best option.
The fact is, even traditional loans may be out of reach for many entrepreneurs if they haven't yet established credit or need only a small boost in working capital.
That's where microloans come in.
Microlending
Microloans—loans of $50,000 or less—are getting a big boost in Kansas City, thanks to a new program spearheaded by the Ewing Marion Kauffman Foundation.
The foundation has set up a $1.2 million fund called the KC Microfinance Portfolio that will disburse $300,000 to each of four local microlenders: AltCap, the Women's Business Center, KC Hispanic Economic Development Corp. and Justine Petersen. Essentially, these organizations will use the money to go forth and help local businesses prosper.
"A microloan of $50,000 can go a long way to accelerating the start and growth of a business," said Ruben Alonso, president of AltCap, a Community Development Financial Institution (CDFI).
According to the Kauffman Foundation, the initial investment should provide funding for 20 to 30 businesses.
One key aspect of the program is that it will help the microlenders market and sell those loans to local banks, which need a certain amount of these loans on their books to meet requirements of the Community Reinvestment Act.
It's a win-win for both institutions, Alonso said.
"As a bank looks to expand or grow, they have to demonstrate that they are lending into communities they are serving and where they want to grow. For a traditional financial institution or a bank to make a microloan, there's just a lot of challenges with that—whether it's economies of scale, being able to justify the cost and resources needed to make a microloan or a loan to small business, or regulatory constraints," he said. "It typically requires a good amount of time and effort to really take a small business owner or microenterprise through a loan application process and to underwrite that loan. I think banks probably would prefer to go after the bigger deals rather than the smaller ones because the return on their investment in time and capital is much higher."
Through the Kauffman initiative, banks will pay microlenders for providing the service and then get credit for the loan. Meanwhile, by selling the loans, microlenders have a quicker turnaround on capital—plus an opportunity to generate revenue—which means they can make loans more often.
As the program's partners make more microloans, a bigger market is created with more opportunities for banks to buy loans—and the cycle continues.
"I think what's interesting, and I really commend Kauffman—they approached this from a very real business perspective," Alonso said. "They didn't want to do this just from a Community Reinvestment Act perspective. Kauffman really wants to see how banks and CDFIs can work together and partner on a business level to support small business lending and microlending in Kansas City."
Supporting the economy
Angel Canady, owner of Natural High Wellness Center & Spa in Leawood, can attest to the benefits of microlending. In 2015, after 13 years in business, she said, she just needed a break.
"It just got really, really crazy, and I noticed that I was trying serve wellness, and I wasn't well. I was really depleted," she said. "I just felt to be a true benefit to my clients, I needed to take some time to heal."
After about six months, she was ready to get back to business. Canady found a new location that she considered an upgrade and wanted to take her customers' experience to a higher level.
"I wanted to be able for everything that went with opening the new business to reflect that we were back in business—we were ready to serve
and love and do all the things that we had been doing, but at a premium level," she said.
Canady worked with Brande Stitt at the Women's Business Center to secure a loan of $20,000. That gave her working capital to hire staff, buy furnishings and equipment, and market the reopened spa.
"It just really helped us get the ball rolling again. I helped me to feel confident that I could move forward again," she said.
The spa will celebrate its 16th anniversary in February.
Stories like Canady's highlight how small business lending boosts the economy through job creation and investment in communities, Alonso said.
"Most small businesses are very tied in to the local economy in terms of who they're hiring or where they're sourcing their materials
or selling their goods," he said. "That's a great benefit for a healthy, thriving community."
How it works
To Alonso, the microloans can be a powerful tool for stimulating and supporting entrepreneurship.
"For AltCap, as a mission-driven organization really focused on underserved communities and underserved businesses, we see this as an economic empowerment vehicle to allow people to rise above whatever socioeconomic challenges they have in their community and start their own business," he said. "This is especially true for our immigrant communities."  Entrepreneurship can play a significant role in helping immigrants assimilate and prosper in this country, Alonso said, whose own family immigrated from Cuba in the late 1950s and early 1960s and started small businesses in Florida and New Jersey.
Microloans can be used for a variety of business purposes, Alonso said. Owners can use them to help grow an established business like Canady's wellness center or to kickstart a new business. They also can be used to refinance debt, such as credit card payments or loans from payday lenders or online lenders with high interest rates, Alonso said.
A benefit of working with a microlender, Alonso said, is that organizations like AltCap have more flexibility in structuring financing because they don't have the same constraints that banks do. AltCap can offer a range of interest rates, typically 8 percent to 15 percent, based on a variety of determinants, he said.
At AltCap, small businesses lending is part of the organization's mission. As a CDFI, it's certified by the U.S. Department of Treasury to deploy capital to businesses and communities that are underserved by traditional financial institutions. Currently, it focuses on businesses based in or working in Kansas City, Mo.
The organization offers other services, but it sees a lot of interest in its small business offerings, Alonso said. He said the organization plans to expand its footprint to help those small business throughout the metro in 2018.
New Coalition Aims to Provide Accessible Financing
A cohort of organizations that aim to support small businesses, nonprofits and low- to moderate- income communities has created the Kansas City CDFI Coalition.
The coalition is a partnership of 13 groups that offer various capital, development and consulting services.
Community Development Financial Institution (CDFI) is a designation from the U.S. Department of Treasury for organizations that provide financial services to geographic areas underserved by commercial banks and lenders. Coalition members aim to promote economic development through community-focused investments.
"By leveraging federal dollars, loans, grants and other resources, CDFIs help deploy capital that supports small businesses, community health and educational facilities, affordable housing and other community-driven investments in Kansas City's most economically distressed communities," said Sherry Turner, executive director of the Women's Business Center.
Services offered by coalition members include microloans, small business loans, commercial loans, New Markets Tax Credits and community development lending.
"By forming a coalition, we can better coordinate our efforts and leverage our collective expertise and assets to attract additional capital to and investments in Kansas City's (low- to moderate-income) communities," AltCap President Ruben Alonso said.
Learn more about the coalition, including specific services offered by each organization, at  cdficoalitionkc.com.
---
KANSAS CITY CDFI COALITION
AltCap
Contact: Ruben Alonso
(816) 216-1851, ext. 1, ruben@alt-cap.org
Central Bank of Kansas City
Contact: Bill Dana
(816) 483-1210, bdana@centralbankkc.com
Community Housing of Wyandotte County
Contact: Brennan Crawford
(913) 342-7580, bcrawford@chwckck.org
Gateway CDFI
Contact: Erica Dobreff
(816) 753-0941, edobreff@kcequityfund.com
Guadalupe Centers Inc.
Contact: Cris Medina
(816) 471-2582, cmedina@guadalupecenters.org
Hispanic Economic Development Corp.
Contact: Pedro Zamora
(816) 221-3442, pzamora@kchedc.org
Holy Rosary Credit Union
Contact: Carole Wight
(816) 221-2734, cwight@holyrosarycu.org
IFF
Contact: Joe Neri
(312) 629-0060, jneri@iff.org
Justine Petersen
Contact: Robert Boyle
(314) 664-5051, rboyle@justinepetersen.org
Liberty Bank & Trust
Contact: Sidney King
(913) 321-7200, sking@libertybank.net
Greater Kansas City Local Initiatives
Support Corp. (LISC)
Contact: Stephen Samuels
816-753-0055, ssamuels@lisc.org
Mazuma Credit Union
Contact: Brandon Michaels
(816) 361-4194, brandon.michaels@mazuma.org
Women's Business Center
Contact: Sherry Turner
(816) 595-1296, sturner@onekcforwomen.com