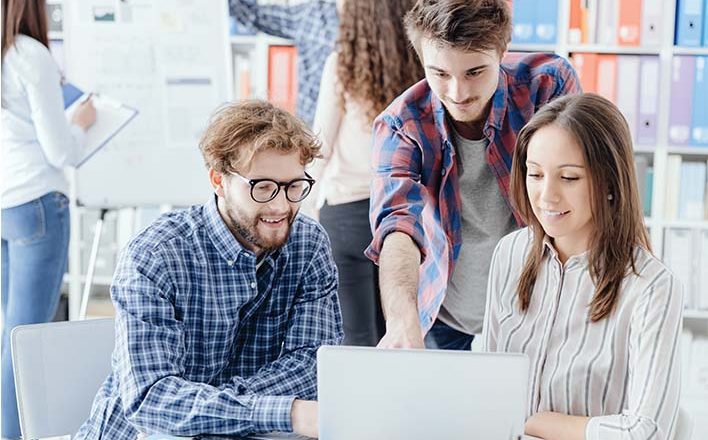 Smart Strategies: Creating a college recruitment strategy
After Labor Day, the busy season for college recruitment is on. University campuses across the U.S. are welcoming incoming freshmen, and a few weeks into the school year they'll be rolling out the red carpet for corporate recruiters.
Between job fair registration, booth presentation, collateral and travel, college recruitment can seem overwhelming to an employer. For a large and growing corporation, college recruitment is a natural fit. For a small- or medium-sized business, the idea of a formal recruitment program may seem unnecessary and a bit intimidating.
Without a doubt, the recruitment landscape continues to evolve with changes in the economy, technology and even government regulation. As business thrives and company leadership ages out, recruiting fresh talent is critical to sustainability and growth.
Small businesses regularly compete against larger organizations with deeper pockets and robust benefits. How can a small business create a pipeline of new talent to support a changing workforce? The answer: college recruitment.
The Basics
An effective college recruitment program begins by understanding what is involved and whether there is value for the business.
What
» Building relationships with university career services counselors
» Posting to free campus job boards
» Attending student career fairs in the fall and spring
» Conducting on-campus interviews
» Hosting company information nights on campus or with student organizations
When
» Fall and spring semesters
» Fall fairs are the most well-attended and typically take place the second or third week in September
» On-campus interviews occur in October and November
» Offers are extended before Thanksgiving for June start dates
» Spring recruitment still reaps notable talent but is less likely to be the top 10 percent of the class, which is snatched up in the fall or following a summer internship
Why
» Gain a fresh, innovative approach to business and industry
» Employ the latest in technology and industry knowledge
» Groom new talent to fit your business process and culture
Internship Programs
Traditionally, successful programs focus on engaging students two to three years before graduation through an internship. Effective internships begin with defining the role and determining how a student might bring value and gain industry insight. Students who have a positive, impactful internship experience often can serve as an on-campus advocate for your employer brand.
Ideally, the internship experience gives the student an appreciation for the company culture and development opportunities. For employers, the temporary nature of an internship provides a chance to assess skill set, cultural fit and overall potential.
Most successful internships result in a full-time offer as the student enters his or her senior year—all the more reason that it is important to engage students early and provide an internship program that aligns with their education and solidifies interest in full-time employment.
Building Relationships
Employers don't need a bottomless recruitment budget or a flashy booth to attract students. In fact, job fairs are not entirely necessary to land college talent.
Low-budget recruitment programs can benefit from free job postings and candidate database access from the comfort of an office. However, building relations with university career services is key to company brand awareness among students.
By volunteering to conduct mock interviews or hosting a company information night on campus, an employer demonstrates interest in the student body and makes a positive impression on the career services staff. For the low cost of travel, soda and pizza, an employer can tout the company brand to a roomful of students and leverage their sway with other students across the campus.
Another way to maximize a recruitment budget is membership in local groups that promote collaboration with fellow college recruiters and university career centers. Most are low cost, highly relational and offer periodic events to gather, learn and share best practices.
No business is ever too small to consider participation in college recruitment. With a little creativity and a thoughtful approach, businesses of any size can benefit from a college recruitment program.