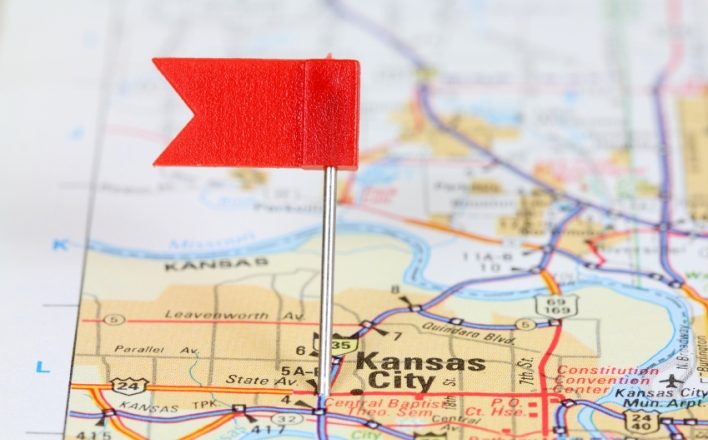 Staking the Claim as America's Most Entrepreneurial City
When it comes to entrepreneurism, Kansas City has a lot to celebrate. In fact, KCSourceLink recently released a report detailing all the great things that are happening with our local "ecosystem." (You can read that report here at the new www.wecreatekc.com website.)
If you're an entrepreneur, a nonprofit professional who works with entrepreneurs or an employee of a large corporation, you should embrace the notion of Kansas City becoming America's most entrepreneurial city—and know why we can stake the claim.
After all, we cannot deny that we have the Ewing Marion Kauffman Foundation, the U.S. Small Business Administration regional and district offices, KCSourceLink, USSourceLink and a network of more than 150 organizations serving numerous stages of entrepreneurs.
Kansas City has received recent national accolades, too:
No. 1 High Tech City by PC Magazine
No. 3 Best City for High Tech Startup Growth by Kauffman Foundation
No. 4 Best City for Young Entrepreneurs by Under 30 CEO
No. 6 U.S. Travel Destination by Lonely Planet
No. 11 Most Charitable City by Charity Navigator
No. 12 City for Business Development by National League of Cities
No. 13 Best City for Female Entrepreneurs by Forbes
No. 15 of America's 50 Best Cities by Business Week
And Google Fiber has made us the first region to receive gigabit internet.
So what are our gaps? Confidence? Success stories? Attention from the coasts?
A lack of capital has been one of the most common complaints about our entrepreneurial scene, but help is out there. According to Pulse of the Prairie, conducted by Silicon Prairie News:
56 percent of the region's entrepreneurs find startup funding through friends and family or their personal network
26 percent find startup funding through mentors
26 percent find startup funding through a formalized accelerator or incubator program
Businesses with fewer than five employees also can access small-dollar loans through microlenders. These loans range from $5,000 to $50,000. The Justine Petersen organization is leading the way in this area with close to $2.5 million in loans in the Kansas City region. This is a good option for small businesses that have been turned down the bank; they can often receive loans at 8 to 13 percent interest.
Government funding is available for select industries through the federal SBIR program. The Missouri Technology Corporation and Kansas Bioscience Authority can both help with this type of funding.
Equity capital is available in our market through a number of formal angel investment groups such as the Mid-America Angels and Women's Capital Connection. Entrepreneurs must understand equity capital in contrast to debt capital to be successful in receiving these funds. There are also informal networks of individuals that are somewhat private in their angel investments. These are not as readily accessible.
There is much to report about Kansas City's up-and-coming companies and innovations. Be a part of this movement to make Kansas City America's most entrepreneurial city. You can participate through wecreatekc.com.