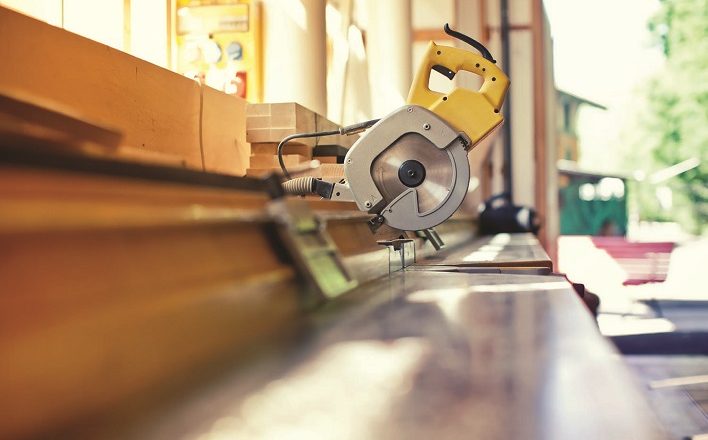 How to Start Your Own Construction Business
Turn your handyman skills into a full-fledged company.
According to the U.S. Bureau of Labor Statistics, construction is one of the nation's largest industries, employing 1.8 million self-employed and unpaid family workers in 2008. And it's not all heavy construction—64 percent of these jobs fall in the specialty trade contractors sector, including plumbing, heating and air conditioning, electrical and masonry.
The construction industry (in all its forms) offers more entrepreneurial opportunities than many other industries. Of course, it takes much more than basic handyman skills to become a skilled tradesman and business owner. But if you are interested in starting or growing a construction, home improvement or general contracting business, here are some business and regulatory basics that you need to be aware of.
Getting Started
Don't start anything until you've done your research and developed a business plan. That's Step 1.
Other considerations include financing your venture, finding the right business location (zoning laws will play a big part in determining where you base your business and how you use that property), as well as understanding federal and state business registration requirements.
Read the U.S. Small Business Administration's "10 Steps to Starting Up" to better understand and navigate the key planning, financial and legal decisions involved in starting a business.
Licensed, Bonded and Insured?
Savvy clients will always look for a contractor who is "licensed, bonded and insured." Why?
A license demonstrates that you are competent and permitted to conduct business in the city, municipality or state in which the license was issued. To be bonded means that a third party has promised to pay (a surety bond) if you do not fulfill your work obligations under a contract—giving your clients that little extra reassurance they need when dealing with a stranger.
Insurance ensures that you—not your clients—are liable for on-the-job accidents.
Here is more information on how to get licensed, bonded and insured:
Licenses and Permits // Most construction-industry activities are regulated by state and local governments. For example, a tradesman license is usually required for electrical, plumbing, HVAC, gas fitting, asbestos abatement and lead abatement work. You'll also need specific permits based on where and how you conduct your business.
Use this handy License & Permits Tool to pinpoint the exact license and permits you'll need. Your local government can also advise on how and where you need to display your license number.
Bonded // The SBA guarantees surety bonds, but as with any SBA-backed business loan, you must apply for a surety bond through a surety company or bonding agent.
The SBA has advice on the process at www.sba.gov/surety-bonds.
Business Insurance // Depending on the nature of your work and whether you employ workers directly, you will need to consider several business insurance options. These range from general liability insurance to professional liability insurance and workers' compensation insurance.
Hiring Workers
Whether you choose to hire employees or work with independent contractors, you will need to comply with tax, Social Security, insurance, and other regulatory requirements. Read "Ten Steps to Hiring Your First Employee" and "Hiring Independent Contractors" to understand the different laws and regulations that apply to each.