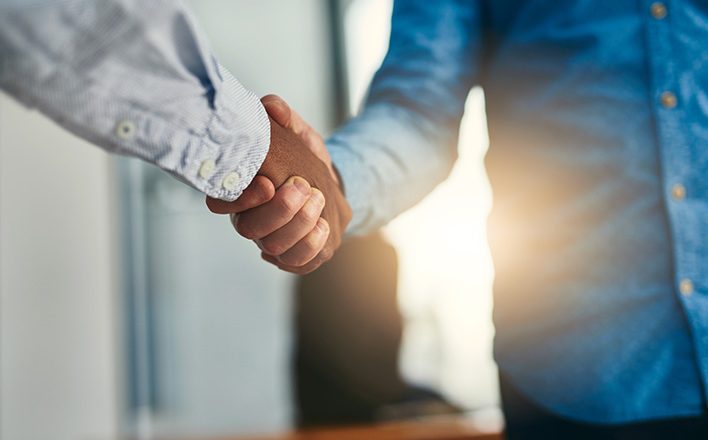 Teaming Up for Contracting Opportunities
The federal government spends close to $450 billion each year in goods and services. Small businesses can get in the game in any of three ways:
Through a direct contract with the government
As a subcontractor
Through a teaming arrangement
If your small business lacks the experience to be the prime on a contract, consider teaming with another company to help you compete.
Teaming Relationships
A teaming relationship can take different forms:
Prime-subcontractor
Joint venture
Mentor-protégé
Here's a snapshot for understanding the differences among the relationships.
Prime-subcontractor // When a company wants to bid on a contract with partners, a teaming agreement may be established as part of the offer. If the contract is awarded, a prime-subcontractor relationship will result. It's important to note that only the prime has the contractual relationship with the government. Further, the subcontractor's past performance is not always considered. If the prime has no past performance, a "neutral" rating may be given, essentially opening the door for a competitor to win the contract.
Joint venture // In a joint venture, two or more businesses form a third company, and each are considered "primes" in performance of the contract. Joint ventures are limited agreements for the specific purpose of bidding on projects, and past performance of all parties will be considered. To compete on small business set-asides, all parties to the joint venture must be considered small in the industry identified in the bid. When forming a separate legal entity, businesses that want to use their certified status must be the majority owner/managing venturer of the joint venture and perform 40 percent of the work performed by the joint venture. In some federal socio-economic programs, the joint venture also must be certified to compete on these set-asides.
Mentor-protégé // Mentor-protégé agreements are limited agreements in which a "mentor" agrees to provide business development assistance to a "protégé." The mentor may be large or small, and the past performance of both parties will be considered.  A joint venture agreement will be established once the mentor-protégé agreement is approved by the appropriate agency. Other rules also apply, so be sure to do your research, especially with U.S. Small Business Administration and Department of Defense programs.
Subcontracting Limitations
If you consider teaming as an option, it's important to understand additional rules, such as subcontracting limitations and affiliation.
To open up opportunity for small businesses, the federal government will "set-aside" procurements among certain socio-economic groups and small businesses. These small businesses might opt to subcontract out a portion of the contract. The percentage of work the small business must self-perform on the contract depends on the type of product or service. An abbreviated summary of the subcontracting limitation rule states that in order to be awarded a small business set-aside contract of more than $150,000, the small business must agree to the following, as stated in 13 CFR 125.6:
In the case of a contract for services (except construction), it will not pay more than 50 percent of the amount paid by the government to it to firms that are not similarly situated.
In the case of a contract for supplies or products (other than from a nonmanufacturer of such supplies), it will not pay more than 50 percent of the amount paid by the government to it to firms that are not similarly situated.
In the case of a contract for general construction, it will not pay more than 85 percent of the amount paid by the government to it to firms that are not similarly situated.
In the case of a contract for special trade contractors, no more than 75 percent of the amount paid by the government to the prime may be paid to firms that are not similarly situated.
"Similarly situated" means of the same size or certification status. Subcontracting limitations apply to joint ventures as well.
Affiliation
Small business size status is determined by counting either receipts or employees of the company and all affiliates. Whether receipts or employees are counted is defined by industry. A small business can be at risk of losing its small business size status if it is found to be "affiliated" with its subcontractor or teaming partner.  Affiliation can occur, for example, when a partner has control or the power to control the small business, or the small business is unduly reliant on their subcontractor (e.g., for
past performance).
With set-aside procurements, small businesses must take care in the way agreements are written and the work that is performed by each party. Mentor-protégé agreements do provide some protection against affiliation, but it is still important to read the program rules carefully.
As you can see, when selling to the federal government, it's critical to understand the complex procurement rules and regulations. Understanding them is critical not only to achieving success but also for compliance.  Before partnering with another company to bid on federal contracts, be sure to seek out further education and assistance.