"Great things in business are never done by one person. They're done by a team of people."
Steve Jobs made this statement nearly 20 years ago while sharing that his model for business was The Beatles, who he described as four guys who balanced each other out and created a total that was greater than the sum of the parts. Steve Jobs knew what he was talking about, and his views on the importance of teamwork to the sustainable success of an organization are shared by some of the greatest business leaders, beloved rock bands, and winningest coaches of all time.
Building a successful team within any organization requires that the organization hire well – that is, an organization needs to hire the right people with the right skills to perform the right tasks. Jim Collins, author of Good to Great, refers to this as getting the right people on the bus and making sure they are sitting in the right seats. Most coaches of winning sports teams would probably say similarly. Recruiting well and placing players in positions that best match their skills contribute significantly to whether a team has a successful season year after year. With the right team in place, an organization is poised for sustainable success.
But recruiting impactfully is only part of what it takes to achieve sustainable business success through teamwork. Even with the right team in place, an organization will struggle if its culture doesn't foster, value, and reward teamwork to achieve company-wide objectives. In our work at On Point, as part of our clients' teams, we've noticed the positive impact of a well-written and communicated code of conduct on company culture.
Workplace Culture and a Written Code of Conduct
Organizational culture consists of the values and behaviors that contribute to the unique social and psychological environment of an organization. Organizational culture is a living, breathing part of every organization, and a code of conduct is the foundation on which organizational culture is built. A company's code of conduct reflects its core values and communicates expectations for an ethical, legally compliant, and respectful workplace. Strong codes of conduct for companies that build teamwork into their culture also describe what it means to be part of the company's team and how each employee can contribute individually to the company's values as a whole. Microsoft's standards of business conduct and The Hershey Company's code of conduct are good examples of this.
The substance, format, and tone of a company's code of conduct is unique to each organization. Its development usually starts at the executive level, but a meaningful and relevant code of conduct includes the diverse input of employees at all levels. In fact, creating a code of conduct is a perfect team-building activity in and of itself. It's hard to imagine a better way to build teamwork into an organization's culture right from the start!
While a company's code of conduct is the written word when it comes to communicating expected behaviors within the workplace, the values incorporated in the code of conduct extend far beyond the written pages. Business leaders are responsible for demonstrating the values embodied in the code of conduct. After all, actions do speak louder than words. Companies must also expect to educate their employees on what the code of conduct means in practice and work to keep the lines of communication open to address questions and concerns.
Teamwork Is a Relevant Core Value in a Code of Conduct
With the rise of millennials and Gen Z in the workforce, teamwork is a prominent focus in recruiting, engagement, and retention. These generations grew up in more collaborative and social environments than preceding generations, and those experiences are influencing company expectations and values relating to teamwork in the places they work.
This trend will likely continue as more employees in these generations enter the workplace and rise to management positions.
The Teamwork Game Plan
As you develop a game plan for building teamwork into your company's organizational culture and code of conduct, consider implementing the following:
Arrange company time for ongoing team-building activities, not just at the company retreat or as part of the annual company picnic. This may require more creativity during a pandemic or post-pandemic era, but virtual and socially-distanced options are available.
Create opportunities for collaboration on team projects where teams are self-managed, encouraged to play devil's advocate, empowered to make decisions, and accountable for results.
Openly reward, recognize, and genuinely thank individuals for being team players. Employees who receive recognition as a contributing team member are likely to be more engaged and motivated and a champion for the organization.
Celebrate team successes without unnecessarily focusing on individual achievements. It's important to foster continued collaboration within teams rather than internal competition that injects an "I" in "TEAM."
Assess collaborative traits and tendencies of recruits during the interview process, reiterate the value of teamwork during onboarding and training, and review teamwork contributions during performance evaluations. Analyze statements and documents used during the recruiting, onboarding, and training process to ensure they, too, promote teamwork in addition to individual success.
Encourage open and honest communication at all levels of the organization over concerns with activities of the company or other employees. Misconduct negatively impacts the organization as a whole, but employees who fear retaliation or retribution from their team members aren't likely to come forward.
Provide an environment where employees are permitted to confidently seek open-ended input on their ideas from others within the organization. Candid, interactive, and respectful discussions among teammates stimulate innovation and learning from others that benefits the greater good.
Incorporate teamwork concepts in the company's code of conduct. Use language like "community" and "shared values" and collective pronouns like "we" and "us."
There's not much to dispute about the importance of teamwork in today's modern workplace and in an organization's code of conduct. However, a complete code of conduct will also emphasize other values like social responsibility, ethics, compliance with the law, and fair and respectful treatment of others.
In Formation for the Win
Teamwork isn't achieved by a group of people who simply work together. Teamwork is achieved by a group of engaged people with diverse talents, experiences, and perspectives who work together effectively to meet a common goal. And effective teamwork doesn't happen on its own or overnight, either.
Owners and leaders of organizations need to be intentional about building, maintaining, and modeling a culture that embraces and celebrates teamwork and other core values in a positive and legally compliant work environment. We must recruit, position, and coach our teams patiently, and we must self-assess along the way to ensure we are doing our job of nurturing our employees and teammates and leading by example, so we are all part of a winning team.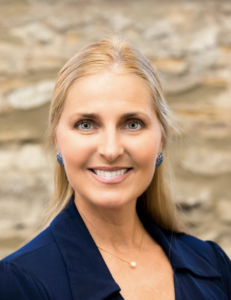 Sheryl Nelson is president of On Point Business Administration. Sheryl's experience as a business and M&A lawyer provides a unique perspective to clients retaining On Point as outsourced chief administrative officer. That insight also benefits exiting business owners who need to get their businesses in order before going to market and responding to thorough due diligence requests from potential buyers.