A Kansas City cosmetics company has added another brand to its portfolio.
The Lano Co., which already has two brands — Pure Lano and Pure Cosmetics — purchased Mirabella, which offers mineral-based cosmetics.
Miranda Coggins, president and owner of The Lano Co., said the acquisition is a good fit.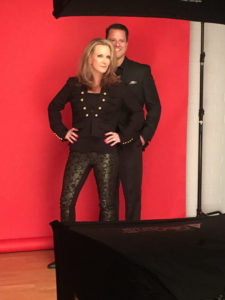 "I was ecstatic to have the opportunity to purchase Mirabella. It felt like a natural extension of The Lano Co.," she said in a news release. "Mirabella's focus and dedication to creating naturally-based, talc-free cosmetics parallels our collective mission for The Lano Co. as we have always striven to do the same with our two brands."
Mirabella's new owners — Coggins and her husband, Layne — say they hope the addition will help all three brands with economies of scale in production of the cosmetics. They plan to roll out new shades of Mirabella products with an emphasis on keeping the cosmetics talc-free, dye-free and gluten-free.
Miranda Coggins launched The Lano Co. in 2005 with a lanolin-based lip balm. The company, which was honored as a 25 Under 25 honoree in 2013, has expanded from the original lip balm to include other skincare and cosmetics products.