I keep hearing the phrase "the new norm" in my networking groups, business articles and commercials. So from a business perspective, what is the new norm in each of our industries and services offered? 
To frame this article, iResQ is a computer hardware repair depot with a nationwide customer base that has been in business for over 26 years. My focus here will not be the short- or long-term physical changes we've experienced with masks, partitions or distancing, but on purchasing. 
For several months I have been watching a shift in purchasing habits, not the actual items, but when, how and through whom we choose to get those goods and services.
The new norm for "when and how" boils down to speed and convenience. I watch our employees spend an additional $6 to $8 dollars to get a $10 meal through DoorDash. My wife told me Walmart will deliver groceries to your doorstep for $99 a year and expedite within two hours for an additional $10 fee. In addition, my children are willing, with their own money, to spend more — a bunch more — on shipping through Amazon to get something in one or two days instead of three to seven days. 
We also have seen an uptick in iResQ customers choosing faster shipping options. Although rates are at least twice as expensive than normal ground options, customers want their devices back as fast as possible, even if the difference is only a couple more days.
The norm for "who" is actually what I believe business owners have always strived for, which is loyalty. We know it costs more to acquire a new customer than to retain an existing one, so we focused on our existing and newly acquired customers. 
We were lucky enough to be considered an essential business and gained several B2B and B2C customers in 2020. We really focused on the sales basics of engaging our customers through a variety of means and media. 
We did mailings to every B2B customer who used our service in the past five years, as well as customers we didn't close on a contract. We did a monthly email campaign to all B2B and B2C customers every couple of months to let them know we were open for business. And probably most effective, we actually called our top 25 B2B customers to confirm we were taking repairs and to let them know we could handle a higher repair volume if interested. This direct engagement resulted in consistent volume increases and customer expansion over the past 11 months.
As I looked at all of our brainstorming pics from the dry-erase boards back in March-April 2020, I realized all arrows pointed back to the theme of improved customer service. It was and is our ability to take care of customers' needs before, during and after their requirements are met. 
To simplify, we listen and talk with our customers, not at them. Full transparency: This required our entire staff to spend a lot more time on the phone — a lot more time.
Where are we today with our new norm, and how is our organization moving towards adopting these changes?
Customer service was at the forefront of getting us successfully through COVID, so that has been the priority for changing and enhancing our business services and practices. 
For "when and how," we are offering several different types of shipping options through a variety of carriers, which provides customers more choices. We also are piloting an expedited service fee for same-day diagnosis and repair to address the desire for a faster customer experience and get as close to door-to-door service as possible. 
To address the "who," or customer loyalty, we are adding more phone lines and purchasing portable phones and headsets to maximize our ability for technicians to talk directly with customers. We also are doing customer engagement training, improving technician notes (details for customers on device repairs), website upgrades to actively provide status update emails, and hiring more people to do initial-entry phone answering that can resolve most customer questions. This customer service package is what continues to set our business apart from our competitors.
As I dug through my notebook from our brainstorming sessions last year, I pulled a quote from one of my managers, "Existing customers are 50% more likely to try a new product of yours as well as spend 31% more than new customers." Adopting this mentality has served our business well and led to growth.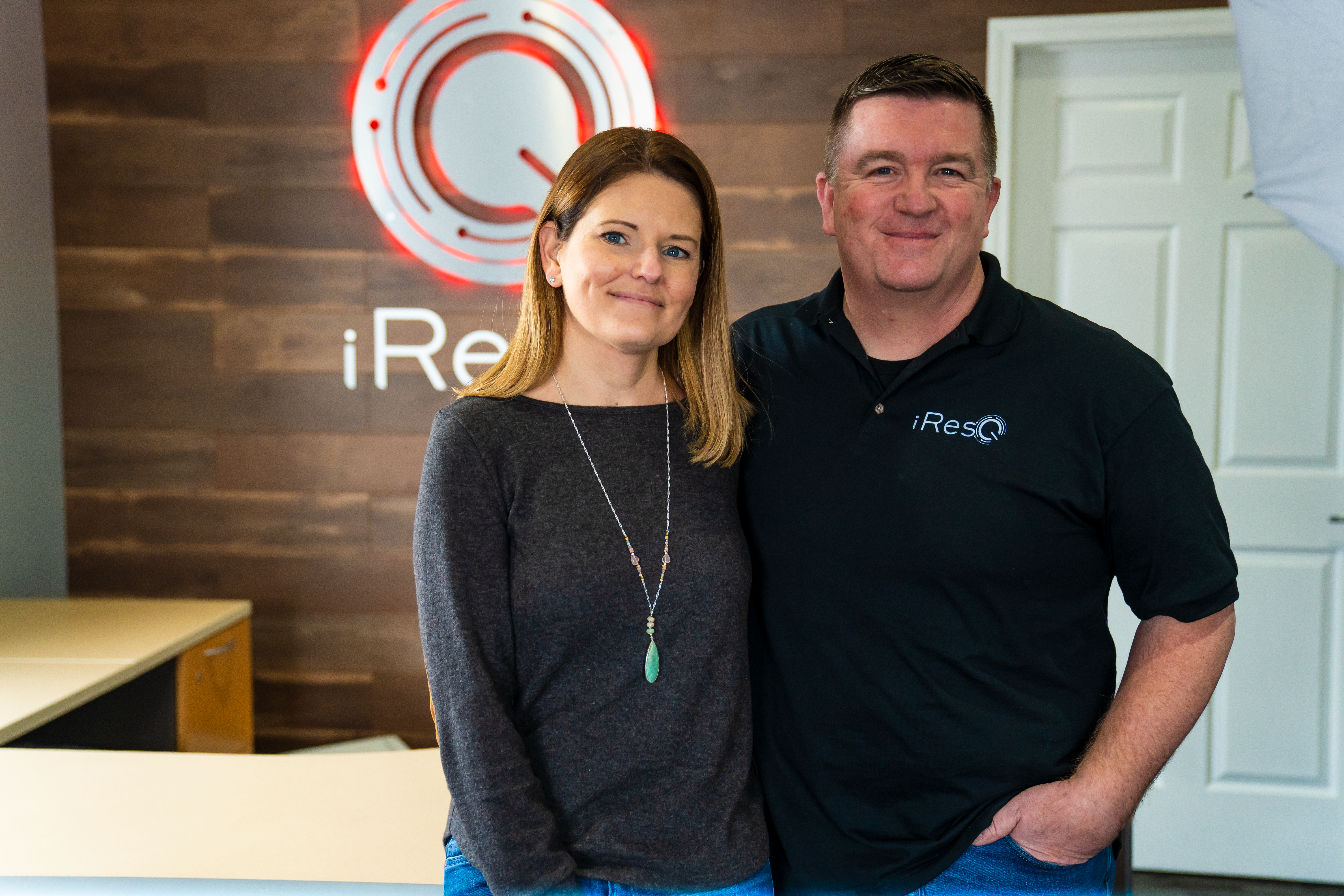 Nick Crosby is the owner/CEO of iResQ, an electronic device repair services company located in Olathe, Kansas. The business operates on six core values: honesty, reliability, efficiency, service to others, compassion and collaboration. Learn more about iResQ or contact Nick at nick@iResQ.com or (913) 390-1030, ext. 7104.