When Facebook CEO Mark Zuckerberg called video a "megatrend" back in 2017, he matched his words with actions by "putting video first" across the company's family of apps, which are among the world's most used.
Digital design platform Ceros shares Zuck's view, offering this colorful take on things: "Video is eating the Internet. We've gone from text and images being the web's dominant forms of content to videos being everywhere we look — news feeds, brand blogs, publisher homepages, social platforms and beyond — on every device we own."
And Google's YouTube? More than a billion hours of video are watched daily on that one platform alone!
People are voting with their clicks and views, and they are voting video.
Given this reality, businesses are investing heavily in video. If video is where consumers are, video is where businesses will be.
And when companies do video right, the results can be staggering.
Inc. reported on one of the more legendary business video success stories under the headline, "How a $4,500 YouTube Video Turned Into a $1 Billion Company."
It's the tale of a startup that shot a shoestring-budget video that went so "insanely viral" that its website crashed. Nevertheless, then-unknown Dollar Shave Club captured 12,000 orders in two days, took in $3.5 million in revenue for the year and sold out for a reported $1 billion a few years later.
The company's razors weren't exactly a new product innovation, yet a well-done, creative video helped turn a sleepy, well-established industry into something buzzworthy and exciting almost overnight.
That video's tone was irreverent and humorous. But that's not the only approach that works.
In YouTube's 2020 ranking of most-watched video ads, Nike's "Never Too Far Down" took the top spot with an inspirational message featuring sports comeback clips from basketball, tennis, golf, marathon running, soccer, football and baseball.
The ad pulled on the heartstrings of a nation in the midst of a pandemic and in need of a "let's fight our way back" rallying cry. The ad has been viewed more than 118 million times.
Then there are the companies that do the unexpected. 
The Washington Post, a serious, perhaps even stuffy, traditional newspaper founded in 1877, has tapped into TikTok's popularity to reach people in more informal ways.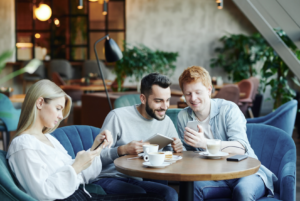 Since TikTok is a video-only platform, Post video producer Dave Jorgenson creates TikToks on events drawn from the news. His efforts routinely receive tens of thousands of views.
One recent video featured Jorgenson seated in a chair reading portions of a newspaper article about insects to an alternate shot of himself seated on a couch. It was watched by 2.1 million people and generated 292,000 likes.
Energy drink Red Bull's TikTok channel emphasizes adventure and adrenaline. A brief video clip of a guy riding a wave in the ocean on snow skis instead of a surfboard is at 1.9 million views and counting. The video may have nothing to do with a beverage, but it captures attention — and then builds an affinity with the kind of consumers Red Bull is courting.
TikTok and YouTube are vying with other platforms such as Instagram, Twitter Video and Facebook Live to play leading roles in the ever-expanding video frontier on social media.
This can all be daunting to a small business owner who needs to reach customers and prospects with effective communication but isn't quite sure where to start in this arena.
The real lesson to be drawn from these high-profile video success stories, however, isn't that you need videos that attract a million views — it's that video must make its way into your business outreach portfolio if you want modern consumers to hear you in their preferred "language."
If video is the language they like speaking best, your use of it can make your marketing seem a lot less like something to be avoided and a lot more like something they want to see.
Start with the end in mind. What is it you hope to communicate to potential customers? What do you want them to feel and think about your brand, and what actions do you want them to take?
The creative journey can then begin as you work to match the right video tools and venues to your particular business needs. That may include how-to videos, animation, employee training modules, motion graphics or video ads. You may need long-form videos as well as 15-second social media clips. Your video content may be serious or fun, seeking to inform or building brand awareness.
The possibilities are endless and should be tailored to your specific needs.
Today's technology options make video accessible to businesses of all shapes and sizes, which is great news since consumers across age and demographic groups have turned to video for gathering information — and sharing it with others.
Their voracious appetite for video is only growing. It's time to cook up the content they're demanding so you don't find your business left only with scraps.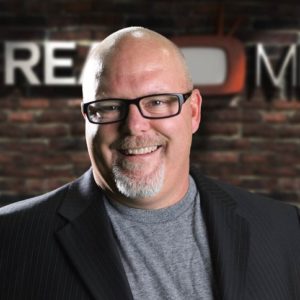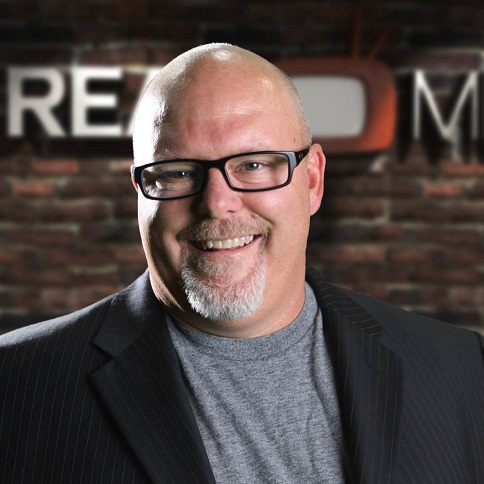 Brad Burrow is co-publisher of Thinking Bigger and founder of Real Media, a video, VFX and design firm in Overland Park, Kan.