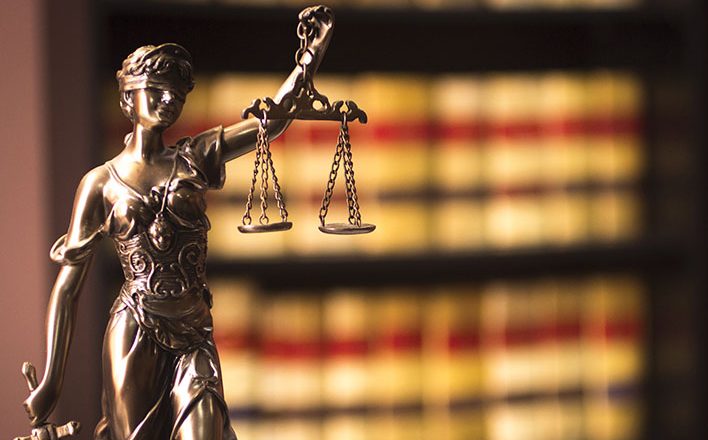 The Trending Legal Landscape
Technology, security and changing demographics will impact legal practices.
Kansas City—home to several large firms with national reach—has seen the big players grow even larger thanks to a series of mergers. During the past two years, for example, Spencer Fane has opened or acquired offices in Phoenix, Dallas, Oklahoma City and Denver. Similarly, Husch Blackwell merged in July 2016 with Wisconsin law firm Whyte Hirschboeck Dudek to broaden its Upper Midwest reach. Stinson Leonard Street LLP—the result of a merger three years ago between Stinson Morrison Hecker and Leonard, Street and Deinard—created a firm with offices in 14 cities, including Kansas City, with a roster of more than 520 attorneys.
Small firms and solo practitioners are thriving too, thanks to a focus on specialty practices and investments in game-changing technology as well as other trends that are presenting opportunities for firms willing to embrace them.
Chris Brown is an attorney who founded Venture Legal LLC to work with tech entrepreneurs and b.Legal Marketing to build and launch websites for law firms. He's seen firsthand how technology has aided legal entrepreneurs.
"Thanks to cloud-based technology, it has never been easier to start your own law firm," he said. "For just a few hundred dollars a month, you can set up an entire back office in the cloud, including accounting, payment processes, document storage and sharing, task management, electronic signatures, email, calendaring, payroll and email marketing."
Still, smaller legal entrepreneurs need all the savvy and support they can find because some of the changes present challenges. Besides keeping up with technology innovations, the field is coping with the impact of Baby Boomer retirements, cybersecurity issues and self-representation, to name just a few.
Steve Kyle, CEO of Seigfreid Bingham, said, "As a 50-attorney law firm, we consider ourselves a mid-size business facing many of the same challenges and opportunities as our clients, such as new technologies and a changing work force.  Since the firm was established in 1974, we have embraced change as an opportunity to improve our business while staying true to the 'can-do' caring culture that our firm's founders created."
Technology
How to effectively use technology is one of the more inescapable trends that law firms must deal with. Mobile applications, cloud-based software, artificial intelligence and virtual law firms are a few ways in which technology will impact a firm's competitiveness over time.
Platforms and applications // Firms embracing technological innovations must not only invest in the technology, but also plan for a learning curve as the technology is implemented. Practices that devote time to learn and use tools will strengthen their competitive advantage, improve productivity and enhance customer relations. For example, Brown said that small business owners find value in their lawyer's use of something as simple as digital signature platforms like DocuSign.
Still other tools streamline or enhance practice management. MyCase, Rocket Matter, CosmoLex and PracticePanther are examples of legal case management software that assist with document management, contact management, billing, and task and event workflow.
Although the new cloud-based tools can certainly offer advantages, Brown advises against automatically adopting a technology simply because it's geared specifically for the legal field.
"Honestly, law firms should just use the other vendors out there like Stripe and PayPal. They integrate with cloud-based accounting platforms, and they make the payment process easy for the small firm lawyer and their clients. Lawyers should look for technology that is broadly adopted in other industries, not just technology created for lawyers," he said.
Virtual law // According to the 2015 ABA Techreport, a "virtual law practice" lacks a traditional office, has minimal in-person client contact, relies more on web-based client interaction, offers unbundled legal services and provides secure client portals.
While virtual law firms have not yet sprung up around Kansas City, solo and small practice firms may opt for this route as a practical, low-cost alternative.
Robot lawyers // Although artificial intelligence (AI) remains relatively new to the legal industry, it is making inroads—and an impact. AI-powered tools like ROSS Intelligence and Kira Systems are designed to aid legal analysis with legal research, discovery and document review, and contract review. Such labor-saving tools can improve efficiency and reduce costs.
Brown agrees. "Many lawyers have already been replaced who used to spend hours doing discovery work that is now done by computers. Some legal jobs are safer than others, such as trial lawyers who argue a case in court and transactional lawyers who are providing high-level strategic legal advice. But many 'routine' legal tasks are being handed to computers," he said.
Cybersecurity
Cybersecurity, data protection and privacy are areas of increasing concern.
Attorneys must take measures to protect their firms and clients from hacking and data theft, said Brown. "More and more data hacks are occurring at law firms because bad people are learning that law firms hold a lot of highly-valuable confidential information. A case in point is that the Panama Papers story was a result of a security breach at a law firm."
Seigfreid Bingham used the experience it gained safeguarding the firm against threats to launch a practice group. "While dealing with our own increased cyber threats to ensure that we maintain the complete confidentiality and security of our clients' information, it created an opportunity for the firm to establish a practice to help our clients navigate laws governing data privacy and security," Kyle said.
Graying, Employment Trends and Self-Representation
The retirement of Baby Boomer attorneys and other legal employment trends are coalescing and disrupting the market.
Graying of the legal profession // According to "The Future of the Profession Report," issued by The Missouri Bar and Supreme Court of Missouri in fall 2016, nearly one-third of the Bar's membership is age 55 or older. The eventual departure of Baby Boomers and their knowledge base has prompted some firms to do some preemptive planning.
Seigfreid Bingham's Kyle said, "As a generation of attorneys approach retirement, we strive to create more mentoring opportunities between older and younger attorneys and introduce our clients to other lawyers in the firm, all for the betterment of our firm and to provide continuity in the delivery of legal services to our clients."
Employment trends // Data from the American Bar Association indicated that annual law school enrollment is flat. Even so, Brown notes that nearly 40,000 law students graduate each year. Because there aren't necessarily that many new legal jobs, competition will continue to rise he said.
It is more critical now than ever for law students to gain real-world experience in law school, said Brown. "Law students should join entrepreneurial clinics and tax clinics," he advises. "They should be interning as much as possible; otherwise, they are less valuable right out of school." Conversely, doing these things can make it easier for new lawyers to start their own firms when they graduate, if they decide to go that
route he said.
Self-representation // Even as fewer jobs may be available for new lawyers, in some places legal resources may be scarce for the people who need them. The Missouri Bar report states that "sufficient legal services [are lacking] to meet the needs of citizens who either cannot afford representation or do not have access geographically to representation."
Alternatively, citizens with moderate means are increasingly choosing to self-represent by utilizing Internet-based legal services like LegalZoom, forms and information.
"Technological access to legal services and information is enabling people to represent themselves, and is automating many tasks previously performed by lawyers, especially new lawyers, further depressing a weak job market while technology is also weakening our geocentric approach to regulating the profession," the report indicated.
Complex Legal Work
In its 2017 Practice Outlook, BTI Consulting Group noted that banking, financial services and pharmaceuticals will drive demand for complex legal work required to "stay in compliance and chart new strategies." The report also pegged more work in employment, securities, intellectual property and M&A over litigation as a revenue source. Small legal firms have an opportunity in these niches.
For example, Overland Park-based Seck and Associates concentrates on its small to middle market clients' business needs rather than litigation. The firm works with technology-based startups, clients that need to raise capital and navigate growth issues, and mergers and acquisitions (M&A), said managing partner Sheila Seck.
Hovey Williams, a niche full-service intellectual property (IP) firm, assists companies with IP, trademarks, patents and trade secrets.
Crissa Seymour Cook, a partner and patent attorney at Hovey Williams, observed that some entrepreneurs overlook important fundamentals at the startup's launch, such as taking prudent steps to protect the creation."The earlier an IP attorney is brought in, the better off you'll be. You can get ahead of yourself. Some things you can't undo," said Cook. "Once the genie is out of the bottle, it's hard to put it back in."
Sharma-Crawford Attorneys at Law, another small Kansas City law firm, has found a thriving practice advocating immigration rights. Principals Rekha Sharma-Crawford and W. Michael Sharma-Crawford have earned a national reputation with some of their immigration cases. "We look at cases differently to find solutions," said Rekha.
One of those solutions is The Clinic, which the Sharma-Crawfords launched in 2012. It is a non-profit organization that provides legal representation to low-income families facing deportation. Services are provided pro bono or at a discount.
Solo and small firms face important decisions to remain competitive. Among them are how to best integrate technology into a practice, how to hire well to replenish departing expertise and how to find a niche that enables the firm to stand out in the marketplace. One thing is certain: Change will remain a constant.