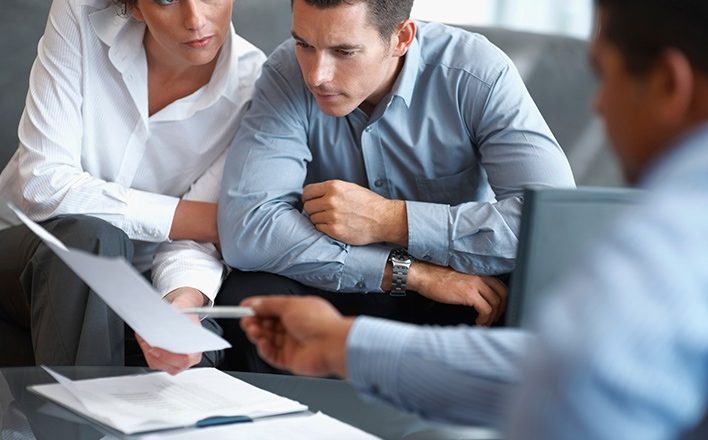 Understanding Your Lender
Here's real-world wisdom for a powerful banking relationship.
---
A great banking relationship doesn't just happen. It takes time and effort. But the rewards can be powerful for your small business. If you get to know your loan officer or the manager overseeing your account, that person could help you save money on fees, boost your credit and plug you into his or her network of contacts.
It all starts with communication. You should visit with your banker at least once a quarter. Not that you have to wait that long. If something major happens—whether it's good news, like landing a huge account, or not-so-good, like gaining a tough competitor—reach out and bring your banker up to speed.
If you're just getting started, you might need to take some time and educate your banker about what your business does and how it functions. But bankers are curious people. Even if you've been up and running for years, they still might enjoy a tour of your facilities.
Here are some other pieces of wisdom to help you on your banking journey:
» Don't wait until you need help. You should start building a relationship with a lender before you have an urgent need for a line of credit. Opening a savings or checking account with their institution is a good start.
» Shop around. Not all banks are alike, and neither are their products, services or fees. Find the ones that work best for your company. Do they specialize in loans guaranteed by the U.S. Small Business Administration? Do they offer remote deposit? Can they help you with merchant, payroll and other services?
» Gauge their level of interest. Does your point of contact really seem to care about your industry and the market you're serving?
» Ask about the bank's track record with small businesses. Does this lender have a history of serving smaller companies? How many?
» Never mix your business and personal accounts.
» Banks like surprises as much as cats like baths. If your company could be facing a money crunch or might be late with a payment, notify your lender as soon as humanly possible.
» Of course, you can avoid situations like the one listed above by building a reserve fund, maybe in a savings account with your lender.
If you're looking for a bank and aren't sure how to get started, the SBA has an online tool that can help. It's called LINC, short for Leveraging Information and Networks to Access Capital. All you have to do is visit www.sba.gov/tools/linc and fill out the form there.
It takes about five minutes, but once you're done, LINC will share your need for financing with every SBA lender in your county, as well as several regional and national lenders that work in your area. If any of them are interested, LINC helps you connect with them.
Securing the funds you need to start and grow your dream business can be tough. In fact, one estimate says that nearly four-fifths of all small business loan requests are turned down. But there are lenders out there who want to see you succeed. Keep searching, and you'll find the right one for your company.