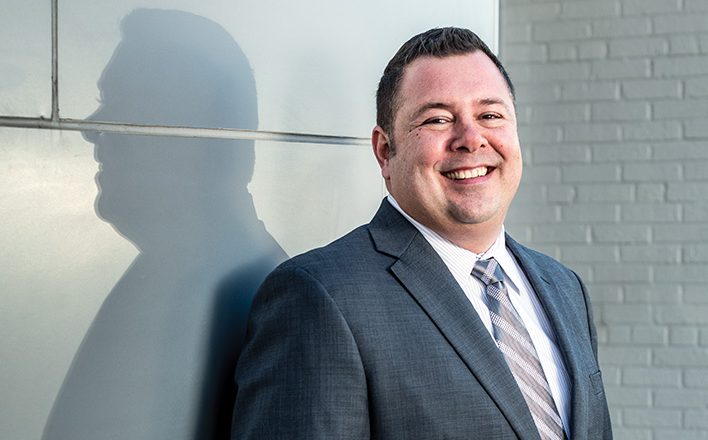 Vazquez Commercial Contracting: Constructing a legacy
It didn't feel like it then, but getting fired was one of the best things to ever happen to Joe Vazquez.
Losing his job as an accountant led the Kansas City entrepreneur to found Vazquez Commercial Contracting, one of the city's fastest-growing construction firms — one that can tackle everything from stormwater projects to demolitions to historical restorations.
The Midtown-based company was on pace to end 2018 with about $40 million in revenue, and it already has $50 million in backlog scheduled for 2019.
"Going into the year with $50 million right out of the gate?" Vazquez said. "We don't have to get any new work and still hit $50 million. Who knows where we'll end up?"
GROWTH TRAJECTORY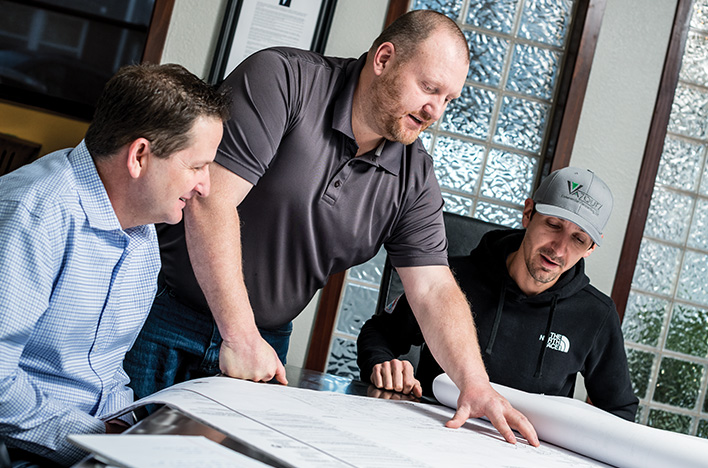 Government contracting has been a huge factor in the company's growth. Vazquez pursued and won a string of certifications, including 8(a), HUBZone and MBE, and he's leveraged those to win business from the General Services Administration, the National Parks Service, the U.S. Army Corps of Engineers and several other agencies, performing work across the country.
The company also has become a trusted partner of private-sector firms such as JE Dunn and McCownGordon Construction. It recently teamed with McCownGordon on the Hy-Vee Arena project in Kansas City's West Bottoms — Vazquez was the lead HVAC contractor.
The company's five-year growth rate is just under 1,500 percent. In 2018, Forbes magazine ranked Vazquez Commercial Contracting sixth in the nation on its Inner City 100, a list of the fastest-growing businesses located in an urban core. The company's headquarters is in Midtown, with satellite locations in St. Louis and Michigan.
"It's been a trajectory that I could never even have imagined," Vazquez said.
BOUNCING BACK AFTER JOB LOSS
On paper, it didn't seem like Vazquez could ever be anything but an accountant. His senior year, Vazquez and his twin brother both were voted Accounting Student of the Year at the University of Missouri-Kansas City. Vazquez secured his job at accounting firm BKD more than a year before he actually graduated.
But he never really took to accounting. He enjoyed working in the firm's auditing unit, but he could never find the motivation to complete the certified public accountant exam. In 2003, after five years at BKD, his career stalled out. He couldn't be promoted without his CPA, and he was asked to leave.
Luckily, Vazquez could rely on one of his biggest assets: his family.
His father-in-law, Tom Roseburrough, invited him to come work in Roseburrough's home renovation business for a few months and get refocused.
At the same time, Vazquez knuckled down and finally got his CPA. He even went on a few interviews, but he just didn't want to go back to accounting.
Instead, he kept working with his father-in-law and his brother-in-law, Nathan. They opened their own home-building business.
The Roseburroughs were the guys who knew how to build. At construction sites, Vazquez laughs, he was basically a glorified go-fer. But his accounting chops were still valuable. He handled the enterprise's taxes and billing, helping them to keep costs low.
CHANGING DIRECTION
Life was good. . .until the housing crisis. Work dried up, but hope came in the form of a tiny side project Vazquez had launched: Vazquez Commercial Contracting.
He'd always wanted to own a business, and his father-in-law encouraged him to chase his dreams. So, in early 2008, Vazquez fired up LegalZoom and formally launched his company. He quickly got certified as a minority business enterprise with the State of Missouri.
One day, months later, Vazquez got a phone call. A company in St. Louis saw his company on Missouri's MBE directory. It needed someone who could install concrete pillars for GPS sensors at a dozen Missouri Department of Transportation sites around Kansas City.
It was a shockingly easy job, Vazquez said. He and the Roseburroughs finished it in less than four days and got paid $38,000 — under budget, which thrilled the St. Louis company.
"They were so impressed with us," Vazquez said. "They said, 'Would you like to go around the entire state of Missouri and do this at 70 MoDOT locations?' We were like,  'Absolutely, we would love to do it.'"
That one job paid about $250,000, enough to keep their families fed and pay off some debt.  
'I WAS EVERYWHERE'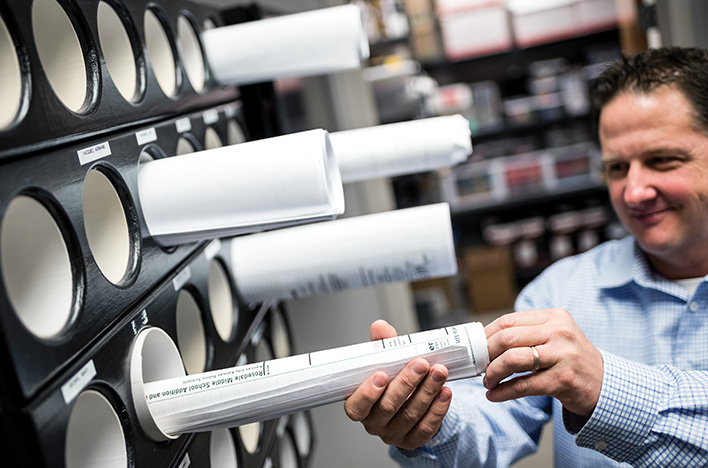 Vazquez threw himself into the new business as he and his in-laws shut down their home-building operation.
"I did everything, and I went to everything," Vazquez said. "I went to every breakfast, seminar, meeting. I was everywhere, and everybody knew my name, and I was getting business cards out there."
He made connections that completely transformed his business, learning from people like Shelly Cunningham at the Missouri Procurement Technical Assistance Center, Ken Surmeier at the U.S. Small Business Administration and Carlos Gomez at the Hispanic Chamber of Commerce of Greater Kansas City.  
Gomez told Vazquez about training programs for smaller contractors, offered by Turner Construction and JE Dunn, which opened the door for jobs with those firms.
"I was so anxious going to these construction events," Vazquez said. "Like, what do I know? I don't know what they know. But I realized you don't have to. As long as you have people that know what you don't, that's all that counts."
KEYS TO SUCCESS
The company's biggest breakthrough came when he learned about the SBA's 8(a) Business Development Program for disadvantaged businesses.
The nine-year program is designed to help these companies build capacity and become more competitive. They receive coaching and training, the opportunity to partner with larger firms and access to sole-source contracts.
Earning 8(a) status can be transformative, but the application process is daunting. You don't submit your application in an envelope. You need a box.
Not that Vazquez minded.
"The reason that I became so successful, I believe — and I'm not trying to pat myself on the back or anything — but I'm a CPA," Vazquez said. "I spent five years in public accounting.
Paperwork is a joke to me. You give me paperwork, and I'm not scared of it."
But he remembers praying over the application, which stood 18 inches high. A Christian, he believes that God has been a crucial part of Vazquez Commercial Contracting's success.
"I know it may be hard for some to understand," Vazquez said, "but when we made Jesus a partner in this business is when things took off."
'I KNEW THAT DAY WOULD CHANGE MY LIFE'
Vazquez still remembers where and when he was when he learned that he was accepted into the 8(a) program.
"July 19, 2010, at 2:03 p.m. I'll never forget — email on my phone, because I was over at my in-laws' — getting that email," he said. "I was told that if you get an email, you got denied. If you get the letter, you get in."
He was crushed when he saw the email waiting in his inbox, but then he opened it up.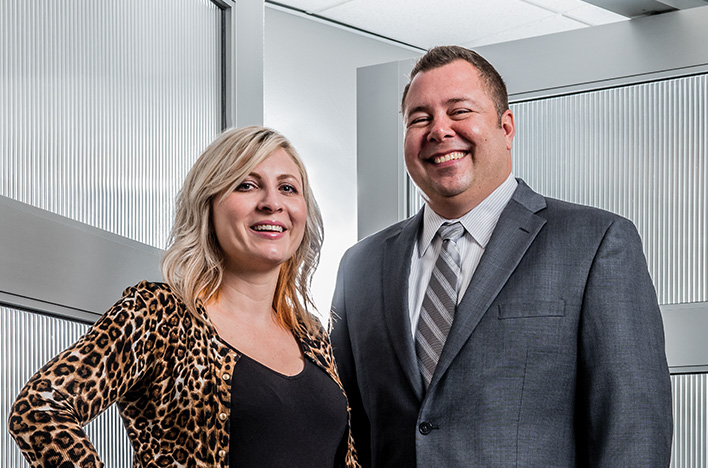 "I knew that day my life would change, and it really did," Vazquez said.
The next year, the company made its first million dollars. Things have skyrocketed from there.
"In the last 8 years," Vazquez said, "we either have in contract or have completed over $120 million in government work alone, with the help of the 8(a) program."
He's been careful to reinvest the profits back into the business. In the last few years, Vazquez Commercial Contracting has started its own mechanical and electrical divisions. Instead of outsourcing those jobs, the firm can "self-perform" the work, delivering a better price and greater quality control, which customers appreciate.
Tom and Nathan Roseburrough are still critical parts of Vazquez Commercial Contracting, and Vazquez's wife, Adrianne, has joined the company, too, overseeing everything related to human resources. She's helped keep the people side of the business on track as its head count has mushroomed.
Family support is crucial, Vazquez said.
"My wife is wonderful because she will definitely keep me grounded," he said. "You have to have that support system because, literally in five years, we went from having nothing to having more than I ever dreamed of. It's been so quick. You have to stay humble, or it could be taken away instantly."
CONTINUING THE STORY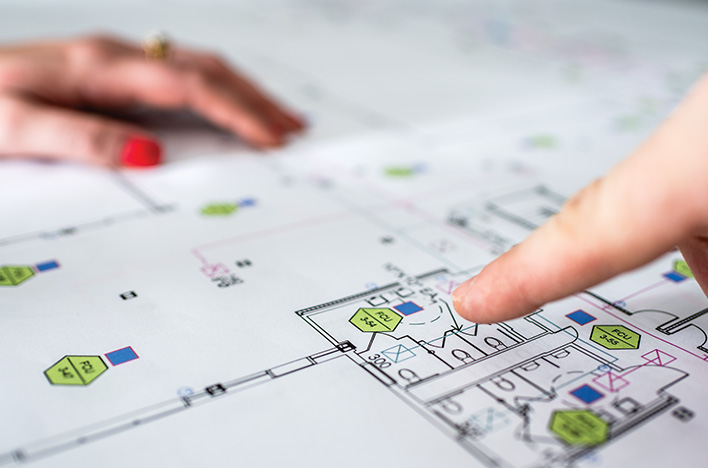 What does the future hold for Vazquez Commercial Contracting?
Vazquez isn't sure. He can make some projections about the next couple years. But this summer, the company will age out of the 8(a) program. If revenue continues to grow like it has, it's on the verge of becoming too big for some of its other certifications, too.
Vazquez has spent the last 10 years working to get the business to this point. He said he often wonders what it would be like to retire in 20 years … then realizes he never wants to retire.
"This is my life, and I would not change a thing," he said. "I would love to continue to build a legacy to pass on to my two sons."
With the company's continued growth, Vazquez recently hired a new accounting firm — the same one that fired him years ago. No hard feelings, he said. The experience of losing his job opened the door to an adventure he never expected.
"I was so embarrassed to tell people I got let go, but that's a part of my story," Vazquez said. "I was let go. It changed my whole career path. It literally took my fear of change and chucked it out the window. If I didn't get let go, I tell you now, I was scared to do anything. I'd probably still be in accounting, and I'd be miserable. I really would."