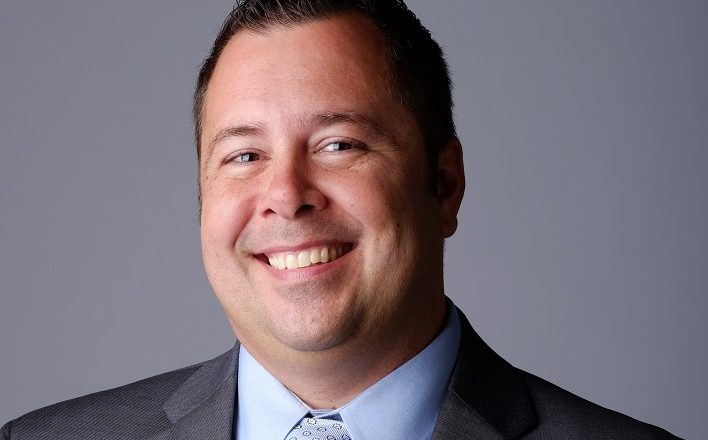 Vazquez Named SBA's Small Business Person of the Year for KC District
Joe Vazquez, owner of Vazquez Commercial Contracting LLC, is the 2016 Small Business Person of the Year for the SBA's Kansas City District.
The Kansas City firm has become one of the region's most trusted contractors. It was named the Minority Enterprise Development Construction Firm of the Year in 2011. The company has performed a series of contracts for many different federal agencies, including a multimillion-dollar construction Job Order Contract at Fort Leavenworth.
And this, says Vazquez, is just the beginning. He sees no reason the company can't become a $20 million a year or larger firm.
How He Got Started
Vazquez didn't start out as an entrepreneur. Originally, he pursued a career as a CPA. However, after five years in the profession, Joe was burned out and wanted a change.
His father-in-law, who owned a small construction firm, knew how miserable Vazquez was in the accounting world, so he invited Joe to join him. They, along with Joe's brother-in-law, started a home-building business and were fairly successful until the downturn of the housing market.
In January 2008, at his father-in-law's encouragement, Joe opened Vazquez Commercial Contracting LLC and soon received certification with the state of Missouri as a minority business enterprise (MBE).
"I thought, once I became certified, people would automatically call on me for work," he said. "But it doesn't work like that. You have to market."
Vazquez immediately joined the Hispanic Chamber of Commerce of Greater Kansas City and went to every possible meeting he could—General Services Administration (GSA) breakfast meetings, industry lunches, dinners, workshops and more.
"You have to let people know you are out there," Joe said.  You can't just sit in an office thinking people are going to call you."
Eventually, he received a project with the state of Missouri for $38,000. That contract was his total income for the year and his first contract as Vazquez Commercial Contracting LLC.
The 8(a) Difference
In 2010, Vazquez Commercial Contracting was selected for SBA's 8(a) Business Development Program. The 8(a) initiative is a business development program that provides management and technical assistance to participating firms as well as access to government contracting opportunities.
"When we received notice via email, we were very excited," Vazquez said. "We knew the certification would be huge, but we didn't know how huge."
The company's first 8(a) contract was in 2011 and was with the General Services Administration (GSA) and consisted of
installing doors at the Bolling Federal Building in Kansas City, Mo. Soon after, Vazquez won his first $1 million contract.
Vazquez Commercial Contracting LLC has since been awarded several federal contracts with the GSA, the Army Corps of Engineers, the U.S. Department of Agriculture, the National Park Service and several other agencies.
"But I didn't do it on my own," he said. "There's no way I could have opened all those doors by myself. I can't thank the SBA enough for the one-on-one guidance they have provided over the years. Too many things have happened that have just been amazing. At the end of the day, God gets all the credit."